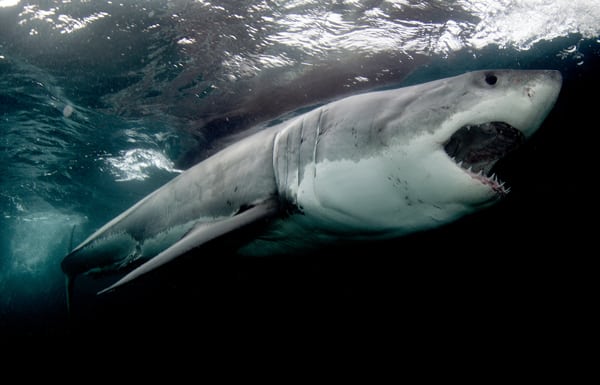 Discovery Channel's "Shark Week" set the precedent for week-long, specially-planned programming blocks centered on a single topic, but it is by no means alone. Summer seems to be primetime for theme weeks and August is getting the great white's share. The following list is a rundown of several networks' theme weeks, a few of their programming pieces and run times.
Discovery Channel, "Shark Week," Kicks off Aug 10
According to an official countdown, there's just a couple days left before Discovery Channel's 27th annual Shark Week begins on Sunday, August 10. This year, Discovery's big kahuna will include 13 hours of new programming and the return of the live, late-night talk show "Shark After Dark," in which viewers can interact with celebrity guests, shark experts and host Josh Wolf on Twitter. Shark Week shows include "Lair of the Mega Shark," "In Alien Sharks: Return to the Abyss" and "Sharkageddon," a special aimed at uncovering the reason behind a surge in shark attacks off the coast of Hawaii. In addition to the programming, Discovery has expanded the Shark Week experience to include a variety of marketing partnerships with folks like Cold Stone Creamery, Lush Fresh Handmade Cosmetics, Great Clips and Southwest Airlines. You can see what's happening on Twitter with hashtag #SharkWeek.
WE tv, "Snark Week," Aug 10-15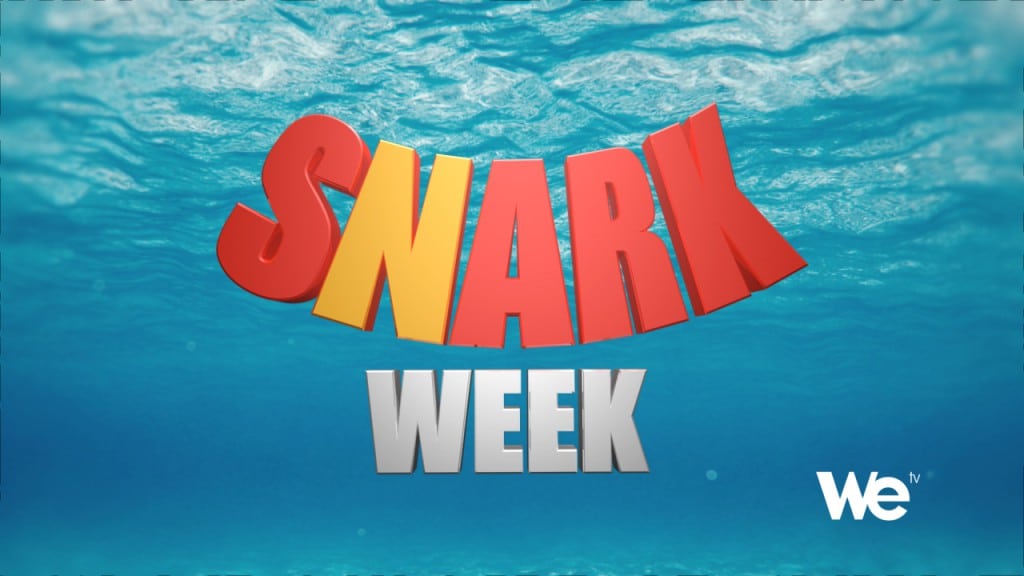 This is WE tv's first plunge into the theme week pool, but the network's prepared to pack it's own special brand of bite worthy of the Shark Week's wordplay. Snark Week is a specially selected line-up of shows filled with the network's most consistently sarcastic characters. Among them are Horatio Caine from "CSI: Miami" and detective Lennie Briscoe from "Law & Order." The event kicks off with the premiere of "David Tutera's CELEBrations," an original series following the Hollywood party planner as he organizes events for a roster of A-list celebs. The week also includes the season finale of "L.A. Hair" and "snark-a-thons" of classics "Will & Grace" and "Roseanne." Join the conversation on Twitter with hashtag #SnarkWeek.
Comedy Central, "Shart Week," Aug 3-9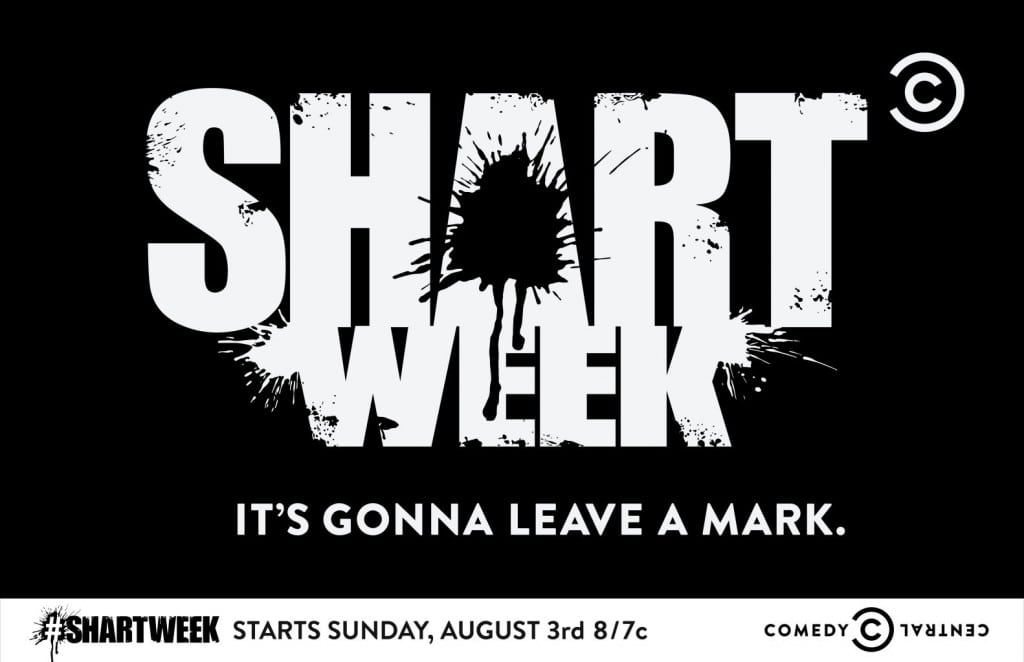 If you don't know what a shart is, we must politely ask you to look it up. Comedy Central's point in using the term is to give you a hint as to how hard their Shart Week will make viewers laugh. This theme week is built around poop-themed programming featuring the most poop-your-pants worthy episodes of shows like "South Park," "Chappelle's Show," "Key & Peele," "Workaholics," "Tosh.0" and "Futurama." The week began at 8pm on Sunday, August 3, and continues with blocks between 12:30pm and midnight until August 9. Using the theme as a community builder, Comedy Central encouraged fans to share their shart stories (because clearly everyone has one) on social media for a chance to end up on-air or on the network's official accounts. Hashtag: #ShartWeek
The Hub Network, "Bark Week," Aug 17-22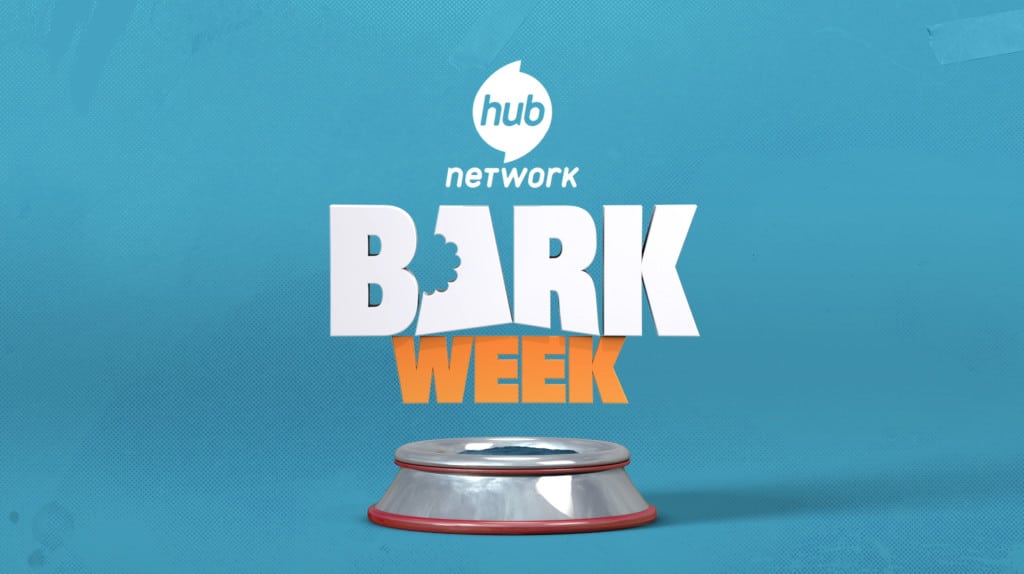 Children's network The Hub is borrowing programming from its sister network Animal Planet to deliver what may be the cutest, family-friendly pet theme week ever. This theme week is all about celebrating man's best friend. "America's Cutest," "It's Me or the Dog," "Bad Dog" and "Too Cute" are airing on The Hub Network for the first time along with dog-themed family movies airing each night. Movies include "Cats & Dogs," "101 Dalmatians," "Snow Buddies" and "Scooby-Doo."
Sportsman Channel, "Aporkalypse," Aug 4-10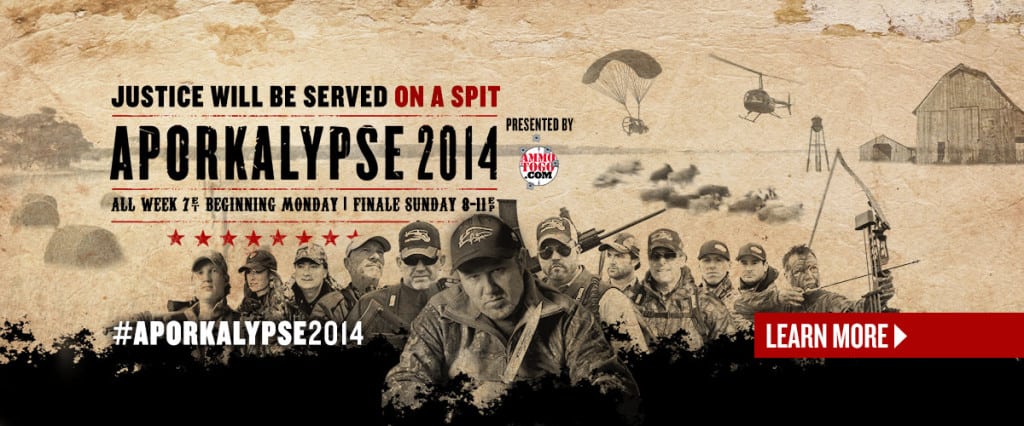 So, in case you didn't know, there's a wild hog epidemic in America. But not to worry, Sportsman Channel's Brian "Pigman" Quaca is all over it. Aporkalypse 2014 is back this time in the form of a week-long event culminating with the premiere of "Pigman: The Series" on Sunday, August 10. Pigman may be the star of Aporkalypse, but the real point is to educate and entertain viewers as they watch experts embark on large-scale hog eradication missions–saving lives and millions of dollars in property damage in the process. Other shows include "Heli-Hunter" and "Scentblocker's The Chase." Hashtag: #APORKALYPSE2014
Nat Geo Wild, "SharkFest," Aug 10-15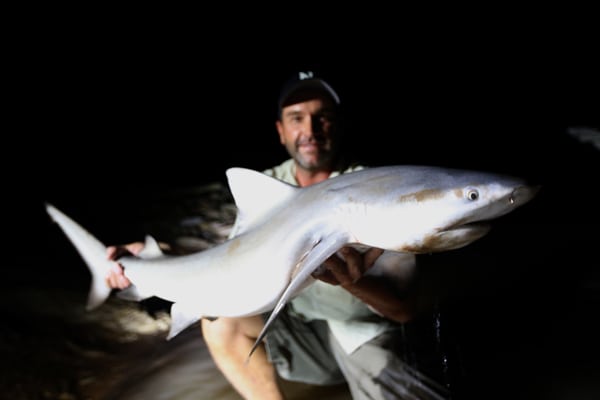 Taking a slightly more zoological as opposed to sensational approach to shark-themed programming, Nat Geo Wild is putting on a second annual installment of SharkFest starting Sunday, August 10, 8pm. This time, the network will premiere "Shark Kill Zone," an hour-long special featuring back-to-back educational profiles of 10 shark species (including whale and angel sharks). The network will also premiere the season finale of "Monster Fish: River Jaws" in which biologist Dr. Zeb Hogan tracks down an endangered species of shark known as the speartooth.