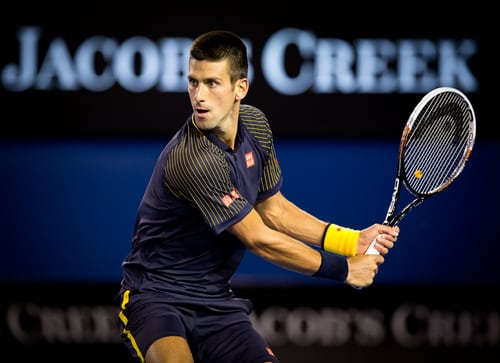 How fitting that the same day ESPN Films received its first Oscar nomination, a RealScreen Summit panel in D.C. tackled the rising popularity of sports docs. And it's key to note with this genre is that it's often not really about sports.
ESPN Films' Oscar-nominated "O.J.: Made in America" doc "certainly is much, much more than a sports story," John Dahl, vp and executive producer for ESPN Films and original content, said Tuesday. When the company launched ESPN Films, it set out to prove that documentaries don't have to be like a dose of medicine that you have to take because it's good for you. "They can be entertaining, compelling and engaging," he said, remarking on the number of non-sports fans and young people who are fans of ESPN's "30 for 30" doc series.
In the not-about-sports vein is E!"s dating competition series "Catching Kelce," which counts among its executive producers ACE Media, a firm that's all about developing unique content opportunities for athletes. The NFL Players Association is the majority shareholder. "Sports may be the hook, but it's really much more about their personalities, passions… [Kelce] might not be a hard hitting docudrama out of the gate, but it's been a huge hit for us," said ACE CEO Scott Langerman.
The Workshop CEO/exec producer Tom Farrell compared the demand for the sports doc genre right now to the home makeover shows that were in their heyday when he served as showrunner for "Trading Spaces." "There's a swell right now for sports programming and pulling back the curtain," he said.  Farrell has a series greenlit with Amazon to debut later this year following tennis star Novak Djokovic. And it's a good time for sports docs with the heroes very different than Michael Jordan and Tiger Woods were when they were at the top of their sports. "These younger athletes are inviting the cameras into their world and are much more accustomed to having the [camera] on them," Farrell said. The result is that viewers can experience the journey along with the athletes instead of an after-the-fact documentary.
Along those lines was EPIX's documentary last year of Serena Williams. "She doesn't just wake up and dominate every day. What they do day in and day out is incredible," said Ross Bernard, svp of live programming, special events & original programming for EPIX.  He teased that there is another follow doc in the works with a "high profile female athlete." ESPN Films next 30 for 30 release comes  Feb 2 with "This Was the XFL," a look at the failed football league that interestingly is directed by Charlie Ebersol—son of Dick Ebersol who launched the XFL venture with WWE's Vince McMahon.  Farrell's close to announcing a project that he partnered Charles Barkley on, which sees the NBA great in more of an executive producing role (though so cameos are a must).
And ACE Media is following its "Trading Playlist" video series on Spotify, which had NFL players swap playlists with other players, with a new season this spring featuring English Premier League players. That brings us to the question of new platforms. "We love the traditional platforms because that's what we've grown up on," but digital platforms are willing to take more chances than some legacy brands, Langerman said.
And at ESPN, the represent another opportunity to tell the story—whether its docs on Netflix, Hulu or Watch ESPN. "We just want to reach people where ever they consume content," Dahl said.