The Historical Connections Between NBC, GE and Comcast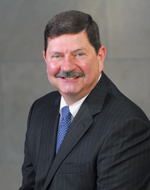 Larry Satkowiak
When Brian Roberts announced that Comcast completed its purchase of NBCUniversal from General Electric, I did not hear much about the historical connections. Last week, as I walked past 30 Rock and Radio City Music Hall, I thought that most people today probably would not know the General Electric links to television and the cable industry. This is one of the richest stories in American business history and it shaped our modern media and communications world.
Thomas Edison was an early innovator in the radio business and owned considerable patents in this area through his Edison Electric Light Company. In 1889, it merged with several other companies to form the Edison General Electric Company, which was then further merged to form General Electric in 1892. During the First World War, the American government banned all radio equipment and transmissions except for military use, and General Electric became a major communications equipment supplier. After the war, the military fought to continue its control over all aspects of radio, but ultimately failed because of a skeptical Congress. In 1919, the U.S. Navy brought together General Electric, United Fruit Company, Westinghouse, and AT&T to form Radio Corporation of America (RCA)—with General Electric as the majority stockholder.
In 1925, RCA purchased station WAEF from AT&T and then formed the National Broadcasting Company (NBC) in 1926. The deal included AT&T providing transmission lines for a national network of radio stations. RCA, General Electric, and Westinghouse were the original owners of the new network. The regulatory mood in Washington D.C. changed by 1930 and General Electric divested itself of RCA after facing antitrust charges. RCA then developed a marketing strategy around NBC, dividing it into the Red and Blue Networks in 1927 (and then Orange, Gold, and White Networks). The Blue Network eventually became the American Broadcasting Company (ABC) in 1945.
By the 1930s, radio was in its prime. David Sarnoff, head of RCA, developed the essential networking model for radio that would be duplicated for television. AT&T provided the backbone for transferring programming through coaxial cable and in 1936 received a patent for the cable that we would recognize today. Sarnoff also recognized that television, not radio, would be the future. He used the cash flow generated from advertising on radio to provide the funds to build out NBC television assets. Radio, and then television, was instrumental in building Madison Avenue in New York into an advertising powerhouse.
Also in 1930, John D. Rockefeller laid the groundwork for Rockefeller Center. The building we now know as the GE Building was one of the few major construction projects in New York during the Great Depression. RCA had significant cash from operations and did not suffer proportionally with the economy—people would give up a lot of things before they gave up their radio and advertisers continued to sponsor programs. In 1931, RCA signed a lease at 30 Rock that would house NBC and RKO Pictures. NBC has been in that space since that time.
RCA Corporation became a conglomerate in the 1970s and struggled financially through the process. In 1986, the company was acquired by General Electric which spun off the NBC Radio Network, but kept the NBC television assets intact. In 2004, NBCUniversal came into existence with the merger between NBC and Vivendi Universal Entertainment. Comcast and General Electric came to an agreement in 2009, which eventually resulted in NBCUniversal going completely to Comcast in 2013.
What is now Comcast was formed in 1963 as American Cable Systems—a mere startup compared to the giant RCA. Founded by Ralph Roberts, Dan Aaron and Julian Brodsky, the name was changed to Comcast in 1969. Fifty years after its founding, Comcast is a major leader in media and communications technology, yet RCA has gone by the wayside. Some would note this as an end to an era, but I believe this is more the beginning of a new one. I wonder if the original founders of Comcast ever imagined that their small startup would eventually become the leader it is today—with NBC in the family as well?
(Larry Satkowiak is president and CEO of The Cable Center, the nonprofit educational arm of the cable industry. The Center preserves cable's enduring contributions to society, strengthens relationships between cable and academia and unites the industry around the advancement of exceptional customer service. www.cablecenter.org)