The Growing Revenue Opportunity for Local Ad Sales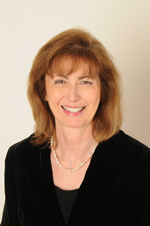 Mary M. Collins
One of the bright spots for the 2013 ad sales upfront ad season is the increase in both total revenue and CPM for cable networks—increases which surpassed the more modest growth seen by broadcast networks.
These increases, particularly when combined with the growing traction for VOD advertising, bode well for cable systems' local ad sales business.
Consider:
Cable ad revenues are growing exponentially. SNL Kagan expects advertising revenue growth to outpace affiliate fee revenue gains. They are projecting a compound annual growth rate of 8.9%, boosting advertising revenue from $19.0 billion in 2010 to $21.6 billion this year and $30.4 billion in 2015.
Cable is gaining in its share of the TV ad market. Rino Scanzoni, chief investment officer of GroupM, one of the country's largest media buying operations, believes that cable sales volume was up 2% to 3% during the upfronts. He also says cable networks have a better chance to "cash in" if prices rise in the fall.
Cable networks enjoyed higher CPMs this year. Several leading cable channels are booking between 6 percent and 8 percent while boosting dollar volume by 5 percent, according to a recent story appearing in Ad Week.
VOD advertising is gaining momentum. Trends including viewership of VOD titles as many as 28 days after their original airing and libraries featuring VOD-only content, combined with advances in DAI—dynamic ad insertion—have led Rentrak to call this a "$1 billion market."
National trends translate to higher CPMs for local cable ad sales. In addition, "taggable" network promos can be sold to local businesses looking for exposure on a highly promoted TV show.
Local cable can offer cross-platform ad sales. Cable subscribers' pattern of viewing both on television and online means systems are ideally positioned to fill small and medium businesses' demand for cross-platform ad solutions.
The bad news in all of this is the growing trend among advertisers to delay payments for media buys, a practice decried by 4A's CEO Nancy Hill in a July 1 Ad Age editorial. Couple that with the poor payment responsiveness of some local advertisers and it can be a long time between the sale and depositing the cash in the bank.
At the Media Financial Management Association (MFM) a key part of our mission is addressing issues impacting the media industry's bottom line. Under the leadership of our subsidiary, BCCA, the media industry's credit association, we just launched EMCAPP—the Electronic Media Credit Application—which will streamline the credit application process for the entire media industry (www.emcapp.com). Imagine a world in which an advertiser completes one online application that will be accepted by virtually any media advertising provider. BCCA also helps media providers complete the credit check process by providing immediate access to advertiser credit reports (www.bccacredit.com). The future of local ad sales is also a featured topic at MFM's upcoming Media Outlook 2014 seminar, being held on Thursday September 12 at the Hearst Tower in New York. Information about this event—including a speaker lineup—and other MFM programs is available at www.mediafinance.org.
Working together, harnessing the collective intelligence of the financial leaders in cable and the media industry in general, I know we can continue to help you maximize the opportunities in local ad sales and elsewhere.
(Mary M. Collins is president and CEO of the Media Financial Management Association and its BCCA subsidiary. She can be reached at [email protected].)