The Early History of WICT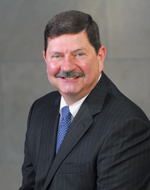 Larry Satkowiak
The Cable Industry will turn out in force for our annual Diversity Week celebration starting October 7 in New York City. Last year, I wrote about Walter Kaitz and the founding of the Kaitz dinner, which is celebrating its 30th anniversary this year. WICT, Women in Cable Telecommunications, is another robust organization that provides outstanding programs for the cable industry during Diversity Week that also deserves our support. WICT was formed through the efforts of some amazing women who were true cable pioneers.
The Steering Committee of what would become WICT met at the National Show in 1979 where they elected Gail Sermersheim, an HBO executive, as its first Chair. Women in Cable, Inc. (WICT), was officially launched when its board of directors met July 30, 1979, in New York City to approve its bylaws. The first annual membership meeting was December 13 in Anaheim, California, at the Western Show. The board elected Gail Sermersheim as president; Vivian Horner from Warner Cable as Vice President; Kathryn Hilton Creach from NCTA as Secretary; June Travis from ATC as Treasurer; and Lucille Larkin as its first Executive Director. Prominent members of the board included Carolyn Chambers, Kay Koplovitz, and Arleen Collins, among others.
Lucille Larkin, in an article she wrote for the December 15, 1979, edition of TV Communications magazine, stated that the goals would be, "to highlight the accomplishments of women in cable; to broaden the arena in which they can contribute; to promote a high standard of business conduct; and to provide professional support, advice and information." She also reported that the industry, "…has been exceedingly supportive of the Society." The list of sponsors and supporters were indeed impressive. Initial chapters included Washington D.C., New York, Denver, and Los Angeles. Kay Koplovitz reported that the annual dues were $40, a portion of which supported the local chapters. An additional contribution of $10 or more secured a place on the list of charter members.
WICT has over 9,000 members today, and under the outstanding leadership of Maria Brennan has more than exceeded the expectations of the early founders. This month's WICT Leadership Conference kicks off with Alex Wagner, host of MSNBC's NOW with Alex Wagner. Introducing her is the long-time supporter of diversity in the cable industry, David Cohen, from Comcast. The Betsy Magness Leadership Institute is one of the best programs in the industry, and the Rising Leaders Program and Tech-It-Out are other fine examples of how WICT achieves its mission every day.
I would also like to mention that Denver has a particularly strong chapter. More than 30 years ago, June Travis was the Chair of the first steering committee in Denver and in the last ten years, her legacy lives on under the leadership of women such as Cathy Kilstrom, Debbie Egner, Tracy Baumgartner and Maria Popo. WICT continues to develop outstanding leaders in our region. The Cable Center's senior management team all belong to WICT, and we also encourage our employees to be involved. I hope we will see you in New York for what promises to be a great week. What other industry has such wonderfully diverse nonprofits as The Kaitz Foundation, WICT and NAMIC?
(Larry Satkowiak is president and CEO of The Cable Center, the nonprofit educational arm of the cable industry. The Center preserves cable's enduring contributions to society, strengthens relationships between cable and academia and unites the industry around the advancement of exceptional customer service. www.cablecenter.org)