Talking Paranormal Pursuits With Destination America's 'Ghost Stalkers'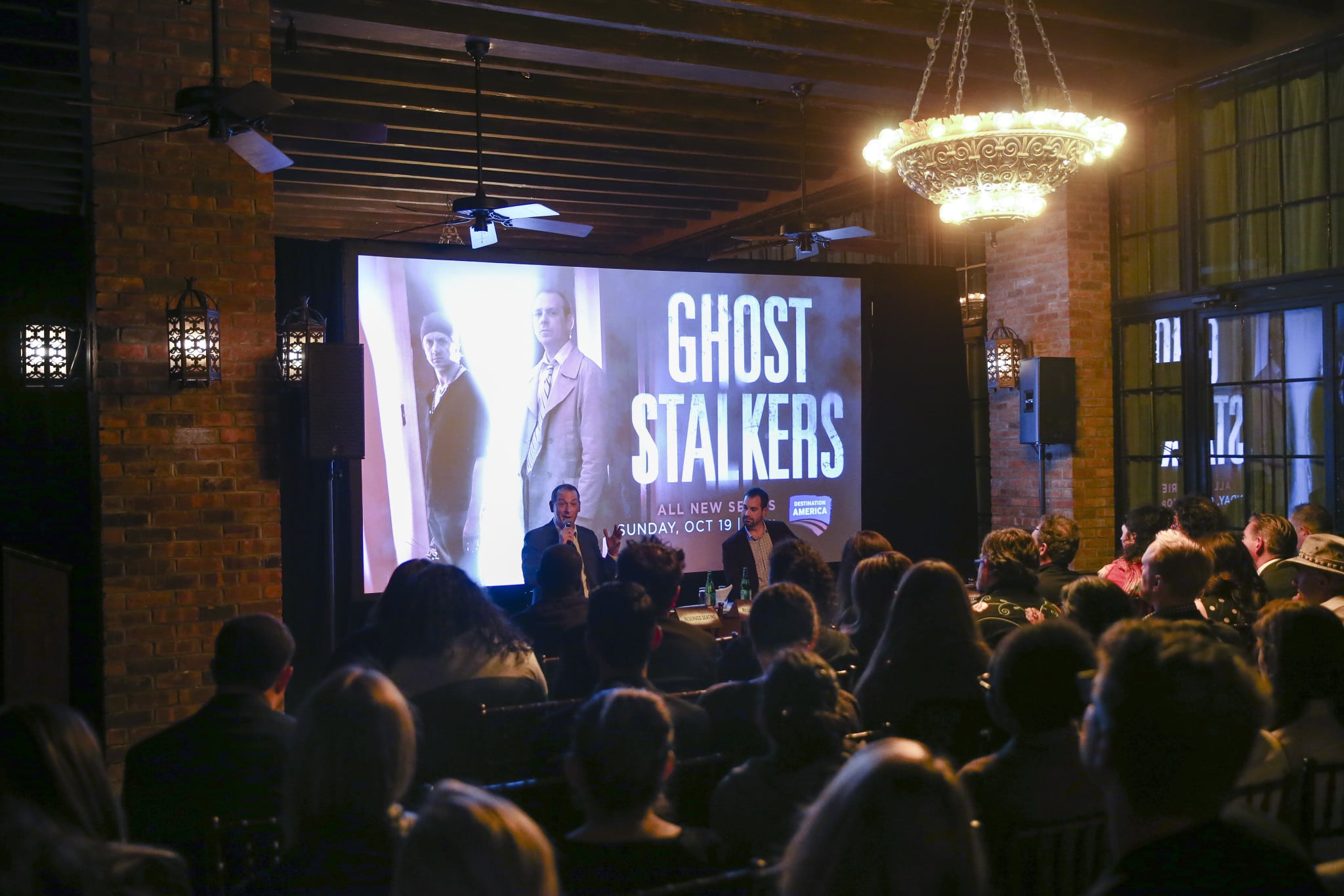 "Ghost Stalkers" is a Destination America series (premieres Sunday, October 19, 10pm) that follows actor Chad Lindberg and paranormal expert John Tenney as they investigate American locations rumored to house portals to other dimensions. Last week, just before the start of Comic-Con, the network hosted a screening and a Q&A with Tenney at NYC's Bowery Hotel to get his thoughts on paranormal research, what truly terrifies him despite years of experience and what he says to the skeptics.
—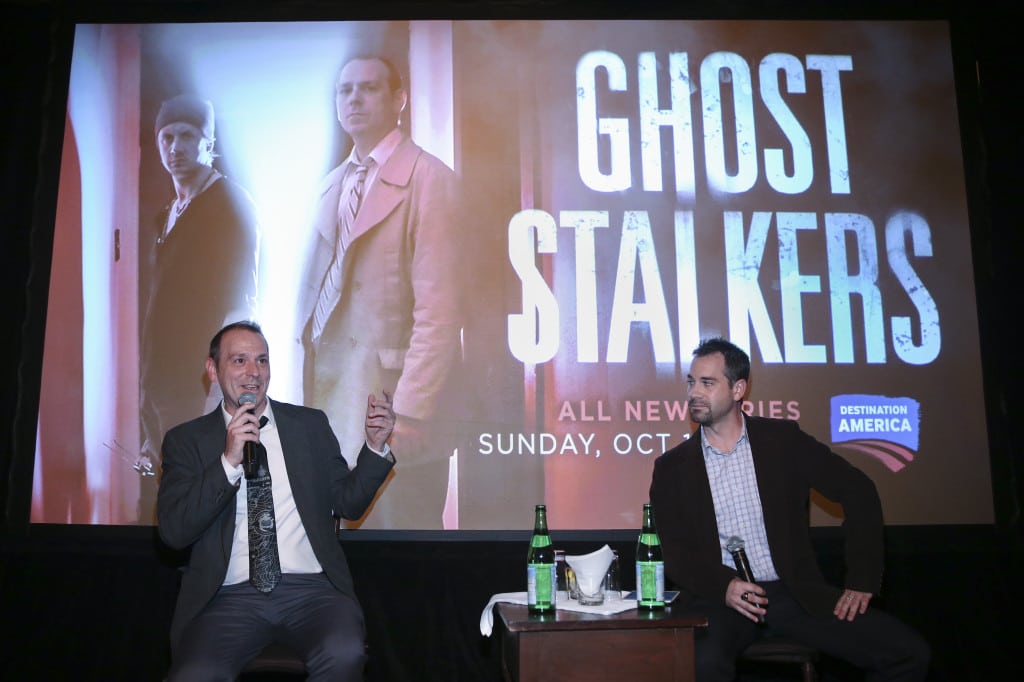 Moderator Aaron Sagers asked Ghost Stalker host John Tenney what makes this show different from other paranormal television, to which he responded that for the decade they've been on TV they've focused primarily on the paranormal and in doing so have sacrificed the human element. He also spoke of his motivation behind doing the show.
"When people watch the show, they're going to see things like scratches, like pushes, and ghostly phenomena happening. But what's really amazing is you get to watch personal transformations… psychological transformations of two human beings who've had very weird and bizarre experiences. Chad was faced with his mortality at a very early age with Reye's Syndrome, and that does something. A lot of people don't face it until they're on their deathbed. And with me, with my experience being [pronounced] dead [at age 17] , obviously it's very spooky being in these places, but what you're going to see with Ghost Stalkers is that not only are they confronting these situations but they're confronting themselves. When you're in a place by yourself… I mean you watch this and it looks like it's lit, because you're looking at it with night vision. We're in the dark. It's pitch black. And after hour three, hour four, as it rolls into hour five, you start thinking about your life. You start to reflect on your mortality, your humanness. And Chad and I are trying to be as open as possible to let people see that. And that's a side of paranormal television that I think you've never seen before."
On maintaining a balance between being terrified in haunted spaces and being a good paranormal investigator, Tenney said:

"One of the things that's truly interesting about what Chad and I do–doing testing and creating hypotheses–[is that] there is a real scholarly way of doing this and looking at it… What terrifies me in further episodes is when you go into a place that's hundreds of thousands of square feet… that's frightening, because you don't know what's there. Especially if it's a prison or a mental hospital… the fact that they are empty and were once full with people experiencing horrific things as human beings. You do have to try to squash your fear, but you don't want to so much that you miss the experience."
On balancing legend and folklore with scientific research:
"As a researcher and investigator you're looking for key components that are matching and then you also look for people who have similar stories but have never talked to each other. When you go in, you're trying to go in with a blank slate. You have a little bit of knowledge but … It's very difficult in this field of research to make sure what's in your brain, the history that you've been told doesn't influence you."
"There's excitement to research these places and go visit them, but it's pretty much over written by terror. The other thing about Ghost Stalkers is that (you might have noticed) for client interviews, and daytime stuff, you see a very hardworking, awesome, talented, artistic crew that put that first part of that show together. But when Chad and I go in ourselves, you will notice that the camera work becomes terrible. That's because we're actually alone. And no paranormal show has actually done that before. For good reason: It's dangerous. So not only are we afraid about what might happen to us… but we go through locations where we could fall through the floor. And if Chad's not near the static camera, I don't know. And I have to wait 'til morning to get him out. So there's another fear added on top of it which is just, I'm a human being that's in a place that's probably not structurally sound and no one really knows I'm here, except someone sitting outside who's not going know until 9 o'clock in the morning."
On the skeptics out there who don't believe this is a scientific pursuit:
"It's up to people like us to do scientific-type investigations, because no one else does. Scientists will tell you it's not real, it's all fake, and 'we know because we never studied it.' Because they don't. There's no scientist who studies this. There are physicists that will tell you this isn't real, but they study physics—and only physics. There are meteorologists that will tell you this isn't real, and they are meteorologists. Just because someone is educated in a field that might be associated with this, there are not people who have studied this field specifically. So they're not accurately able to tell you, this isn't real."