Talking Openly About Sex on TLC (Part 2)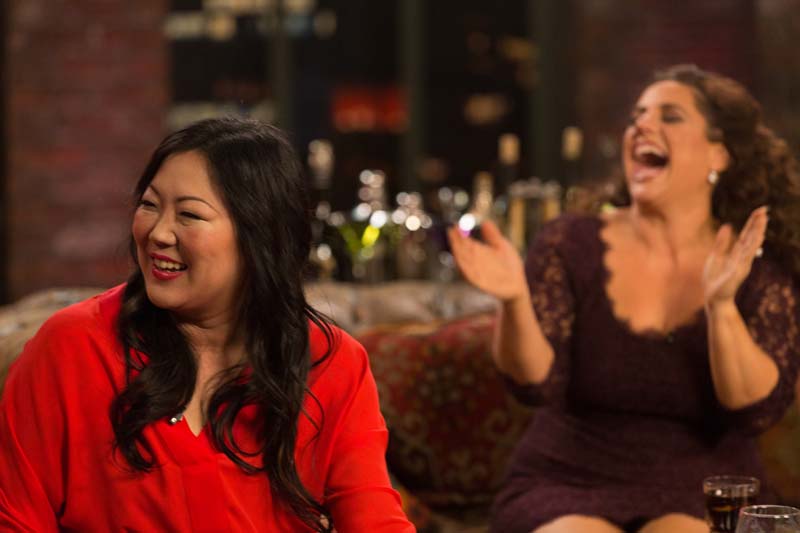 Here is Part 2 of Cablefax blogger Seth Arenstein's review of TLC's new Saturday night talk show, "All About Sex." In Part 1 he touched on language and demographics. Here, he discusses sexuality issues for women and where male viewers fit in.
Sex? None Lately
What are the biggest issues about sex? "Especially for women, it's low sexual desire," Dr. T says. As a sex therapist, she looks at biological to psychological possibilities, plus social aspects of every sexual issue. "I'm not just saying, 'O.K. the plumbing's probably not working.' Maybe you're depressed, maybe you're anxious or maybe you just don't like the person you're sleeping with. It could be something as simple as that…My job is not to give the blanket answer to our callers and tweeters, you know, 'You're not interested in sex because your progesterone and prolactin levels are whatever.' I have to focus on that one caller and figure out why it's not working. And if I do, that's going to help 100 different people figure out what's wrong with them."
Beyond the sometimes sobering statistics about sex that are delivered during the show–a survey found that more than 60% of couples who've been married for more than 20 years no longer kiss enthusiastically–there's just plain fun. "Sex, besides being wonderful, also is funny.  We'll be entertaining," McDonald promises. Based on the shows' initial eps, she's right.
Men's Club
Will men watch? "This is definitely a girlfriends' conversation," Dr. T says, although she and McDonald agree men should tune in. "They need to know what women think," McDonald says. Dr. T adds, "We're doing the hard part. We've brought up the topics and we are addressing the difficult questions. After the show ends, the dialogue [between partners] will continue. So, yes, men need to be watching, too.
Adds, McDonald, "Men need to learn what will get us off." OK, I have to ask. What can men do? "Give us compliments. Wash the dishes. Give backrubs that last more than a minute. Be nice to us from the beginning of the day." Dr. T adds, "Foreplay begins way before you get home."
We ask whether the 30-minute timeslot is enough time to answer America's many questions about sex. Both the therapist and the comedian agree it's probably not. Would Dr. T consider continuing counseling a caller off screen? "Well, I would, although I have to be very careful about the legality of it. I still have a private practice [in Georgia] and I have to think about my license."
McDonald jumps in. "I don't have a license so I can give advice and opinions about everything." We knew that.