Taking the Country to Town with 'Big City Greens'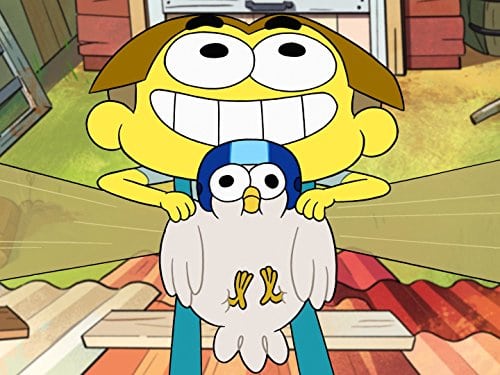 When brothers Chris and Shane Houghton created their new animated comedy "Big City Greens," they had plenty of fodder from their own childhoods to draw from.
The series (debuts Monday on Disney Channel) is about Cricket, a mischievous country boy who moves to the big city with his out-of-place family. He brings some country-fueled hijinks to city dwellers, with a sweet family message underneath it all.
"We grew up in the country around dirt roads, corn fields, farm animals and lived in the same house for our entire school run, and when we got to age of going to college we both left and it was this immense culture shock of 'where are all the charming, nice farmers?'" explained Shane. "It wasn't better or worse, but it was just so different."
After college, the two brothers moved to L.A. and have worked together professionally for about 10 years, including on "Harvey Beaks" and their comic book series "Reed Gunther." While Big City Greens gets more imaginative than anything the Houghton brothers experienced growing up (the first ep's dubbed "Space Chicken"), they found ways to work in some real people from their childhoods. Gramma Alice is based on their actual grandmother.
"She was this real sweet and sour grandma who would yell at you one second and the next second slip you a five dollar bill and tell you to put it in your pocket," Chris said. "She was kind of unpredictable and that made her a really fun and a little scary."
As for Cricket, he's based mainly on Chris, who also voices the character.
"You get a lot of specifics and personality that just blast through because Chris has been living this character for his entire life," Shane said, explaining how his brother was the bold kid with wild ideas while he was more like Cricket's best friend Remy—along for the ride. "Cricket is the kind of kid I wish I was growing up."
Disney thinks kids will agree, already picking Big City Greens up for a second season.