Taking Esports to the Next Level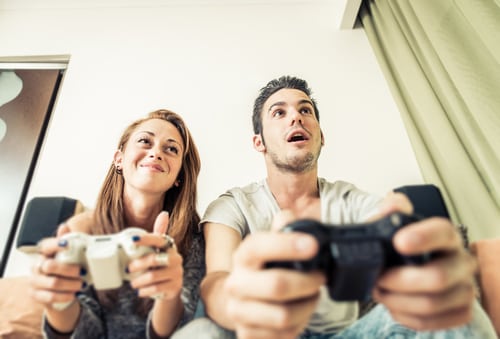 One of the best signs for esports is that people have pretty much stopped with all the crazy spellings—eSports, Esports, e-sports—and settled on simply esports, said Baline Graboyes, a game designer and founder of GameCo and The Gamer Agency.
It's a sign esports is gaining more acceptance. Esports earnings reached $892 million in 2016 and is on pace to hit $1.1 billion in 2018, reports SuperData. The gaming research company reports more than 213 million people watched competitive gaming in 2017 and it's on tract to hit 303 million by 2019. A growing number of brands are aligning themselves with the pastime. On Tuesday, Gillette signed on to a sponsorship with the upcoming League of Legends Intel Extreme Masters World Championship slated for Poland February 24-26.
While esports has made huge strides, Graboyes lamented during NATPE earlier this month that the biggest misconception is that the audience is full of teenagers who live in their parents' basements.  "Nothing is further from the truth," he said, claiming the demo overindexes on income and education but underindexes on watching TV because—duh—they're playing/watching video games.
Along those lines, Graboyes called for more brands to step up. Because of that gamer stereotype lots of quick service food brands and beverages hopped on the esports train. However, now car brands, clothing and luxury items are looking at esports. "As they get into the space it will be a watershed in a few years. It signals to gamers that these brands are taking them seriously," he said. "It's aspirational. And that's what gamers are looking for."
On the distribution side, esports fans are watching on computers and mobile devices. That, Graboyes said, might have been one of the shortcomings of the cable-locked G4, the former NBCU video game-focused network. Also, he suggested that G4 could be a bit niche at times and advocated for appealing to a wider audience. Think "Fast and Furious" which appeals to a diverse range of people. Along those lines, not everything in esports has to be a gaming tournament. If people knew nerd culture was going to take off five years in advance, wouldn't they be greenlighting "Big Bang Theory," the exec asked the NATPE crowd of TV execs. "If broadcast, networks and production companies were making content that has general appeal [in esports], brands would be bouncing on that every day of the week."