T. Howard Foundation Celebrates its 25th Anniversary, Annual Diversity Awards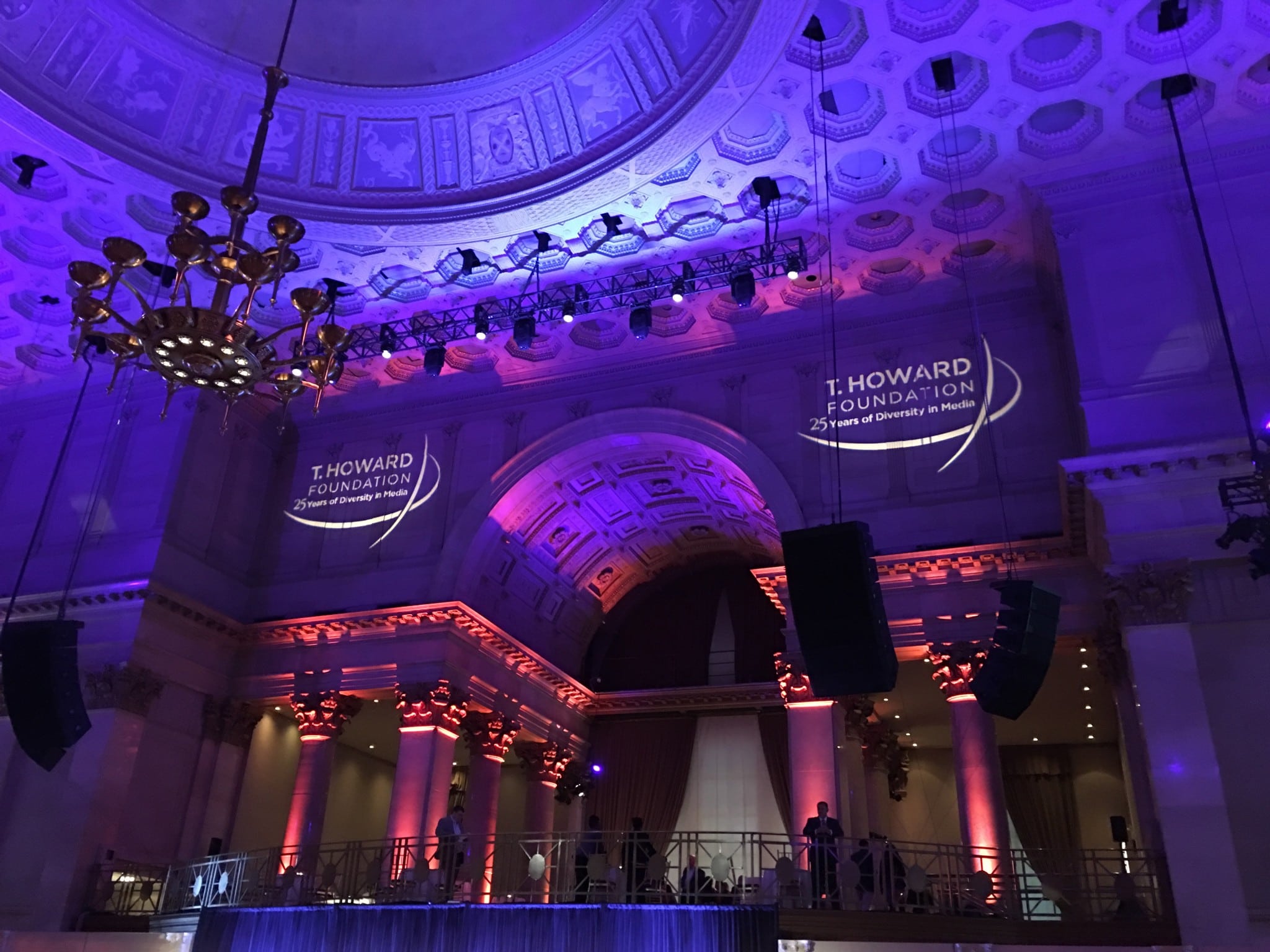 The T. Howard Foundation's annual Diversity Awards Dinner went off without a hitch on Monday night, its rescheduled date. The dinner, celebrating the foundation's 25th anniversary, at Cipriani Wall Street was previously scheduled for March 21, but organizers were forced to postpone the event hours before due to a snowstorm that dropped 10 inches onto the city streets.
The evening included a silent auction, which featured items such as tickets to the MTV Video Music Awards and a replica of Michonne's sword from "The Walking Dead." All proceeds go to support the Foundation's programs and services. The nonprofit has provided hundreds of undergraduate and graduate students with work experience through its partnership with media companies.
AMC Networks pres/CEO Josh Sapan was honored with the Corporate Leadership Award, calling diversity "a box that can never be checked off."
Sunny Hustin, senior legal correspondent and analyst, ABC News and co-host of "The View" earned the Diversity Advocate Award. "Being heard is so very important," Hustin said. "I am truly humbled that every single day ABC News takes a chance on me. I'm welcomed into the homes of millions of people and I tell those stories and I give voice to those that have no platform, and thus no voice."
Univision Communications was given the Corporate Excellence Award, accepted by pres/CEO Randy Falco. "There's a palpable sense of fear and unease, and I believe those feelings extend in a degree to all of our workforces," Falco said of the culture in America today. "That's why it's so critical that as business leaders we never back down from declaring forcefully and frequently that we believe and we operate our companies under the unwavering truth that diversity is critical and it is non-negotiable."