The Start of an OTT Explosion… and Google's TV Plan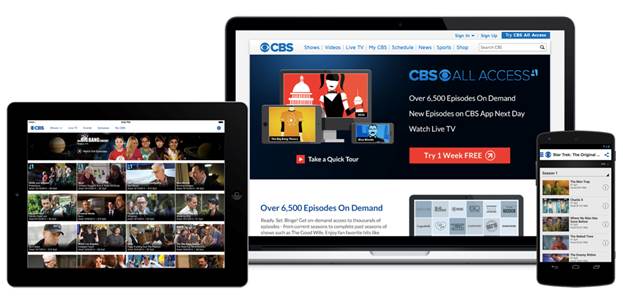 It's been a busy couple months with numerous significant OTT announcements. Time Warner execs finally confirmed an OTT version of HBO service to be launched in 2015. CBS is making its OTT service available in O&O markets. And last month, Viacom officially announced a deal with Sony to license live and on-demand programming for Sony's to-be-launched OTT service. DISH is working on its OTT package to be released by the end of the year. The telcos are looking to get a slice of the pie too, with both AT&T and Verizon execs signaling their interests in launching similar offerings.
By going direct, media companies would have direct access to consumer data, greater control over brand messaging and more targeted advertising opportunities, MoffettNathanson analysts said during a conference call last week. However, more video content over broadband means the possibility of ISPs charging for data transport. There is significant scrutiny for the 1st time into interconnection, the analysts said. The risk of OTT depends on whether cable can or can't price broadband in such a way to offset lost video transport revenue and the most obvious ways to recapture lost "transport revenue" are usage based pricing, surcharges on naked broadband (deeper discounts on bundles) and interconnection pricing, they said.
A high-rate of subscriptions to OTT services was found among owners of streaming media players—devices like Roku, Amazon Fire and Apple TV, among others—with more than 75% of streaming media player owners subscribing to an OTT service, according to Parks Associates. Roku has sold 10mln boxes as of Sept and Apple TV has sold 20mln as early as April. Google, meanwhile, also has its eyes on the video market. In addition to its streaming dongle Chromecast, the company is attempting to capture an even bigger foothold in the market through Android TV. As part of that effort, Google recently announced the $99 Nexus Player, a streaming device based on the Android TV platform that has all of Chromecast's features plus other capabilities like voice control (pre-order started Oct 17). And don't forget YouTube, a potential big moneymaker for Google, as more viewers access the service through their TV screens. The online video service's partner revenue was up 60% from 2012 to 2013, Google execs said during the company's 3Q earnings conference call. "Users are really accessing Internet on large screens with high broadband speeds, and we are getting great monetization on these screens and advertisers are really paying attention…We have seen a real shift where marketers and agencies who have historically built their brands on TV are really re-orienting this toward investments on digital," Omid Kordestani, Google's interim chief business officer said. Despite regulatory uncertainty, increasing competition and barriers due to content rights restrictions, it's safe to say that it's only a matter of time before more OTT-type services emerge, especially with HH penetration of broadband and connected devices on the rise. More than 70% of US HHs subscribed to broadband services at the end of last year and more than half of those HHs have a TV connected to the Internet, according to various research reports. Welcome to the OTT era.