Sports Business OTT Strategies That Have Worked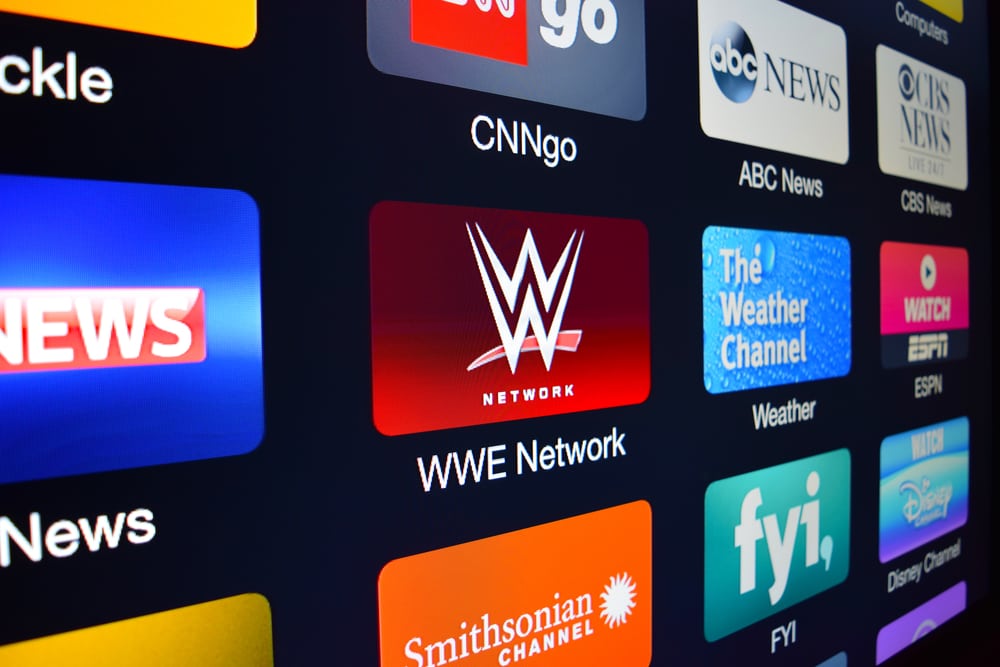 For content providers that have never dealt directly with consumers, launching over-the-top services could be challenging and risky, according to executives at Sports Business Journal's annual Sports Media & Technology conference in NYC Wednesday. Strategies vary greatly, depending on the product, target audience and timing.
For WWE, the business model for its digital play is a paid one. "Consumers are willing to pay for content that's delivered digitally," said Michelle Wilson, CRO & CMO. The company launched its direct-to-consumer streaming service WWE Network in February, 2014. WWE looked at other sports content providers such as MLB, NFL and NBA for inspiration, but the decision to go direct-to-consumer was based on research on WWE audience's viewing behavior, which is on demand and multiscreen, she said. And the direct-to-consumer model allows WWE to control the commerce and viewing data, she added. At WWE, on demand viewing represents 60% of its viewership.
Going global is an important part of going digital for WWE. "We can now reach fans around the world," Wilson said. While there might some confusion and chaos along the way, "we have to go there." The expanded reach will ultimately drive merchandising and event sales, she said.
While WWE started with linear TV, the World Surf League took a digital-first approach. Surfing is a global sport so the time difference can be an issue, said CEO Paul Speaker. There are tens of millions of surfing fans around the world in different time zones. Plus, waves can be unpredictable. There is no set start and end time like other sports, making it hard for the league to create a linear presence, Speaker said. The league has partnered with NeuLion to distribute its live and on-demand content over-the-top. The streaming model seems to have worked: An average of 6.2 million people watched the Pipe Masters live in 2014. And this year, Brazil's Oi Rio Pro drew a peak audience of 7.4 million.
PGA Tour's approach is the opposite. It's the TV-first model. The company is committed to the pay-TV ecosystem and encourages the growth of the pay-TV bundle, evp of global media Rick Anderson said. Nonetheless, the professional golf tour organizer seeks to be "as ubiquitous as possible," he said. It launched PGA Tour Live in July, a subscription OTT pro golf service. Because "everything that happens in a golf tournament doesn't happen in front of you," the service allows viewers to watch where they choose, Anderson said. In the case of HBO, its HBO Now stand-alone subscription service targets broadband-only households, said evp of domestic network distribution Shelley Brindle. The service isn't cannibalizing the linear HBO subscription, she said.
From a revenue standpoint, OTT services create more revenue streams for content providers, said Needham's entertainment and Internet analyst Laura Martin. "It's about diversifying your revenue portfolio…You will sleep better" knowing that there's more than one income generator, she said. However, she cautioned that companies looking to enter the OTT space should anticipate the additional cost of creating the service, marketing and maintenance. In terms of reasonable OTT price points, Martin sees $10 as the right price.