Showtime's David Nevins on the Perfect Potato Chip Flavor
Editor's Note:
We'll be featuring profiles of executives honored in our 2012 CableFAX 100 issue. We asked each of them to answer a few lighthearted questions and we've shared their responses below. Here is what David Nevins shared with us. Read the 2012 CableFAX 100 issue in its entirety here.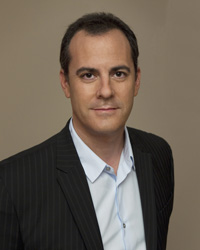 David Nevins
President of Entertainment
Showtime Networks Inc.
Early bird or night owl?
Definitely night owl.
The potato chip flavor that needs to be invented:
Whiskey flavored!
I'd give up my cell phone for a week if…
Everyone agreed to stop calling.
The one thing I'd do differently if I could go back to high school…
is I would have played baseball.
The one topping that should never be put on a hot dog:
Mayo
The one thing I tell my kids about success in life:
Be a leader.
My guilty television pleasure is: Fox Soccer Channel