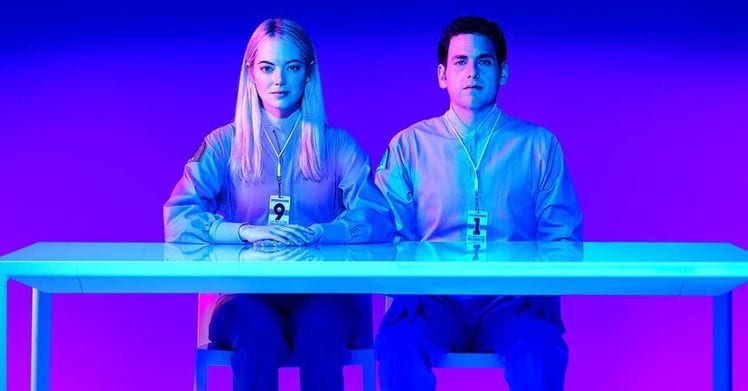 Narrative experts will tell you that stories on both the big and small screen generally stick to established structures and character arcs that have been around for thousands of years. That's still true. However, the thirst for something "new" in the Golden Age seems to have pushed top creatives to take risks that never would have flown in the past.
Take FX's "Legion," which wrapped Season 2 in June and could best be described as an acid trip that fell asleep—and then dreamt another acid trip. If Season 1 felt strange but pretty coherent, Season 2 felt like a conspiracy by creator Noah Hawley to gaslight our brains. He's probably still laughing at people trying to figure out those sushi boats and the mustached femme-bots.
A more recent example of wacky storytelling would be Netflix's new series "Maniac" starring Emma Stone and Jonah Hill as two people whose dreams keep colliding as part of a medical drug trial—all set in a confusing world filled with 1980s retro gadgetry that somehow exists side-by-side with futuristic AI and "Inception"-like microwave tech. You'll watch the eight episodes thinking that at some point co-creator and director Cary Joji Fukunaga will tell us what the hell is going on. But he never really does. Was it all a weird dream within a dream, a schizophrenic delusion or just a Terry Gilliam-esque parallel reality? Crickets.
And speaking of HBO, one of its biggest hits "Westworld" just closed out Season 2 jumping back and forth between so many timelines and narratives that audiences constantly found themselves off balance. All of this begs the question: As more and more shows twist reality and purposefully confuse us, will even established series slowly veer into avant-garde territory in search of something new?
In the old days, TV shows treated us like narrative idiots, holding our hands at every turn. Now they expect MENSA-level analysis. It's an exciting time to watch TV. But also exhausting.