Science Channel's Debbie Adler Myers Recommends a Mid-day Re-Energizer
Editor's Note: We will be featuring profiles from the 2012 CableFAX Most Powerful Women in Cable issue. Here are some words of wisdom from our #49 ranked woman. Go here to read the issue in its entirety.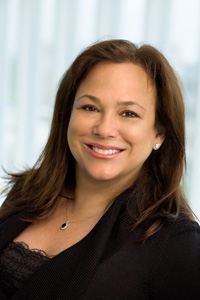 Debbie Adler Myers
EVP/GM, Science Channel
A quick mid-day re-energizer: "We have experienced a baby boom in recent years at Science. There are 10 children age [5] and under belonging to members of our network team. One of the really great things about Discovery Communications is the on-site daycare that we have in our headquarters—so we get to see these little ones on a daily basis. At least once a week, we bring all the kids up to our floor, and it is magic. Everyone comes out of their offices and cubes and takes 20 to 30 minutes to just get on the floor and play with the kids. It keeps things light and fun—and is an amazing way to maintain perspective amidst the day-to-day pressures of running a cable network."