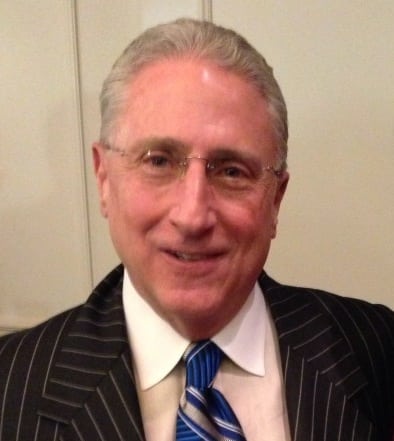 Cable distribution sales veteran Nory LeBrun is among our five Sales Hall of Fame inductees, Class of 2014. And as we prepare for this group's official induction at Cablefax's awards breakfast on June 10, we caught up with LeBrun to ask about his career, what he has learned as the industry has evolved and whether he has any advice for sales execs hoping to achieve his success. 
You worked with Ted Turner during those early days of cable. What did you learn from him, and what's the most important lesson from those years that you still apply today?
Well, on the operations side, cable preceded Ted and the superstation by a number of years, but the convergence of satellite delivered programming and Ted's "change the world" spirit was groundbreaking: "Lead, follow, or get out of the way"… do your due-diligence, take an educated position, and execute. Hard work trumps almost anything.
You've sold for both large and small cable networks. What's the biggest difference—and do you prefer one over the other? Are there pros and cons to each?
For large and mature nets, the pros include leverage and real budgets, although they usually get cut. The cons include too many meetings that kill good ideas, and politics 101. Luckily, most, if not all of the "small" nets and early stage networks, that I was complicit  in became large and successful. With that said, start-up/early stage nets are just a hell of a lot more fun, you are creating and starting something new, and developing and mentoring young talent.
The industry has changed so much over the years, not only in terms of the number of cable nets vying for affiliate attention but also the recent multiplatform explosion. What's the biggest challenge you face as you make the case for Sportsman Channel in this environment?
Yes, competition in numbers has changed, but good ideas—properly financed and with a multiplatform solution—will find bandwidth. Sportsman is a "lifestyle network." On average, in excess of 30% of any distributors' consumer base hunts, shoots or fishes. We are not a sports tier product, and we have sold/launched that concept with significant success.
How has the emergence of Internet over-the-top content changed how you approach deals and negotiate with distributors?
Deals are now 200 pages, not 20. Our company was created to address video, Internet, print, event and more. We hold the rights to all of our product, which allows flexibilty per interaction with our clients and the consumer.
If you were mentoring a young sales exec the way that Ted Turner mentored you, what advice would you give for the future?
I'm not sure that Ted mentored me or anyone in the traditional sense, but the norm was that you must learn new disciplines every day to exist, and because EXISTENCE in the media business isn't acceptable, we all knew that excellence was the only acceptable path. A few Ted mantras—creativity with limited resources, do one thing every day that scares you, understand who the smartest person in the room is, but take your ground and defend it. And of course, "Lead, Follow, or Get Out of the Way."