Romney Attends Univision's Hispanic Marketing Forum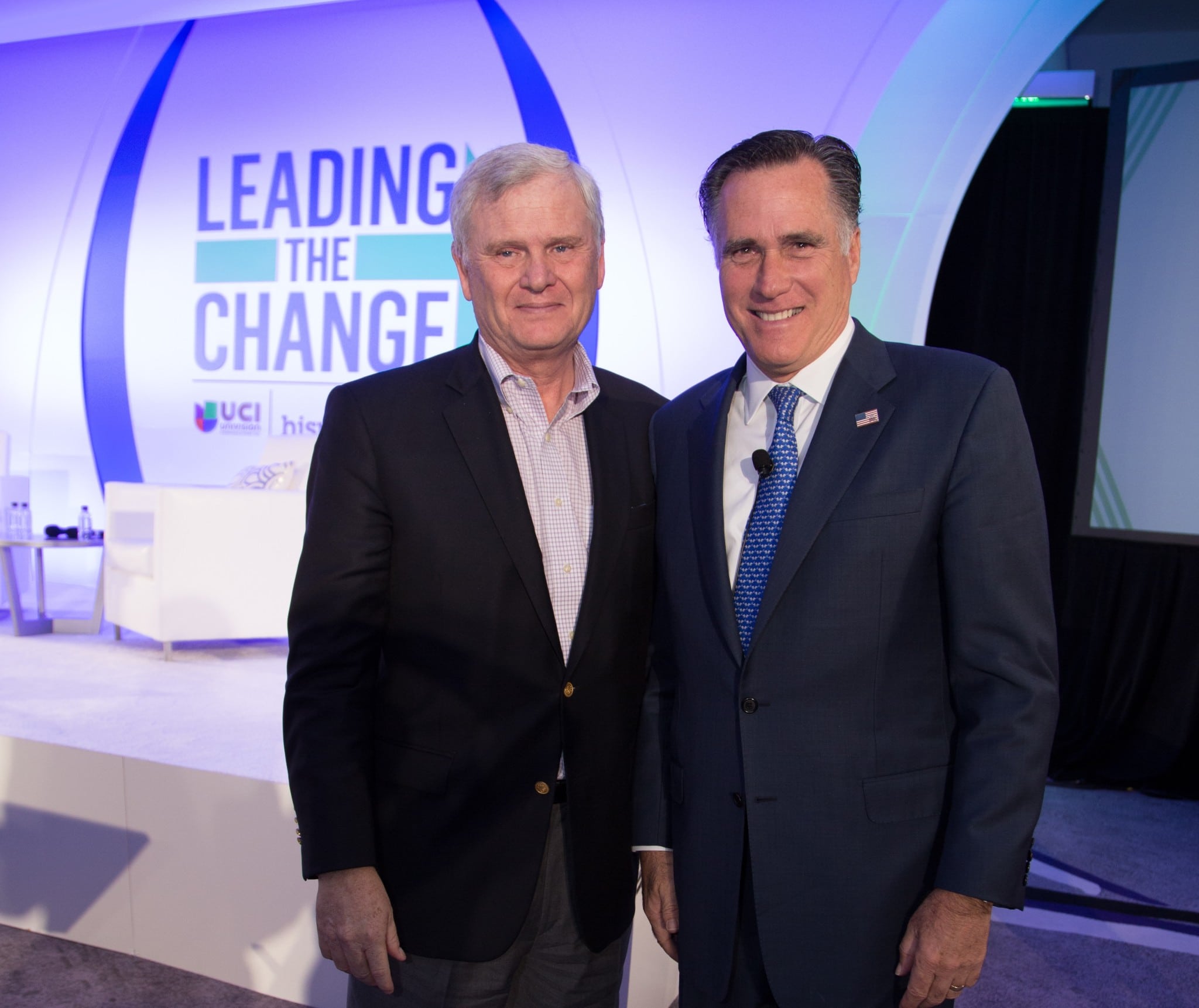 Univision recently hosted the "Leading the Change" Marketing Forum, its annual event for its multicultural client and agency partners. The goal of the forum was to present Hispanic marketing thought leadership and gain actionable insights on how to engage with Hispanics. In total, 130 marketers from 54 brands and 25 partner agencies were present, including Governor Mitt Romney, Trend Hunter CEO Jeremy Gutsche and Brian Benstock Vice President and General Manager of Honda. Topics ranged from research presentations on the bilingual brain, decoding the millennial generation and sports fanatics, to addressing the role of big event sponsorships when marketing to US Hispanics and best-in-class tactics from national brands with comprehensive Hispanic marketing strategies.
Pictured above are UCI President and CEO Randy Falco and Governor Mitt Romney. The governor was interviewed by Univision newscaster Maria Elena Salinas and spoke about immigration and the crucial Hispanic vote, noting that he believes Republicans need to be connecting with Hispanics as early as the primaries.