Realscreen Summit: Execs Talk Ratings, Measurement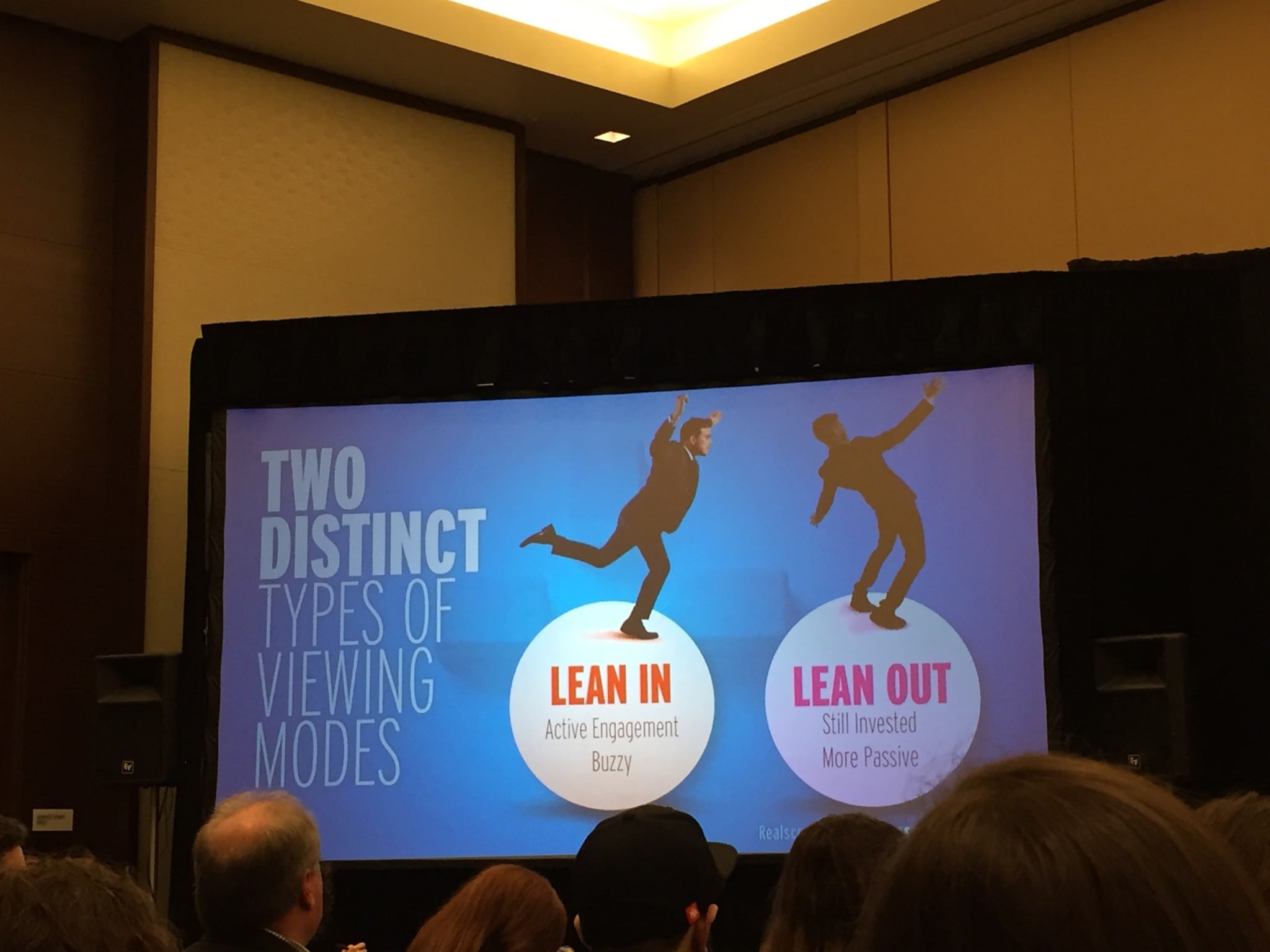 Many agree with FX Networks CEO John Landgraf's famous declaration that "there is simply too much television." And when it comes to ratings, it's now world in which flat is the new up. While TV viewing overall is on the rise, the industry still has ways to go to accurately measure digital viewing, panelists said during Realscreen Summit on Monday.
The explosion of content across platforms means "not everyone is going to win," said Don Robert, svp of research at A+E Networks. "It's a survival of the fittest game," he said, noting that from 2012 to 2015, the top 20 linear shows saw a 4% rise in adult audience. But it was the number 21-100 shows that felt the squeeze, with adult viewership down 26% over the same period. A+E Networks' own research found that there are two distinct types of viewing models: "lean in," which were seen in shows with active engagement, and "lean out," in which viewers consume content in a more passive way. Robert cited shows like AMC's "Walking Dead" and BBC America's "Doctor Who" as "lean in" shows, since viewers tend to watch the majority of the episodes. Are we going to lose some networks because of the changing environment? "We have already," as consumers put non-traditional programming like SVOD content higher on their viewing list, said Kelly Abcarian, svp of product and innovation at Nielsen.
"Ultimately we need a new model to build new currencies for measuring content," said Anne Hunter, svp of advertising at comScore, which recently closed its $768mln acquisition of Rentrak. "When everyone is strapped to a single currency, it's limited lenses to view content consumption for everyone," she said. Rentrak's data showed multiplatform audiences generally watch far more TV than TV-only audiences, she said. That's especially true for the P18-24 group, within which multiplatform viewers watch 35% more TV than the TV-only viewers. The traditional measurement model no longer works in light of the changing viewing behavior, she said.
The challenge is the lack of transparency in OTT viewership, said Keith Friedenberg, evp at global insights group with WME|IMG. "It's a guarded world…The subscription world doesn't grant access," he said. Nielsen is working to solve that hurdle. The company is working with studios and other content creators to measure thousands of titles sold to SVOD platforms, said Abcarian. These content owners are taking a first look at what their audiences on these platforms look like, and more transparency allows better ways to monetize content, she said.