A Quick Tribute to a Blazing-Fast Talent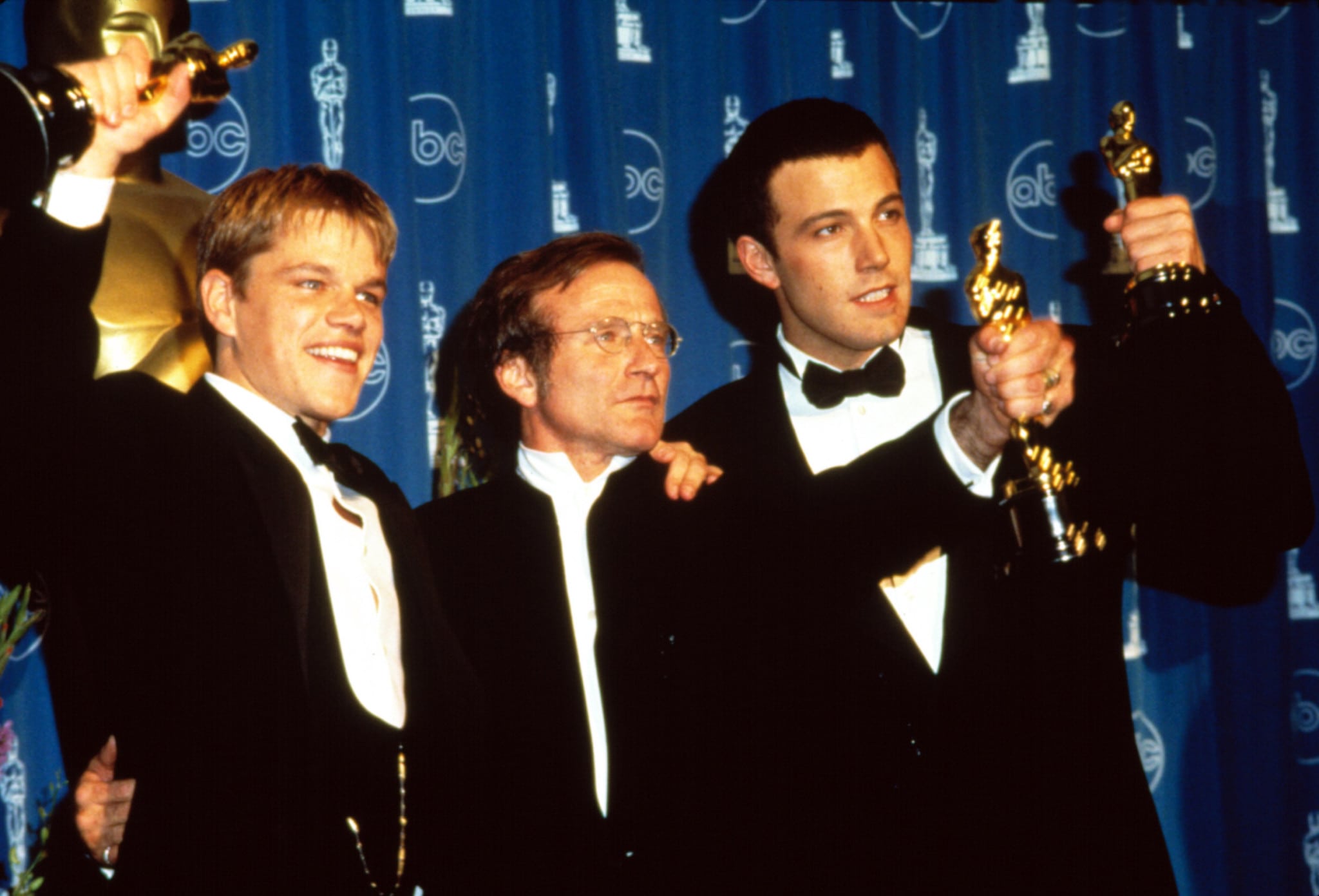 Surely the world is a bit less funny today with the loss of Robin Williams Monday morning, aged 63. While it is inaccurate to call the comedian, comic actor and serious actor a creature of cable, his work can be seen frequently on cable networks.
In 2012 he appeared as himself in an episode of FX's hit "Louie" as well as the network's "Wilfred." Decades before that, his standup work was featured on HBO when the network was called Home Box Office. Later he made several HBO comedy specials. Then, not long ago, he came back to HBO for a well–received comedy special, where his rant about the origins of golf as a form of Scottish torture became a minor comedy classic, loaded with hilarity and blue language.
As you may know, besides being a terrific improviser and comic, Williams was a member, along with Christopher Reeve, of the freshman class of Julliard's acting program. Williams showed his legitimate acting chops in several serious films, including "Good Will Hunting" (1997), "Awakenings" (1990) and "Dead Poets Society" (1989). A dark film that premiered on cable had Williams starring as the father of a boy who'd died in an embarrassing accident. In what is now a sad irony, his character, a rather meek high school teacher, fibs a suicide note that he attributes to his departed son. That pretty good film, "World's Greatest Dad" (2009), debuted on Mark Cuban's old HDNet just days before it reached cinemas. Of course, several of his most well-known films, like San Francisco-based "Mrs. Doubtfire," seem, at times, to be in perpetual rotation on a variety of cable networks. Fitting that, as Williams, later in life became one of the more famous inhabitants of the City by the Bay.
ITAS: 'OK, We're Ready Now'
Time seemed to stand still during another Williams cable foray. It was when Williams was James Lipton's guest on "Inside the Actor's Studio," back in 2000. Indeed, time had to take a back seat—Williams riffed non-stop for nearly 4 minutes before he settled in his chair and allowed Lipton to ask his first question. Those four minutes were a microcosm of the rest of the show. Williams improvised and riffed, did impressions, threw in standup, sent one female student to the hospital because she laughed so hard and, oh, yes, sat long enough to answer Lipton's queries when the legendary host managed to gain control of the show…for a moment or two.
The always meticulously prepared Lipton, a stack of notes scribbled on blue file cards at the ready, must have known chaos could result with Williams as his guest. Johnny Carson, the late-night king, had experienced the same loss of control that resulted from Williams's hilarity and the speed at which it galloped. A look at the comedian's first appearance on "The Tonight Show with Johnny Carson" provides a hint of what was to come in later years when a host would try to have a dialogue with Williams: nearly non-stop comedy, with optional breaks for breathing. You didn't necessarily have to like Williams's comedy to appreciate how quickly he jumped from one funny idea to the next.
During subsequent appearances, Carson knew to more or less stand back and let Williams go with his stream of consciousness comedy, delivered at lightning speed. In the previous clip, Carson interjects a word or two. In later years he simply would introduce Williams, say hello to the comedian when he came over to the couch and then sit back in his chair and let the force of nature take its course. Once Williams got rolling, he was unstoppable and Carson, one of the fastest wits in the business, knew it.
Lipton, though, attempted to stop the speeding train that was Williams riding the crest of laughter. The concept for Inside the Actor's Studio was conceived 20 years. The idea was to film a class session with an accomplished actor or director. The 'studio audience' was students who matriculated at the famed Actor's Studio. Lipton was the teacher and this session with Williams was, after all, supposed to be an educational experience. Despite Williams's disruptions, Lipton intended to educate. His questions elicited some serious responses from Williams, including about his battle with addiction.
Back in 2000, "Inside" was a 30-minute show on the Bravo network. To ensure a guest's best moments were shown on TV, taping usually lasted for two hours. With Lipton insisting on interspersing Williams's comedy with a few of his questions, the taping went on for more than five hours. Bravo decided that the strength of Williams's material warranted a special, 90-minute edition of the show. That 4 hours of Williams's hijinks never made it to the screen must be counted as a comedic tragedy. Williams was in his element, surrounded by young actors who were eating up his shtick and Lipton, who was giving him a few moments to reflect upon his life and career, which supplied Williams with ample material to continue riffing. His speed that night was incredible.
Another Williams, the Hall of Fame baseball player Ted, was such a great hitter that it was surmised he must have seen pitched baseballs better than other players. At one point during the show Lipton asked Robin Williams a question with a similar approach.  Asking him about the speed of his comedy, Lipton queried, "Do you just think faster than the rest of us? …What the hell happens in there?" pointing to Williams's head. This led to Williams talking about creativity and improvising. To demonstrate he grabbed a pink pashmina from a woman student in the first row of the audience. He then riffed on the pashmina. The clip here just begins to show you his creativity; he did several other hilarious bits with the scarf not included in this video. The full episode can be seen here.
A few days after the show premiered, I received an unassuming package from Bravo. It contained a pink pashmina.