Q&A and MetLife Case Study with The Ogilvy Group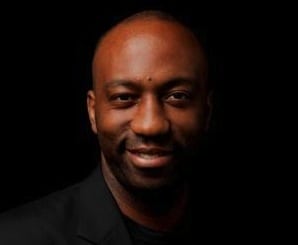 Cablefax sister pub Cynopsis is holding a FutureTV Summit in New York City October 16, and one of the thought leaders participating is Jeffrey L. Bowman, senior partner and managing director for The Ogilvy Group and founder/chairman for The Cross Cultural Marketing and Communications Association. He'll deliver the opening keynote focused on what "Total Market" means for brands & advertisers. Following is a sneak peek of what he'll cover.
Cynopsis: Where are marketers missing the boat today when it comes to general-market advertising?
Jeffrey L. Bowman: It's more of a value cost associated with marketers who choose to practice general-market advertising. The notion of a "general market" and "multi-cultural" began in the 1950's and 1960's. It evolved into a procurement model, meaning that marketers select services offered by agencies that are geared toward a certain demographic. This is and has been the way of doing business. But given the change in US demographics, what does this mean for the two models? 80% of all consumer growth will come from multi-cultural and multi-ethnic consumers – what's going to change about the two models is the bigger question. Hence, I advocate for the emerging Total Market industry vertical as the "moonshot" idea for the industry.
Cynopsis: Where do you see the greatest opportunity for change in marketing/advertising to audiences?
JB: I think there are two significant break-throughs:
First, a change in structure is required for most brands. Historically, brands have had a dedicated resource and allocation for marketing to "general market" and "multi-cultural" audiences. What this does is create barriers for incremental growth bets for brands on an annual basis. Those walls need to come down for proper investment in the new marketplace. If not, brands will continue to under-invest in brand development, media and building experiences for the new marketplace (i.e., minorities become the majority).
Second, since the mid to late 90's, some marketers prescribe to the notion that their brands can only tell "general market" plus " US Hispanic" stories. Given the advancements in technology and geo-targeting, I think marketers now have the ability to understand the total market and invest in their best customers on a one-to-one basis.
Cynopsis: What do companies (brands) gain with a marketing approach that emphasizes consumer similarities vs. differences?
JB: This is a question I've gotten over the last four years since introducing the cross-cultural discipline for the marketplace. The big misperception with the Total Market industry vertical and cross-cultural discipline is that it only solves for the similarities with the segments. In order to get to a cross-cultural strategy, it has to be an understanding of all segments. Once there is an understanding, then you're able to develop a universal platform.
Once that is done, you have the ability to communicate with each segment as well as the total market in a relevant way. In practice, you can speak across as well as address the nuances. It really depends on the brand's budget to reach the segments. You should do both for effectiveness.
Cynopsis: Can you provide a recent case study that's worked particularly well?
JB: What's unusual about this approach is that it is first a strategic approach and usually takes 12 months or more to complete.
When asked about case studies, you are asking me to provide a case study about a brand's re-evaluation of their brand proposition and strategy. I can point you in the right direction of the MetLife brand. It's a great example of a brand that re-evaluated the marketplace and is making the right adjustments to tell relevant stories with new products.
Attend the Cynopsis FutureTV Summit on Thursday, October 16 in Manhattan and learn from more agency and network experts. Register using Jeffrey's special code "OGILVY" to save $100 off the ticket price. If you have any questions, please contact Pete Romas at pete@cynopsis.com.
To view the full agenda, list of speakers, who's registered to attend and to register your team, visit the Cynopsis website.