Program Hall of Fame—Bravo and Style Media's Frances Berwick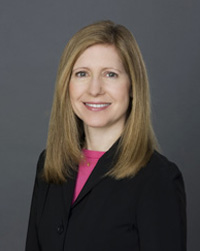 Frances Berwick
President, Bravo and Style Media
Each year, CableFAX's editors pick a select group of programming execs and/or talent whose innovation, creativity and intelligence have made a serious contribution to the content landscape. Our Program Hall of Fame is reserved for those who over many years have consistently succeeded where others have failed, surmounted obstacles that others have not and have influenced the entire industry with their innovative approaches. This year, we selected 4 individuals who encapsulate these qualities in different ways, and we asked them to give us some insight into their mastery of the content game. Here is Program Hall of Famer Frances Berwick, President, Bravo and Style Media.
What's the biggest challenge for the content business in 2013?

The competitive landscape is clearly our biggest challenge. Viewers are being super-served by multiple providers on a variety of platforms:YouTube-dedicated channels to Netflix, Hulu, hundreds of cable networks, TV Everywhere, and the list goes on and on. They are all creating original video content targeted at like-minded audiences. And although imitation is the greatest form of flattery, we are seeing some of our brand-defining formats and the overall non-fiction genre cannibalized on a day-to-day basis. So it is critical that we continue to make our franchises distinctive and make it a priority to keep up with viewer habits. The key to our success at Bravo and Style Media has been to keep innovating and developing non-traditional initiatives that connect directly with our viewer. Bravo's transmedia campaign anchored by "Top Chef," "Last Chance Kitchen" and original series like "LOLwork" and "Shahs of Sunset," offer our fans something that they can't experience anywhere else. And Style is making that same impact in the marketplace in the fashion, beauty and style categories.
What needs to happen with ratings and measurement to more accurately reflect the value of content?
TV Everywhere is upon us. And as a result, the paradigm for success has shifted—it's no longer about delivering a big rating based on the initial airing—now we are looking at an aggregate of impressions from all platforms over an extended period. Now it's time for Monetization Everywhere. We need the industry to assess value based on how viewers and/or users are actually consuming our content, and that means pushing those in the measurement to adapt to consumer behaviors. At both Bravo and Style, we're seeing tremendous delayed viewing ratings gains from both DVR or VOD; that's hundreds of thousands of A18-49 impressions and only a fraction of those are monetized.
With content now on multiple platforms, including over the top, who owns the customer these days? Distributors or programmers?
Content is still king, but with so much choice it's the customer who ultimately holds the remote. As a programmer, it's really all about driving engagement, creating an urgency to view, providing a unique environment to experience content. That's one of the reasons we're so excited about Zeebox, which is the ultimate second screen experience. If we deliver excellent content and back it up with a great viewing experience, the customer will benefit and help us spread the word.
What's your take on how the rising number of carriage disputes are affecting the marketplace and the content ecosystem.
It's all symptomatic of a business that's in transition. In the end, everyone's trying to figure out a viable model to deliver value to both affiliate partners and viewers, and that's where our focus is at the moment.
What excites you most about the business now and in the coming years and why?
All the above reasons. The sand is shifting under our feet, and it's invigorating to be part of an industry that doesn't shy away from change. You have to nimble and creative and innovative to stay relevant, but there's tremendous opportunity. And part of the fun is that the old rules no longer apply. At Bravo, we're rolling out new digital innovations every few months; up next is our Play Live play-along function so you can participate in shows as they air, guessing about plot lines, interaction of characters and information, not to mention our enhanced second screen offerings on Zeebox. We've ramped up original programming at Style and are super-serving a hardcore, fashion and style-obsessed audience. At Bravo, in addition to almost 500 hours of original unscripted content, we're looking to add scripted to the mix next year. And for both networks, the strength of the brand is critical: We're continuing to drive experiences and connections with our shows and talent beyond the screens. To mark the 10
th
season of Emmy-winning "Top Chef," we're launching a pop-up restaurant in New York, followed by our first Top Chef Cruise in the Spring. At Style, we dominated Fashion Week, with daily coverage from the runways and the first TV coverage of the Style Awards.
ED Note: Register for the Dec. 4 Program Awards in NYC here!