Planting Strawberries With Discovery Family Channel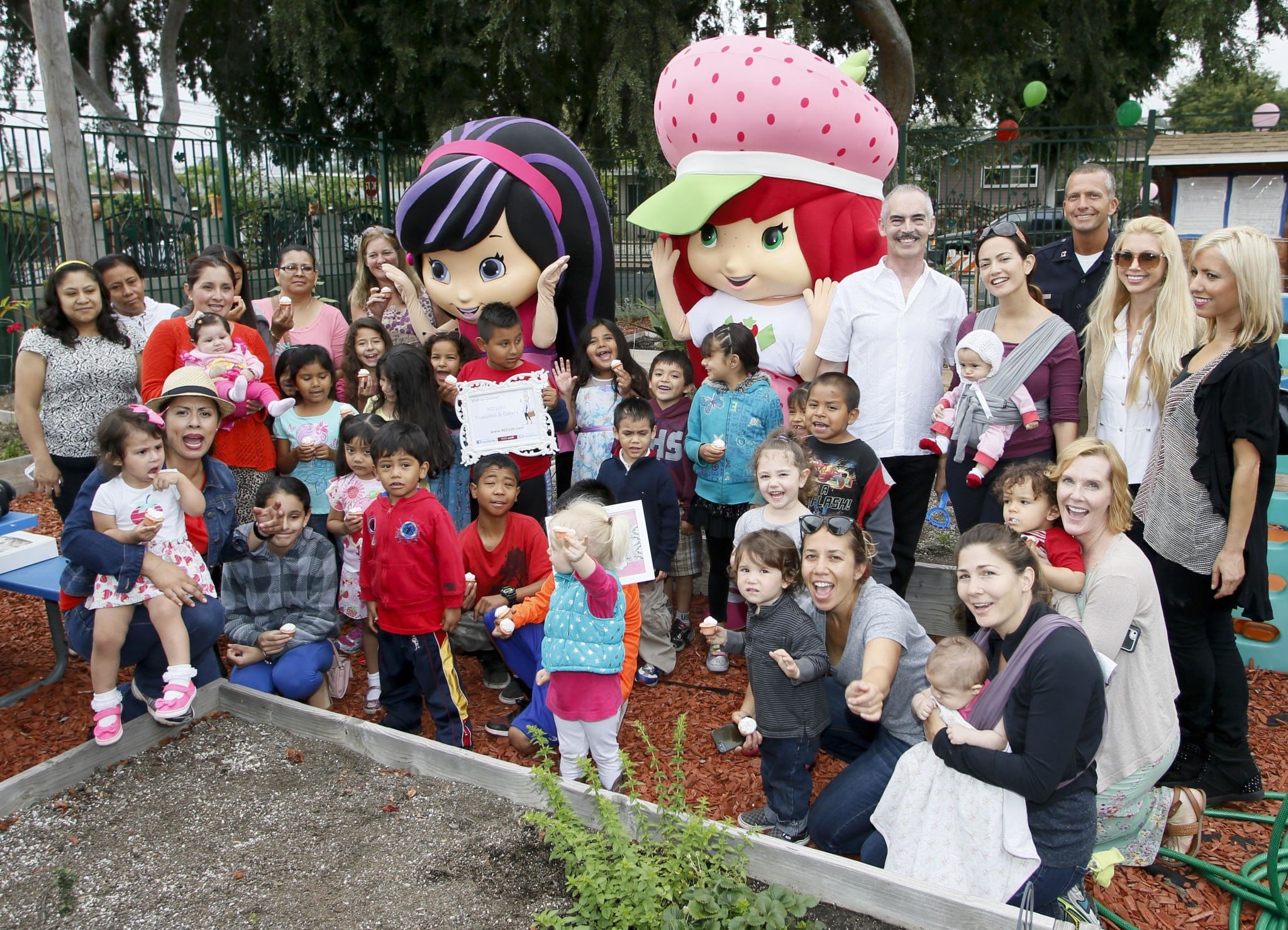 Strawberry shortcake anyone? Discovery Family Channel, formerly known as The Hub, held a family-friendly event in Los Angeles' Glassell Park this past weekend in anticipation of the June 20 premiere of season 4 of "Strawberry Shortcake's Berry Bitty Adventures." The characters Strawberry Shortcake and Cherry Jam were in attendance for a strawberry planting session in the Glassell Park Community Garden, formerly a drug house in a crime-ridden area and now a site for families to gather.
Also present were LA City Council Member Mitch O'Farrell, Police Captain Jeffrey Bert and child star Kaya Rose Davis. Mini-strawberry shortcakes were donated by 9021oh! Cupcakes.