NBA + Discovery = Math Education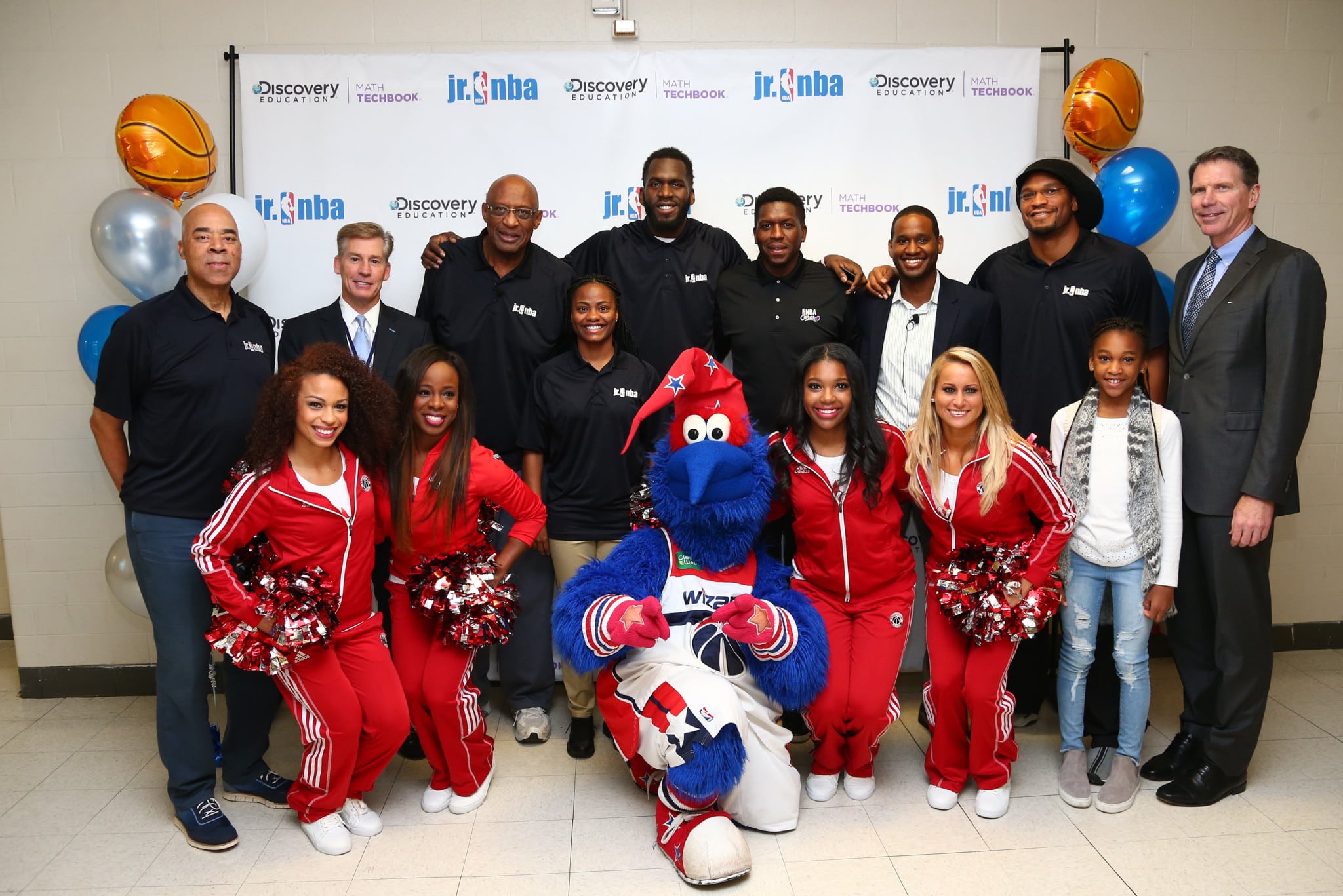 Throw in some professional basketball players, and a Math Pep Rally sounds pretty good. That's sort of the idea behind Discovery Education's new offering of NBA math problems for its Math Techbook.  The two are taking the term "mathletes" to a new level!
Washington Wizards forward Daniel Ochefu was joined by Washington Mystics point guard Ivory Latta as well as Wizards legends Phil Chenier and Etan Thomas at D.C.'s Johnson Middle School.
The NBA and Discovery Education used the event to launch the new interactive NBA math problems, designed to engage students in math in a fun and creative way. Discovery Education CEO Bill Goodwyn made the announcement alongside former NBA player and current league evp, basketball operations Kiki VanDeWeghe.
NBA and WNBA game footage and stats, such as points, rebounds and assists, are now integrated into Discovery Education's Math Techbook, a digital textbook. Students calculate things such as the timing of a dunk shot takeoff and whether the NBA and WNBA courts are true rectangles.