MAVTV President Bob Patison on Distribution and Program Strategies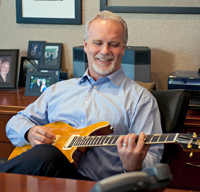 MAVTV President Bob Patison
Racing and motorsports net MAVTV is pushing hard to reach 50 million households in the next few years, according to president Bob Patison. Founded by four former Showtime Networks execs, it recently signed a deal with DirecTV, making its programming available to more than 26 million households. The programs are currently available in SD with HD expected in the second half of next year. Patison chatted with CableFAX about the Lucas Oil Products-owned network's distribution, rebranding and advertising.
Tell us about your distribution strategy.
While we value our relationship with major distributors, we also focus on working with independent operators. We have a team dedicated to outreaching and educating the indie operators and it's rewarding. Indie operators have much better understanding of our content and programming strategy than ever before. We have seen a lot of interest from NCTC and NRTC. The network has inked 20 regional independent distribution deals since August.
With Speed becoming Fox Sports 1, who are your competitors now?
We are competing against networks that offer action and adventure-based programs, such as UFC. However, when it comes to grassroots motorsports, we really don't have any competitors. Grassroots motorsports programing is our niche. Since the rebranding in July, 2012, we added other programming to the mix but motorsports remains an important part of the schedule. We are involved with multiple levels of motorcycle teams and racing events. We also tag along with Lucas Oil events, incorporating MAVTV efforts with everything that Lucas Oil participates in. Our own Lucas Oil production studio offers content for seven different networks, including CBS Sports, Fuel TV, Speed and NBC Sports. We are making some of the content produced by the studio exclusive to MAVTV.
Have you seen a shift in demo since the rebranding? What's your programming strategy now?
Since rebranding the network as "American Real," we have been diversifying the programing mix to expand beyond the predominantly male audience. We are still going after the middle-class working American families. However, our audience base has shifted from the nearly all-male 18-34 to a 55%-male/45%-female 29-45 base. We are targeting families with active lifestyles. We offer classic and modern-day movies, as well as lifestyle shows and travel documentaries. We are looking at our options now as we get more viewers. We might even venture in scripted series. But that's 2 – 3 years down the road.
How are you doing on the revenue side?
We are still in the investment stage so we are not wherewe want to be. The good news is we are trending very well. On the advertising front, we are seeing a broader selection of advertisers. Our advertising rates have quadrupled since the rebranding. Most of the ads are gender-neutral ads.