LEGO Comes to Life on Cartoon Network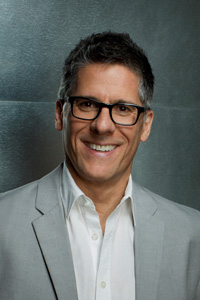 Cartoon Network's Rob Sorcher
Cartoon Network and The LEGO Group recently announced a partnership to create "Mixels," a new family entertainment franchise combining animated shorts, digital gaming and LEGO toys. Launching in 2014, Mixels will feature small creatures that combine with one another to create new storylines. Kids will be able to interact with the content and form new characters as they would with LEGO blocks themselves. We spoke with Cartoon Network's chief content officer Rob Sorcher about the creative process for the initiative, the net's foray into digital gaming and the longtime love affair between animators and LEGO.
How is this collaboration different from previous franchises? Is it the fact that you're collaborating with a brand from the ground up?
Definitely. It's different in a couple of ways. We've brought together product designers, storytellers, animators and designers, and the process of the creation itself is connected at the head end. It gets developed fundamentally in a different way, but there is a shared set of values across all platforms. Then everybody knows what they're doing and can take it from there and do what they do best. But you've started connected, and you get through some of the tougher decision points at the head end. That is different than a traditional content development process. The first one of these represents a direction that we are taking with Cartoon Network Studios. And that has required some changes in the way we do business.
What are some of those changes? How are they challenging?
Because creating in this way cuts across so many different functionalities, the first thing is timing. You can't do this if anybody is too far ahead in their plan. This came about because we actually got on a plane to LEGO headquarters in Denmark. The second is the management of that development process as it goes along, and the continual reorienting that you need to do based on what the other groups or partners are doing. Your storyline may change based on what somebody's doing in the game, the toy shifts based on what's going on in the storytelling. So everything is kind of happening in a tandem, yet you cannot stop people from proceeding forward in their own way. It's a balancing act—that's a bit of a learned skill.
Your responsibilities were recently expanded to include oversight of gaming. Was that a result of this new direction at Cartoon Network Studios?
No, but I think it's representative of a piece of the future that we're looking at. We're making a shift to truly living and acting as a multiplatform company. And these types of projects are the beginnings of that shift. You're going to see several more to follow that are different but embody the same sorts of values.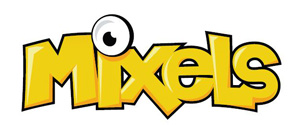 How will the animated content created by Cartoon Network Studios interact with the gaming aspect?
Even though there's not a full television series, the animators and the storytellers working on this concept—which will initially be shown in shorter form—are capable and experienced with full longer format series. People making the game have to create a different world; they have a different set of technical and play value hurdles, as does the toy. We don't want to apply a top-down mentality to this. Instead, creative groups are driving this process. And there's room for movement and growth and change as it goes on. As long as there are things underlying that link all this together, kids will totally get that. Each one will fuel the other, but they don't need to be mandated by the same set of rules.
LEGO seems like a natural fit for Cartoon Network.
There is a real connection between animators and LEGO. That's kind of a known thing. There is a powerful love of the brand among almost every animator. My guess is that, particularly for guys, LEGO is the first socially acceptable creative outlet that they have. It allows them to really create their own worlds. The application of that in their childhood I think stays with them. It was very easy to get people aboard [this project] and sharing and connecting back and forth. The people that design and build at LEGO are very similar to animators who make and create our shows here.
When you make these short films, will they be on linear TV and also online? And will they be available to everyone or will people have to authenticate?
Well in the general sense, there will be linear content on the network and there will be exclusive content within the app. There is also a website—there'll be mixels.com—and of course LEGO will have a global toy launch. But they'll be focused more on the expression of the characters in the world in the brick form and we'll be focused on the same, but in an animated or game-like form. So you'll see it everywhere and [be able to go] from one to the other. After that, we make decisions on where it goes from there.