Just Released: Cablefax Diversity List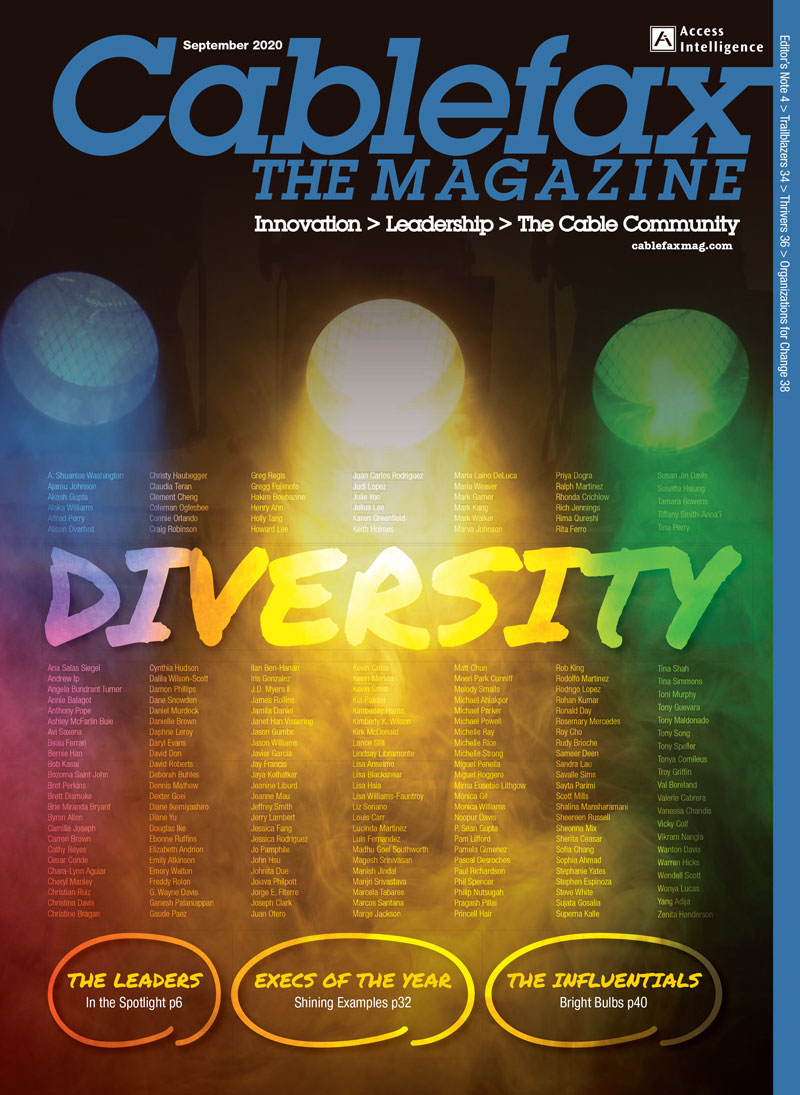 Congratulations to the Cablefax Diversity Honorees!
This year more than ever, Cablefax is proud to continue our longstanding recognition of the top multi-ethnic industry executives, based on their accomplishments and influence — as well as their commitment to ensuring that other executives of color receive the same opportunities to grow and flourish.
Inside, we elevate those minorities who are creating change, driving innovation and creativity in cable. We rank the top 100 execs, but also recognize the contributions of many others.
Cablefax has produced this magazine for over 10 years, and we have changed with it. In this issue, Cablefax unveils some new distinctions, including LGBTQ+ Exec of the Year, D&I Mentor of the Year, Thrivers Under 30, Trailblazers and Diversity Organization honors.
Enjoy the digital issue here and also read & share individual profiles here.