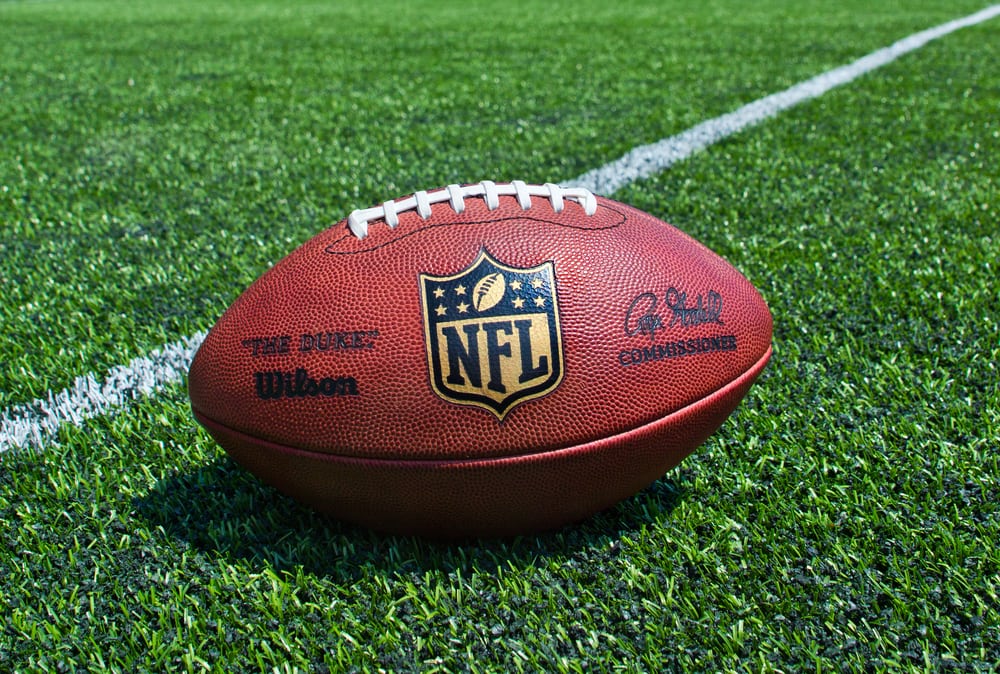 Like the melodramatists on your Twitter feed, the NFL is ready to put 2017 in the rear-view mirror. Hit hard by ratings declines, backlash from player protests and a brutal spate of high-profile injuries, this year has turned into the toughest season in recent memory for Commissioner Roger Goodell and the owners.
Still, even in a down year, it's pretty good to be the NFL. The league on Monday reminded us just how much influence it wields, signing a $2.5bln (according to SportsBusiness Daily) extension of its deal with Verizon for mobile streaming rights. That breaks down to $500mln dollars per year and a 100% increase from the parties' 2014 pact.
The value of the deal is particularly eye-popping given that Verizon actually made a major concession in the form of surrendering exclusivity. Under the prior agreement, only Verizon customers were able to stream the majority of NFL games on their mobile devices.
It had previously been reported that Verizon retaining network exclusivity was a non-starter for the league. By making its live games and VOD content available to T-Mobile, AT&T and Sprint customers, the NFL tightens its already firm grip on the attention of American sports fans.
Goodell and Verizon CEO Lowell McAdam appeared on CNBC's "Squawk Box" to discuss the deal. Before asking either guest a question, host Joe Kernen pointed out the loss of exclusivity for Verizon.
"I'm trying to figure out if this is good for you, Lowell, or not."
Like the past deal, Verizon is simulcasting the same games that are also available on broadcast or cable. It's another example of the NFL's success slicing and dicing its content to maximize revenue. The payoff for Verizon comes in establishing a foundation for its recently formed Oath content group. Instead of its customers watching games only via the NFL Mobile app, everyone will be able to stream via Yahoo! Sports and the go90 platform.
It's a move that instantly boosts the value of advertising on Oath properties and establishes them as destinations for sports fans. Expect an exponential increase in traffic on the go90 platform, which has never quite gained a foothold in the video market.
The takeaway from all of this, however, is that the market for sports media rights remains strong. I'll admit it: I was among the doubters after ESPN and Turner forked over $24bln each for nine years of NBA basketball. I figured there was no way programmers could afford to up the ante from there given subscriber losses and the splintering pay-TV ecosystem.
Just this past Friday, I asked PwC's Mike Keenan how he could be so sure that media rights fees would continue to increase. Keenan, a former NFL exec and Browns pres, now leads the firm's sports practice.
"It's hard to forecast it, but I think the fact still remains that the value of live sports programming is as great as ever; they get the ratings, people want to see it. So, I think having more competition trying to get those eyeballs in there could lead to further growth as [current rights deals] begin to expire because of the additional competition."
With the increase of potential suitors (in the form of digital players) and the NFL's model of selling the same content to multiple partners, it's a tough case to argue. The next set of national rights deals is still a few years off, but PwC counts 25 RSN deals with NBA (10), MLB (10) and NHL (5) teams expiring in the next five years. Better get those armored trucks ready to roll out.
Happy holidays to all of our readers. Screenster will be back in January with coverage of CES! Stay tuned.