Industry Sendoff for CTAM's Cowan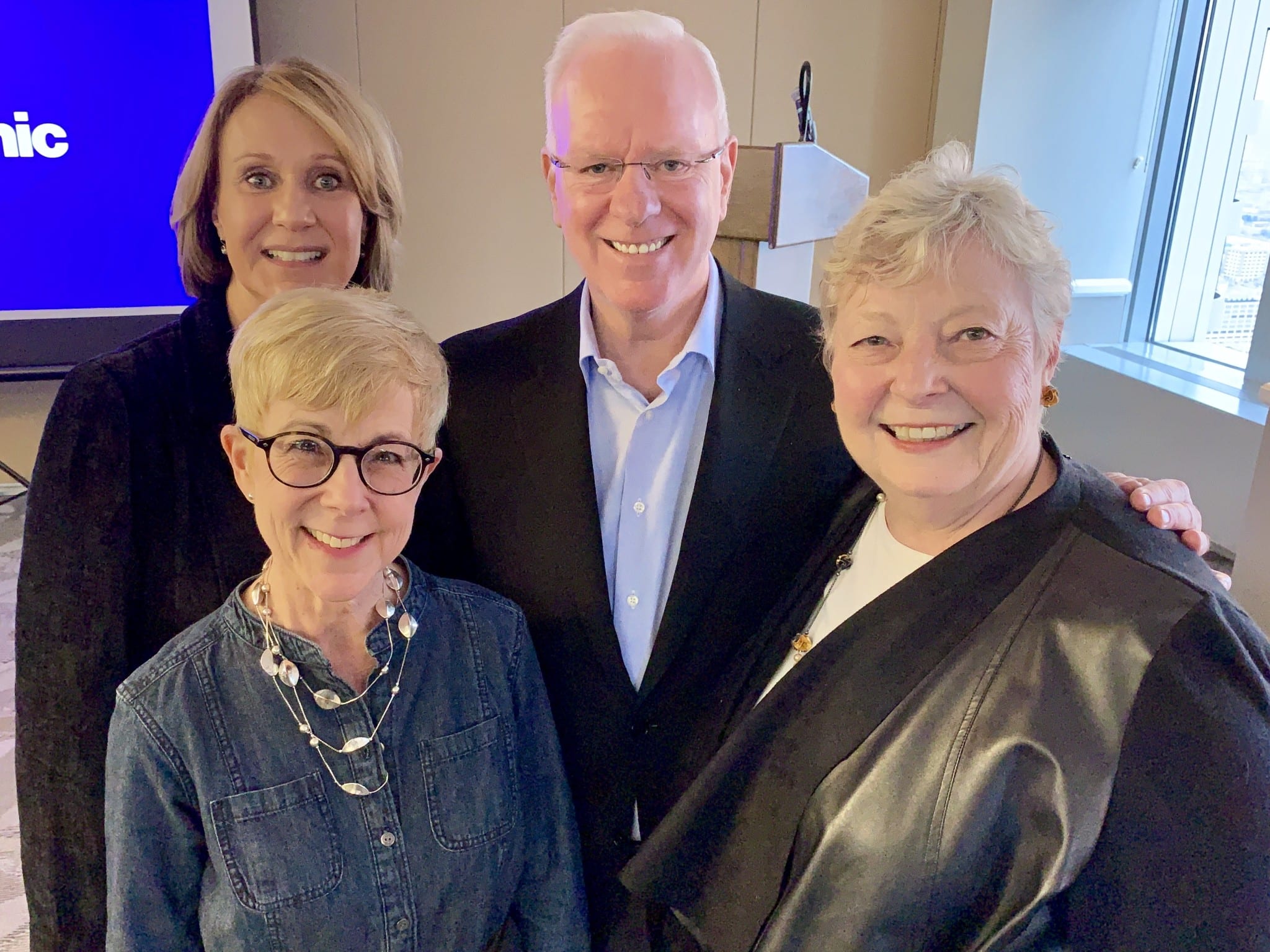 CTAM svp, chief communications officer Anne Cowan really hates surprises. That's a phrase she uttered repeatedly Wednesday night as a room full of cable friends gathered in Philly for a surprise retirement party for Cowan, who will soon exit the marketing organization where she's headed communications for the past 20 years.
Cowan may hate surprises, but she wore a permanent grin as she was greeted by colleagues, former bosses and even family that managed to sneak up to the city to surprise her. "It's kind of like being at your own funeral," she quipped. "I was completely flabbergasted by this… I still believe we provide the best experience for our customers, and there's a long life ahead for what we're able to do. I can't wait to see what the next stage is."
Current CTAM president/CEO Vicki Lins noted that one of the first things Cowan told her when she joined the marketing group was that she was getting ready to retire. "I am so happy that we were just way too busy and having way too much fun for you to get around to actually doing it until 40 months later," Lins said.
The night at Philly's Pyramid Club featured several dozen friends, including former CTAM bosses Char Beales and John Lansing, as well as video tributes to Cowan from a slew of current and former industry execs—from her former Cable Telecommunications Association boss Steve Effros to ex-Time Warner Cable chief communications officer Ellen East to NCTA  industry & association affairs svp Rob Stoddard.
There were many references to Cowan's designation several years ago by Cablefax: The Magazine as "Nicest Gal in Cable," with Cowan professing "I'm really not." Cablefax publisher Michael Grebb and former Cablefax editorial director Seth Arenstein riffed on that notion in their video clip, joking that they made a mistake by giving her the honor. "She scratched and clawed her way to the top," Grebb said, referencing a "whisper campaign" she started. "What she did to Rob Stoddard was unbelievable," Arenstein added.
Jokes aside, many in the room spoke about how Cowan guided their careers and taught them to craft an effective communications message. While she may soon be less present on the circuit, she'll still do consulting work for CTAM. "I will miss you all so much," Cowan said. "When I show up at some event, don't say 'what is she doing back? Aren't you retired?' If you could just go with the flow and smile at me, that would be nice."
It doesn't sound like that will be a problem.