Guest Op-Ed – McCain's Cable Bill Misses the Mark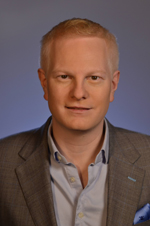 Chad Gutstein
COO, Ovation
Politicians love to advocate for a free market system, but there's nothing "free" about the cable bill Senator John McCain proposed a few weeks ago. Ever the maverick, Sen. McCain wants to require that cable companies offer their channels to consumers on an a la carte basis. While this might sound like a common sense solution to controlling the high price of multichannel TV, the reality is that retail a la carte would result in higher prices while reducing the diversity of channel choice viewers have come to love.
Sen. McCain's logic is flawed. He cites a statistic that the average consumer watches only 18 channels, but must buy a bundle with many more. Sen. McCain neglects to mention that while viewers watch an average of 18 channels per week, only about half of those channels are the same from week to week. In fact, the number of channels watched nearly doubles to 32 when looked at on a monthly basis and increases even further when looked at over an annual basis. Furthermore, not everyone in a household watches the same channels; I may love watching Ovation while my wife loves watching Bravo. On a per household basis, the average number of channels viewed per month is closer to 50. Subscribers are using the bundle they pay for because many people in the home are sampling shows on many channels each month.
Sen. McCain also assumes that in a retail a la carte world, channel pricing would remain the same. The reality is that many studies have shown prices would increase significantly. A Booz Allen Hamilton study estimates that channels would set their prices at $4-5 per month if sold a la carte. That means the average household could easily see monthly bills in the $250 range.
Compare that to the average monthly video subscription, which costs $75 for access to an average of 135 networks; that's a $0.55 monthly average cost per channel, or approximately $1.50 monthly per channel viewed, per household.
In an a la carte world, channel prices go up, not down, and consumers will also lose out on program diversity. While you might be willing to pay more for the 8 or so channels you watch every week, what about all of those channels you only watch sometimes? In the a la carte scheme customers will lose access to the channels they watch occasionally or not at all. There will be no checking out a new channel someone wrote about on Facebook or you read about somewhere unless you add it to your a la carte subscription. Could a network like AMC go from virtually unknown to one of TV's most popular channels if consumers couldn't simply tune in to try "Mad Men" or "The Walking Dead?"
Hilary Shelton, Director of the NAACP's Washington bureau, said it well when she commented that the a la carte bill would "kill diversity." And NCTA's Michael Powell added that some of the less popular but "culturally significant and diverse channels" might not survive the transition to a la carte pricing and would be lost to their viewers. As the COO of Ovation, America's only arts network, I wholeheartedly agree.
If Senator McCain really wants to address the cost of cable to consumers, he should look at three other areas that are driving costs up dramatically: wholesale bundling, the outdated retransmission consent rules and the out-of-control prices of sports programming rights.
Wholesale bundling has been the bane of independent programmers like Ovation for some time. Not being part of a major media conglomerate, we lack the leverage required in today's market to secure and maintain carriage on some cable systems. If you want to move towards a free market, increase competition and lower prices, get rid of wholesale bundling and make the big company's networks do what Ovation does: Earn it's carriage through performance, not business leverage.
The aging Cable Act of 1992 is another culprit. The need for reform of the retransmission consent rules enforced within the Act has been cited by many in the cable industry, as well as former FCC Chairman Julius Genachowski and FCC Commissioner Ajit Pai. While the Cable Act had its successful impact, it also resulted in the consolidation we see today on both the distribution and programming side of the TV market. The goal of reform is to create a level playing field and increase competition, both of which can only take hold if Congress resets the regulations that control the business-to-business side of the TV market.
But the most pressing issue directly affecting the cost of cable services is the massive increase in sports programming rights. Due to anti-trust exemptions that allow billionaire, competing team owners to negotiate rights as a cartel, the cost of sports is completely disproportionate to other programming services and distributors are now adding surcharges to recoup some of the expense. Earlier this year, Cablevision, DIRECTV and Verizon notified customers that they were tacking on a special "sports programming surcharge" to cover the cost of regional sports networks. Even DIRECTV's Mike White acknowledged that the sports business model is "broken."
I would urge Senator McCain and his a la carte supporters to look beyond what seems like an obvious solution. There's more than meets the eye when it comes to controlling costs. If Congress focuses on the issues facing independent networks, we might achieve real change that could save consumers money by promoting "more free" market competition—without sacrificing a diversity of choice.