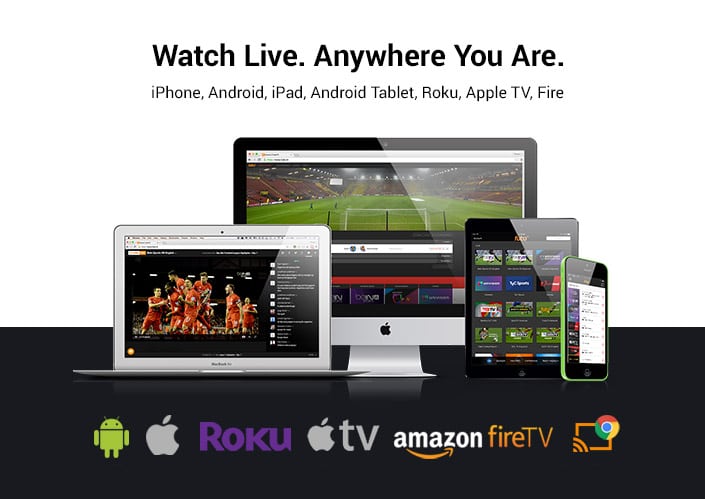 Sports-focused virtual MVPD fuboTV has reached the milestone of 70,000 subscribers, the service reported this week. As of June 30 it has a total of 71,170 subs, with the addition of 23,778 in just the second quarter of 2016 alone. That's a 50% increase compared to Q1 2016, and a quadruple increase year over year.
To what does fuboTV attribute this massive growth? Soccer is one of the service's key properties. Through live channels it gives access to live matches from La Liga, Serie A, MLS, Liga MX, Ligue 1, Primeira Liga and the Brazilian Serie A, and there are other tournaments like the Copa America and Copa America Centenario. The latter wrapped up late last month and garnered strong ratings for FS1, whose coverage of Chile's win over Argentina in the final delivered 2,979,000 viewers to the network: the most-watched men's soccer match ever on FS1 or Fox broadcast that didn't include the US National Team.
But the tourney wasn't the only factor. "Copa America was certainly a driver in the second quarter, however not the sole contributor," fuboTV co-founder and CMO Alberto Horihuela told us. "We saw a great deal of interest around other non-soccer programming such as the Giro d'Italia and MotoGP. We are effective by continuing to maximize the visibility and marketing opportunities for our broadcast programming partners."
The service offers more than two dozen live channels. Earlier this year, it added Univision Communications, Pivot, Revolt and beIN Sports to the lineup. Any plans to adding additional entertainment channels? "Indeed, we are in the process of discussing potential opportunities with major media companies, expanding both the sport programming and entertainment offerings," Horihuela said. "Clearly there is a sizable growth opportunity in the live, OTT pay television space." For more on the service's growth strategy, check out a recent Q&A with fuboTV CEO David Gandler.