Fox Sports South Execs on Studio Upgrades, Remaining Competitive in RSN Business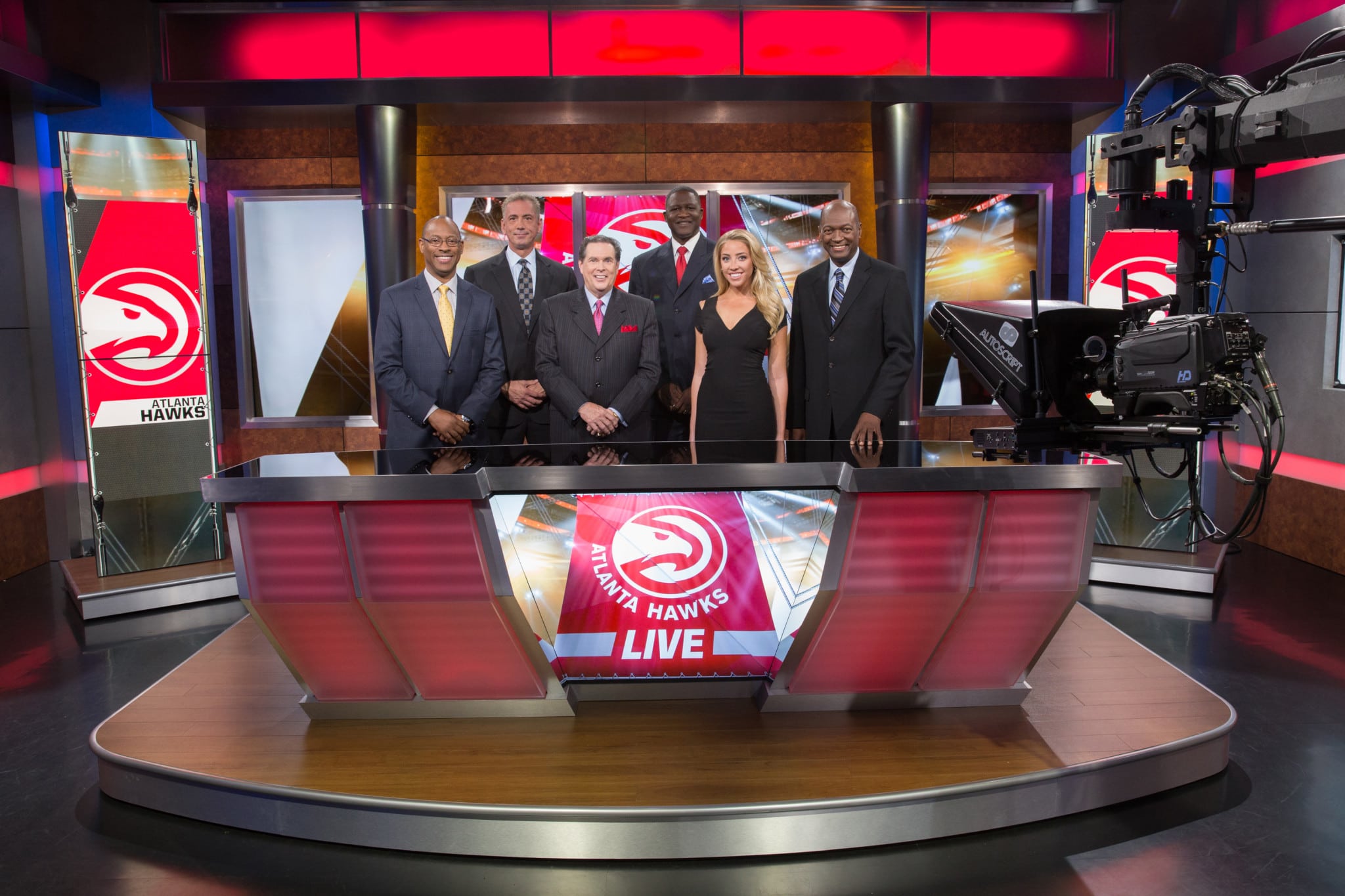 Atlanta-based Fox Sports South recently opened its new production studio with advanced, updated technology and a design consistent with motifs present in the studios at the national network level. We spoke with Fox Sports South svp and gm Jeff Genthner on what this means for the RSN and Fox Sports Media Group evp and creative director Gary Hartley about his vision for the studio.
Genthner on the significance of the upgrades: We truly believe that the consumer does not discriminate between the production quality of a national network or a regional network. They want to watch the best possible production that's out there. You don't give MSG a pass because it's not a national network and therefore you'll accept a lesser quality Knicks game than if it happened to be on TNT or ESPN… Technology and production quality improves and changes in very short windows and we felt this was the time to make that investment.
Hartley on the studio's design: If you look at the national studios, they have an aesthetic to them that's very identifiable. It's kind of a modern motif but it also has touches of organic texture, and the reason for that is … to create a sense of place. You want the viewer to feel that they have an attachment to you and I think the use of organic textures helps do that.
In the case of South, they were very clear about wanting to have a national feel from the get go, but they also wanted a lot of utility in the set. So a lot of shooting angles, a lot of places to put talent… which would not only give a sense of a bigger studio but also provide sponsors a place to organically connect with the content. So in those places we wrapped them in monitoring and set signage and the monitoring behind the desk is easily swappable so they can go from team to team…It's the first [studio] that from top to bottom, on a 1-to-1 basis, related directly to what we're doing on the national sets. [Genthner] was much more aggressive about that than any other region thus far.
Hartley on the major upgrades: There's a lot more monitoring going on, which encourages a lot of flexibility. We encouraged them to install a Vizrt workflow, which allows them to elegantly switch between different graphics on screens. We also encouraged them to get into a content pilot workflow, which allows producers to have a lot more control over what goes where.
Genthner on remaining competitive in the RSN business:  We looked at the fact that we have multiple customers. MVPDs are absolutely customers, but so are sponsors. And sponsors want to be associated with a network-quality telecast. Viewers are our customers, because obviously they drive ratings and create public opinion about the quality of our networks. And frankly, if you're a regional sports network, teams are you customer. Because when your contracts come up for renewal, you can no longer, as you've seen in the industry recently, [assume] that you'll just automatically renew your team rights deals. And teams want to have their games produced and distributed in the best possible manner. So a lot of contracts between RSNs and teams in fact will state we want certain levels of production quality. There are lots of customers being served by this investment beyond MVPDs.
Genthner on distribution: There are distribution challenges that caused big problems in Houston, there are distribution challenges that the Dodgers have… Running a regional sports network and assuming you'll get distribution is much more difficult than just thinking if I put it on every cable operator and satellite provider and phone company will carry it.
So our philosophy is, have a large portfolio of rights that you present in a network-quality manner and if you look at the pricing of the Fox RSNs versus other RSNs or national sports networks, we're very reasonably priced and yet provide network-quality production. The Atlanta-based region is not only the largest in the Fox family but also in the country; fortunately Fox Sports felt this was the right time to make this investment.