Fox Networks' Michael Cooper on Diversity in Cable
In recognition and celebration of the diversity within the cable industry, we will be highlighting some of CableFAX's 2012 Most Influential Minorities and their responses to a series of questions on mentoring, job skills and diversity. For the CableFAX 2012 Diversity issue in its entirety go here.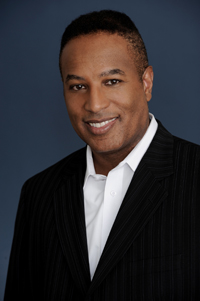 Michael Cooper
VP, Affiliate Marketing and Ad Sales
Fox Networks
Tell us at least one true story of a mentor (or mentors) who gave you advice you still use to this day.
A mentor once told me to: 'Invest in people and strive to learn something from everyone…' In other words, everyone has something to say. If you are receptive, you'll always find an array of ideas, perspectives, opportunities and solutions.
In this tough economy, it's difficult for college grads to get their first big break. What advice do you have for young people trying to break into the cable industry?
As the industry rapidly evolves, strive to hit the ground running by providing insight into areas that are commanding attention. For example, invest time in truly understanding the latest technologies, social media and OTT trends, as well as consumer video consumption patterns. Also, network and seek informational interviews to learn as much as you can about the industry. Lastly, strive to possess a strong level of self-awareness. That is, know your strengths and weaknesses and continuously pursue personal growth opportunities.
Diversity is important to cable's bottom line because …
The world is already smaller and more diverse. Technological improvements are increasing the rate of information exchange, and cultural influences are flourishing—both domestically and internationally. Traditional appetites for legacy programming and entertainment options have given way to a desire for customization and curation. This has led to increased targeting, segmentation and the development of alternative programming options for a growing and diverse customer base. To attract and keep these new customers, in the face of strong competition, it's imperative that companies know how to reach and communicate with them, as well as understand their likes and dislikes. That means incorporating a different, less traditional way of viewing things. The companies and organizations that will thrive in this new environment are the ones that can successfully embrace change. That means investing in a workforce that continuously thinks outside of the box, offers new perspectives and provides actionable insights for companies to exploit business opportunities.