Five Questions with Comcast's Multicultural Director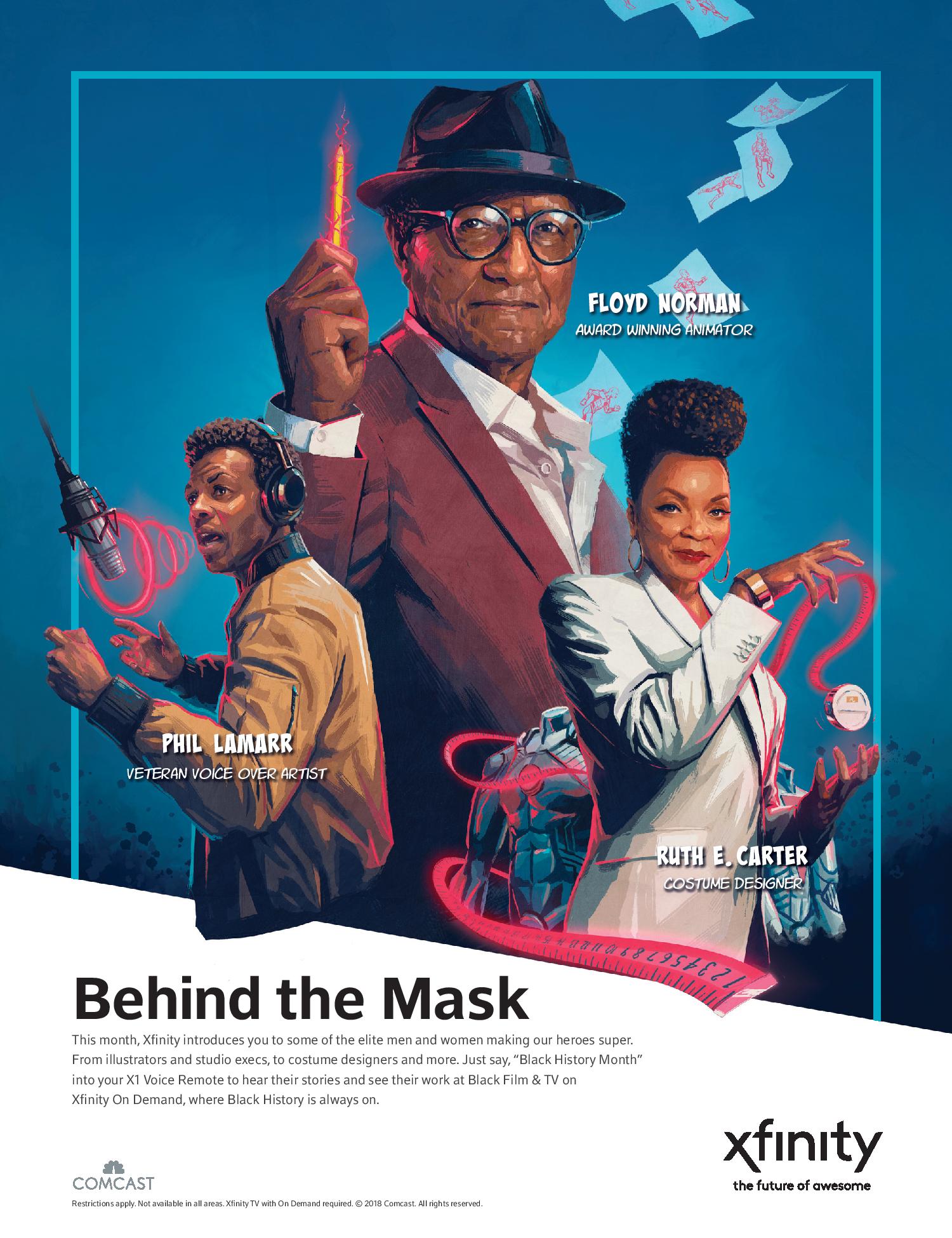 Fresh off a Black History Month campaign that included the short film "Groundbreakers: Heroes Behind the Mask," Comcast Multicultural Consumer Services exec director Keesha Boyd shares with us some of the thinking behind the initiative. The film and related advertising showcased some of the African American creatives behind beloved superheroes and animate series.
Now that there's some distance, how do you think Comcast's Black History Month campaign performed?
I'm almost speechless in terms of the amount of engagement and conversation that we got to be a part of with our customers and non-customers in terms of African Americans and sci-fi/fantasy/futurism space. Being able to continue that conversation in a way that was meaningful and to provide content to everyone that was right on time really made the campaign special. For a moment, we got to just sort of be a part of it. It was less about being a campaign and more about participating in a movement and vibe within the community. What was really special about it was being able to highlight such fantastic creators that maybe a lot of people didn't know.
Did you expect "Black Panther" to be the phenomenal event that it is? How much time went into all of this?
We definitely started thinking about it last year. Once the date was released for when Black Panther would be in theaters, we had a hunch that this would be a special time. The genius of the studio to release such a powerful film during Black History Month, we knew it was definitely going to be a moment. We reflected on what we could do that would be complementary to the moment and additive.
MVPDs have a history of curating content. But in this instance, Comcast was creating some original fare. How was that? Did it mean turning to NBCUniversal?
In this instance, we didn't partner with NBCUniversal. We actually partnered with an independent, African American filmmaker named André Wilkins. We've known him and his producing partner through our relationship with American Black Film Festival. We partnered with him to make this come alive. The idea of spotlighting these creators behind the scenes, he was actually one of them. Part of this was spotlighting his talents and abilities. This was the first time we created something for everyone to view, not just our customers. That was important for us.
As director of multicultural consumer services, we've made it through February. What are your key goals for the rest of the year?
In addition to growing our customer base, when I think about it from a content perspective, it's really about relevant and timely content offerings and experiences for our customers. I think what you'll see for the rest of this year is us tapping into more special moments the rest of the year. That includes Black Music Month in June. You'll see us stand up some really fun content and engagements. We are launching new content on the platform and will continue to work with our key partners like ABFF and Black Starz. And we're really starting to lean into historically black colleges and universities.
Right now, two of the industry's diversity support organizations are in a state of flux, with Eglon Simons retiring from NAMIC and David Porter stepping down from the Kaitz Foundation. Does that concern you at all?
I'm not concerned in the sense that change is good. Both of those organizations have been so key to driving diverse initiatives across our industry and being such great partners within the industry. There's so much support for those organizations, that in my mind it's a matter of the course of business. I expect that whomever is next is going to take them to the next level.