Failing Up – Strategies for Making Failure Your Winning Secret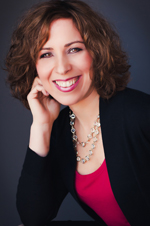 Esther Weinberg
As we're sandwiched between the Olympics and the Academy Awards, you could say winning and losing is all around us. High stakes victory and high stakes failure abound. A gold medal can change your career, just like an Oscar. But if you waltzed into the VIP room at the Oscars and said, "Hey look folks, winning is terrific, but you'll learn more from losing," they would throw you out the door.
And yet, we often learn more from failure than we do from success. Mistakes are simply part of the game of risk. Sometimes we focus so much on avoiding mistakes that we avoid taking any risk at all.
When you fail inside an organization, there is frequently a reluctance to communicate and a lack of transparency. People want you to take responsibility for your actions. And they want to know what you are going to do now to course correct.
In this age of social media, you cannot possibly hide from failure. Someone is going to write about it somewhere, so transparency is not just good business—it's the wisest course of action. However, if you become honest overnight, that won't guarantee loyalty or that people will forgive you. Rather, if you have a consistent policy of honest, transparent engagement with your clients, customers and the core audience of people you deal with day in and day out, you will find your failures could be but a blip on the screen.
Here are some strategies for communicating failure:
Write:
1. Emotions – When you mess up, heaps of emotions come along with it. Get them out on paper. No one will see your writings except for you. Jot down the emotions that are surfacing: anger, sadness, frustration, fear, etc. Acknowledge your feelings.
2. Truth – What is the truth? E.g. you screwed up, trusted the wrong people, misconstrued the situation, weren't as involved as you should have been, didn't involve your boss sooner, thought you could do it all on your own, didn't communicate enough to the right people, etc. No matter what the truth is, you have to be honest, even on paper.
3. Fiction – What story did you make up about what happened? E.g. I'll never be successful, I won't be liked, people won't trust me again, I will never get that promotion, my boss will never give me the money to correct the mistake, etc. These are the stories we make up about our failure that will seem very real to you. But they are not the truth of what happened; they are just your interpretation, which may never have actually happened.
4. Responsibility – In every situation you can take responsibility for your part. Ask yourself: What can you take responsibility for?
5. Actions – Now that you purged all your emotions and identified truth vs. fiction, what actions can you now take?
Your next steps:
· With whom is it safe to communicate with and discuss the failure? You will need input from others—people you can trust.
· Start writing your talking points. Answer the following questions:
o What happened? – Now you can honestly answer this question, without your emotions clouding you. Make sure you also ask yourself the question, "Why should we care?" It's important to make sure your talking points relate to your audience.
o What actions did you take? – What was the mistake? – You are now able to answer this question truthfully.
o What was the result? – Why did it happen? Was it really a failure? How will your audience be impacted in the short and long term?
o What did you learn? – What has now changed because of the failure?
o What are you going to do about it? E.g. Were new policies put in place, people moved around, new systems developed?
Once you have drafted your talking points, consider which audiences to whom you need to deliver your message. Who is first on your list? What key point is important for them to know?
There are big benefits to communicating well—with your audience, taking responsibility and saving your customers from leaving and increasing your revenue. When Domino's Pizza acknowledged in an ad campaign that people thought their pizza "sucked," US sales grew 14% over the previous year, breaking company records.
Domino's didn't share everything they were doing wrong. They embraced accountability, improved quality, set up a social media site for customers to upload photos of the company food and offered money back guarantees.
When communicating, you can't be transparent about everything, especially when dealing with risk-averse executives. But still, find out what risks and failures are palatable at your company. Then you have "risk boundaries." This way people know where to tread. And they aren't wandering around aimlessly. It makes it easier for you to communicate—and to turn failure into opportunity.
(Esther Weinberg is a leadership expert and a cable veteran with a 20-year track record in the industry. She creates breakthrough strategies for such companies as ESPN, Microsoft, Scripps Networks, NBCUniversal, Turner Broadcasting Systems, Inc., Motorola, Warner Bros, Disney ABC Television Group and MTV Networks, among others. She is a contributing source for the leadership book "Breaking Through" by acclaimed author Barbara Stanny and her latest book, "Leadership Hollywood Style" will be out later this year. Esther is a Board Member of NAMIC-Southern California, a member of Women in Cable Telecommunications and the Cable and Telecommunications Human Resources Association.)