Ensuring Your Internship Programs Comply With Labor laws – 8 Considerations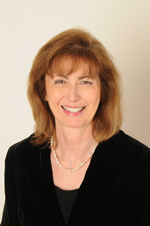 Mary M. Collins
Internships have been viewed as a win-win proposition. They give people new to an industry a real understanding of how the business works, some hands-on experience, and very valuable contacts. The business gets another pair of hands and a potential candidate for future employment.
However, recent lawsuits by interns from Madison Square Garden and the movie
The Black Swan
, to name two recent media examples, have focused the spotlight on cases in which unpaid internships can run afoul of wage-and-hour laws.
Because this is such an important topic, MFM asked legal experts Russell Jones and Sara Partin with the labor and employment practice of Kilpatrick Townsend & Stockton LLP to provide an article on the topic for the November-December issue of our member magazine, The Financial Manager. They explained that the federal Fair Labor Standards Act (FLSA) act takes a broad view of employment, defining employees as any individuals "suffered or permitted" to work by an employer. In order to distinguish between an unpaid intern and an individual who would be deemed an employee, they recommended the following guidelines for internship, particularly unpaid internship, programs:
Benefit the Interns —
The FLSA provides an exception to paying trainees and interns that is predicated on providing educational and other intangible benefits to the intern in lieu of traditional monetary compensation. Rather than asking interns to perform entry-level clerical and administrative tasks, offer experiences that might be beneficial to those new to the field. Cable industry interns might participate in management meetings, production meetings or other events.
Focus on Education —
Unpaid internships must be "similar to training which would be given in an educational environment," to pass legal muster. Perhaps the best solution for meeting this educational requirement is to ensure that interns will receive college credit for their time in your office. If that's not possible, the experts recommend structuring an internship like college-course work, including a syllabus and subject-matter units. While a final exam isn't necessary, the attorneys recommend requiring interns to complete assignments that involve skills broader than the company's business, such as practice memos, spreadsheets or presentations; this will help avoid the argument that these assignments merely benefited the company.
Provide Oversight —
"Interns working without direct supervision have been deemed too autonomous to be considered true trainees," say the legal experts. They recommend assigning an intern program coordinator or creating a formal mentor system. Another good idea is providing formal job shadowing opportunities.
Don't Displace Workers —
The natural impulse is to look to use interns in understaffed areas or to cover short-term needs. Jones and Partin warn, "Engaging an intern temporarily to cover for a regular employee runs afoul of criteria set forth by the DOL: It displaces other employees and requires the intern to perform work that is advantageous to the business."
Limit the Duration —
Employment laws do not allow employers to use an unpaid internship as a probationary or introductory period to regular employment. While academic and summer internships are typically offered to students still in school, graduate internships need to have a set period of time such as a typical semester. If you decide to hire an intern, it needs to be for a position with job duties that are clearly different from the internship.
Set Expectations —
The attorneys also say it's important to make it clear to an intern at the outset—and in writing—that the internship is for training purposes only and that the intern will not be entitled to wages or a permanent position at the conclusion of the internship.
Proceed with Caution –
Despite focusing their article on unpaid internships, the experts write that the best way to avoid a lawsuit is to structure them as paid internships, especially if the duties are going to benefit the business in a way that would otherwise be addressed by hiring a part-time worker.
Consult with Your Attorneys
– These recommendations are not intended to serve as legal counsel. If you have an unpaid internship program or are planning to establish one it is essential that you work with legal counsel that is familiar with labor laws and your business.
It's easy to consider acquiring some unpaid manpower to address an immediate need. We've even kicked the idea around here. But as
Russell Jones and Sara Partin point out, spending some time and money on properly structuring an internship will far outweigh the costs of a potential class action lawsuit.
(Mary M. Collins is president and CEO of the Media Financial Management Association and its BCCA subsidiary. She can be reached at mary.collins@mediafinance.org.)