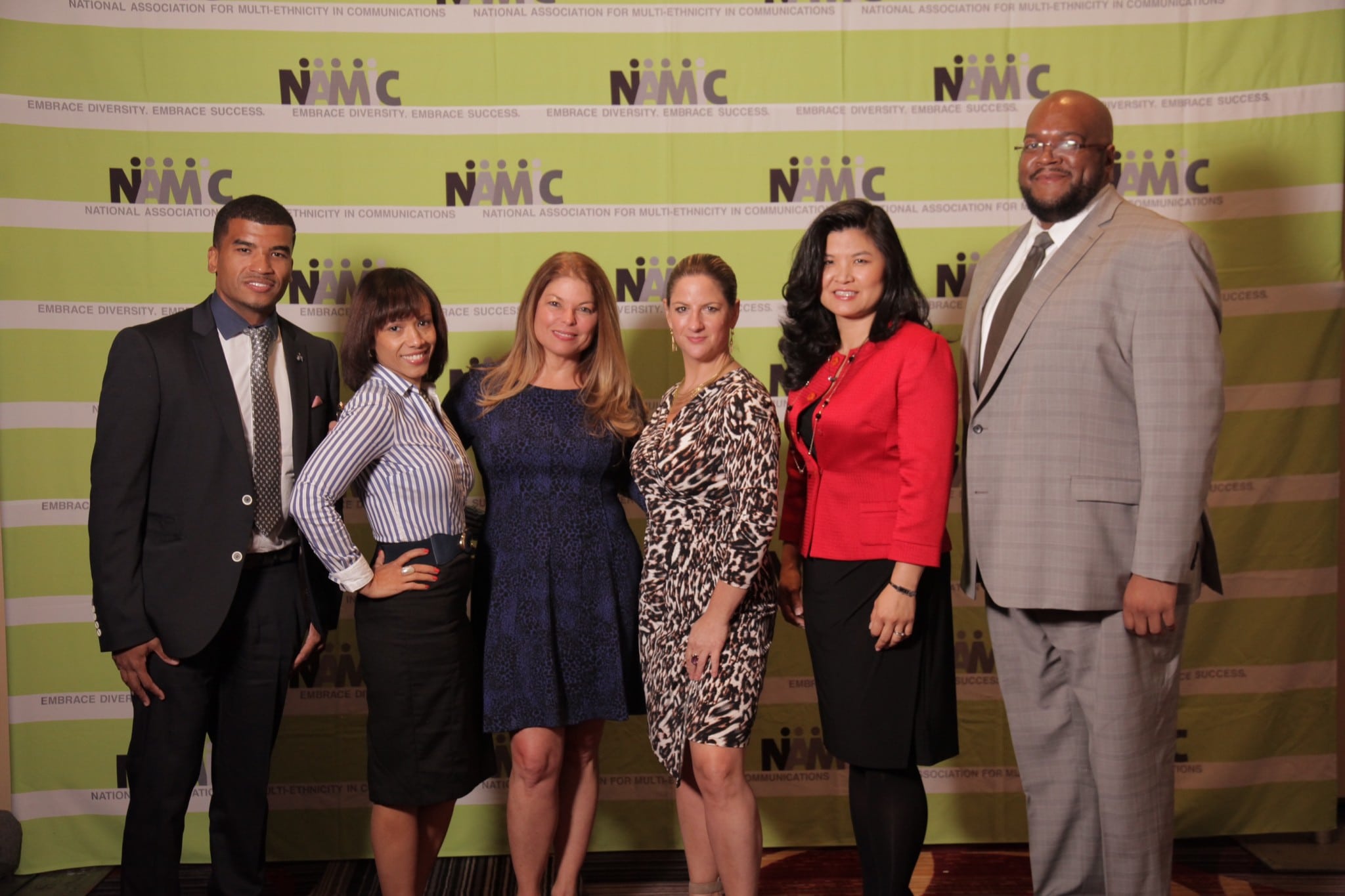 So what makes a top-notch multicultural marketing campaign? That was the topic of last week's panel at the 2014 Excellence in Multicultural Marketing Awards (the EMMAs) luncheon during the NAMIC Conference in NYC. Strategy, tips and outlooks for the future were articulated by several of this year's judges.
The submissions this year were impressive. Matthew Barnhill, evp, market research, BET Networks, found himself "surprised by the breadth and depth of entries," while Adriana Waterston, svp, marketing and business development, Horowitz Associates was impressed by the companies' use of social and digital, with some being a lot "edgier and more bold" than previous years. Emory Walton, vp, distribution, A+E Networks said campaigns stood out that were able to successfully balance high returns with a high level of creativity.
Companies are showing a high level of commitment to multicultural marketing—even beyond our industry—and are now taking it to the next level, according to Lucia Rodriguez, sr. dir, multicultural marketing, Comcast Cable. "You can see that from the entries," she said. Barnhill said it's helpful for the judges to understand the set up and goals for that particular piece of creative, and Marisol Martinez, sr. dir, marketing, TWC agreed, adding that a winning entry requires a clear outline of the problem being solved, how the story played out and also the metrics behind its success.
On strategy for a successful campaign, Waterston stressed that it's important to align your multicultural strategy with the general market strategy so that the brand remains consistent. Strong research is also a key component. "You can't do good multicultural marketing without good multicultural research," she said. "It's like baking without butter." She encouraged marketers to invest in research and to "remember that communities change." For Martinez, with a good campaign "everything has to start from true consumer insights." Barnhill concurred, adding that you need insights to "establish cultural relevancy and relatability" to the consumer.
For the full list of winners, check out the Cablefax Most Influential Minorities issue.