Effros: Missing the (Ratings) Point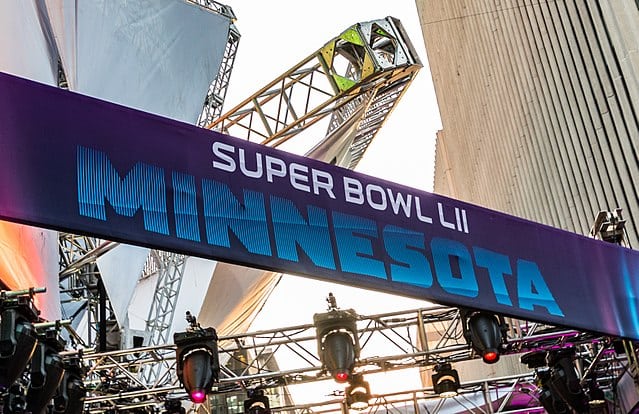 Now that was one heck of a Super Bowl game! Whether you liked the ending or not, you have to admit the game was good entertainment, and certainly kept your attention! I'll leave any comments about Chris Collingsworth's strange analysis of what a "football move" is or isn't for another time, but I can't help but marvel at all the stories about how the viewership of this game, which was "down" 7% from last year's game, shows that live sports is no longer going to be a dominant part of television fare. Yes it will be, for many years to come.
First, let's do the numbers. 103.4 million folks watched the game. That's 103.4 million people all watching their television sets for a significant amount of time during a three hour period on a Sunday night. That's a damn impressive number. So impressive, in fact, that there are only nine other programs that had higher numbers in the era of measuring television viewing. Eight of those other massive audience aggregations were also Super Bowl games, the largest being the 2015 battle between the Patriots and Seattle when 114.4 million tuned in.
Interestingly, the only non-football "top 10" audience in television history was way back in February of 1983…yes, you read that right, 1983, the finale of the series MASH. Also, as Sports Illustrated has pointed out, the percentage difference between the highest rated Super Bowl games and the highest rated prime time television shows over the past ten years has been on an almost constant rise, with the last two Super Bowls being over 600% higher than the highest rated shows.
Naturally you can interpret that lots of different ways. The most obvious is that the entertainment show ratings are going down, as we all know. Lots of new competition. And yes, it's true, the Super Bowl rating went down too. But we are in an era of incredible choice. Dilution is inevitable. So what's the significance of all this?
Well, from my point of view there are some other numbers that have to be considered. The most important is ad revenue. Remember, after all, that this game is a business, and delivering the show is as well. Ad revenue has essentially always gone up. It was $370 million last year, and $419 million this time around. So while the total audience "rating" may have been down, the revenue was up. Why? Because it's almost impossible these days to get that large an audience in one place at one time, and I'm not even including the several million who watched in other ways, such as OTT.
The bottom line here is that while we are likely, from now on, to hear about big sports events like the Super Bowl and "awards" events like the Oscars going down in the ratings, they are still going to be the largest mass watched events in the entertainment universe. How much is that worth? Well, for my money most of the ads, and certainly the halftime show were nothing to write home about, but so long as the entertainment value of the game is maintained, I don't think we'll have to be too concerned about the "ratings." Even more important, given that the "missing" eyeballs were likely watching other shows or playing games or engaged with social media, note that from a broadband/cable delivery point of view, they almost all were using our services, more than ever! Don't miss that primary "ratings" point.
---
Steve Effros was President of CATA for 23 years and is now an advisor and consultant to the cable industry. His views do not necessarily reflect the views of Cablefax.