Discovery's Prom Date – 27 Dresses Plus 1173 More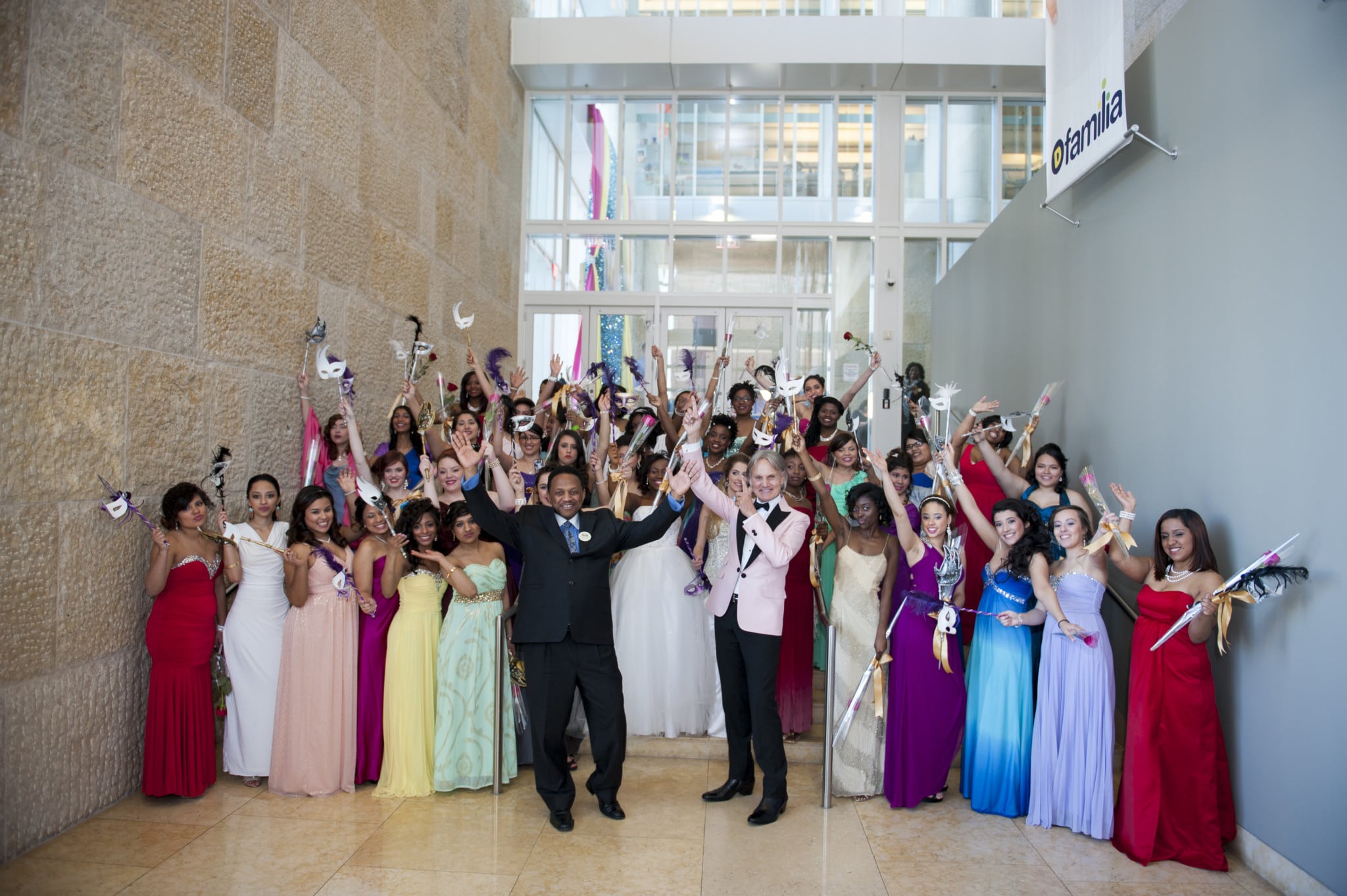 When Discovery first started collecting prom dresses in 2012 for girls at a high school near its Silver Spring, MD, headquarters, it netted several hundred generous donations, from strapless gowns to sequined numbers. Last year, Discovery teamed with WICT members to donate some 800 dresses to "Say Yes to the Prom." Now in its third year, the program exceeded 1200 dress donations and has expanded to two additional cities—Chicago and Des Moines.
"We were trying to think of where we could go. In some cases, it was where we had employees. In other cases, it was sort of the audience of TLC… Des Moines, IA. That Midwest, middle-of-the-country audience is very big and very connected to the TLC brand. We reached out to domestic distribution and said, would there be anyone who would want to partner with us, and Mediacom stepped up," explained Adria Alpert Romm, Discovery's Chief Human Resources & Global Diversity Officer. "And in Chicago, we have a significant employee population that we want to get involved. And Comcast is there and Harpo. The more the merrier."
The idea is to give a select group of girls who've worked especially hard a day of mentoring, makeovers and, of course, the oh-so-important dress. Each event hosts about 30-50 girls. While some donors send castoffs from their closets, several go out and buy brand new dresses just to give them away. Again this year, boxes of WICT dress donations came in the mail. The first "Say Yes to the Prom" event of 2014 was held last Wednesday at Discovery's headquarters, with Monte Durham, host of TLC's "Say Yes to the Dress," emceeing a fashion show with girls and their new frocks. This year, bareMinerals and JCPenney joined as sponsors, providing haircuts and makeup. The Discovery crew will join Mediacom to do it all again in Des Moines in April and will link up with Comcast, Harpo Studios and OWN for an event in Chicago in May.
Also new this year was a letter to each girl from First Lady Michelle Obama. "Experiences like this equip our next generation with the confidence and skills they need to become the smart, strong, and bold leaders that our country's future depends on," she wrote, praising the girls for their recognition and hard work. (Fun fact: for her own prom, she revealed that her mom made her dress).
As in years past, a few hundred of the dresses will be donated to DonateMyDress.org, while Discovery holds back others for future events.
Alpert Romm is hoping that the event continues to grow. "That may be [through] an MSO or an ad sales partnership with folks connected to the TLC brand and want to be connected to a philanthropic effort," she said. Just a thought, but next year the Cable Show is in Chicago. Partnership possibility? "We want to continue to do this. Maybe even make it more of an industry event eventually," she said.