Discovery Talks Employee Engagement at CTHRA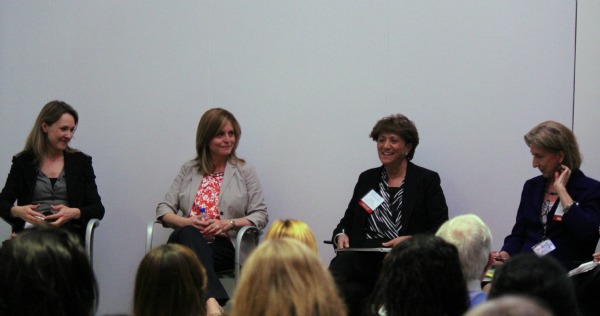 One of the key reasons Discovery Communications has been on CableFAX Magazine's Top 10 Places to Work in Cable list for years is employee engagement. The company follows a simple principle: "We recognize the wholeness of people's lives." That is according to Evelyne Steward , vp, global lifeworks & inclusion, one of several Discovery execs giving an inside look at the company during a panel at the Cable and Telecommunications Human Resources Association's annual Symposium Thurs. The event for cable HR pros was held at Discovery Communication's Silver Spring, HQ. "We don't expect people to come in at the front door and leave everything behind them," she said. Discovery seeks to ensure its employees can be successful at work, home and in their communities. In addition to engaging and educating employees on various wellness issues, Steward said the company tells employees that they own their lives and well being. The goal is to offer choices and flexibility as "we recognize one size fits one," she said.
One element of Discovery's success has been to try and anticipate employee needs. That includes having an on-site wellness center, where employees can get consultations on nutrition, parenting, fertility and many other services. There are financial benefits. On-site doctors and employee education on wellness helps lower healthcare costs vs employees visiting external healthcare facilities, according to Steward. "It's a win-win." Dr Elizabeth Sequeira, a family physician known as "Doctor Liz" to the Discovery community, leads a team of several nurse practitioners at the company's Silver Spring headquarters. She has expanded wellness clinics to Discovery's NY, Miami and Sterling, VA, offices.
During the hour-long CTHRA session, Discovery execs opened up about the incident in '10 when a gunman took three employees hostage at the headquarters. Nearly 3 years later, "we still get emotional talking about it," Steward said. When the event happened, "the whole company came together" to help each other, she said, adding that what was more important was what was done afterwards. Counselors were on hand to talk to employees, hotlines were created for affected staffers and their families, among other things, according to Michelle Russo, svp, corporate affairs & communications. "We've got a strong and deep culture… Everyone was there to take care of each other… That's how you measure employee engagement," said Wendy Lawson, Discovery's vp, learning & leadership development.