Digital, Tech Experts Form Strategic Advisory Firm Brave Ventures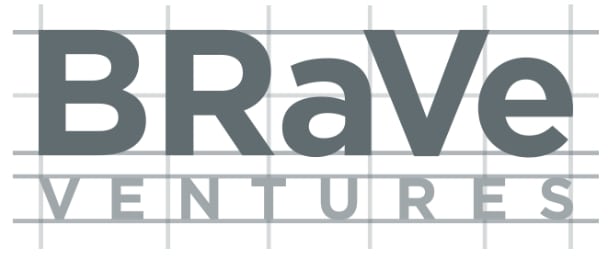 With the goal of advising executives looking to harness new technologies that change the way people consume content across screens, three industry experts in the digital technology, media marketing and investment spaces have formed Brave Ventures. The strategic consulting firm will tackle areas such as social TV, second screen viewing and transmedia experiences, monetization and executive planning, and will also advise and invest in tech startups in those spaces. We spoke with co-founders David Beck, former head of Univision's social media, and Jesse Redniss, the former SVP of Digital for USA Network about the new company. Gary Vaynerchuk, CEO of Vayner Media, is a co-founder as well.
So what did they find was lacking in the marketplace? As head of digital for USA, Redniss previously worked on creating transmedia experiences for the network. But "there was no book on how to do it," he said, so "a lot of it was trial and error." You learn a lot about the process through that, he said, in areas like executive buy-in, talent buy-in, working with producers and advertisers, and how to execute the projects across different parts of networks, such as programming, marketing, digital and social.
The industry has reached a tipping point, according to Beck, "where it's increasingly difficult for executives across all of the sectors to, quite frankly, navigate efficiently and effectively," from the way content is tracked through traditional ratings to the consolidation of social TV ratings to technology changing the way people consume content.
Brave Ventures has two sets of clients: major media companies and the brands that are looking to become content creators themselves, and also startups in the media tech marketing landscape, Beck said. "We will invest our own capital and also incubate the startups." Though the company's official launch is Tuesday, it's been up and running for a few weeks and has several clients, including "one of the top four television networks," Beck said. Since the work is something new to the market, the client has asked that its name not be revealed. But Beck says involves consumers connecting with content in a unique way.
Other current clients include Clasp.TV, which aims to change the way consumers consume and share content on multiple screens, and Canvs.TV, whose algorithm evaluates social TV sentiment beyond positive, negative and neutral categorizations, according to Redniss. The latter company has spent the last several years analyzing the social conversation around television and is working with Nielsen and Social Guide. The goal is to "really dissect the sentiment as being talked about and spread from viewers in a way that's really meaningful to the content producers as well as the advertisers who are associating themselves with the conversation around TV," Redniss said.
When is comes to working with the tech startup client side, the idea is to "invest and incubate" companies that they believe will heavily impact and transform the media space, Beck said. "For those who really believe have a chance to change the ecosystem in a meaningful way… those are the opportunities that we're also going to invest in," he said. "We would never invest money if we weren't taking an incubation-based role with that company."