Cuban on Cameo in 'Sharknado 3: Oh Hell No!'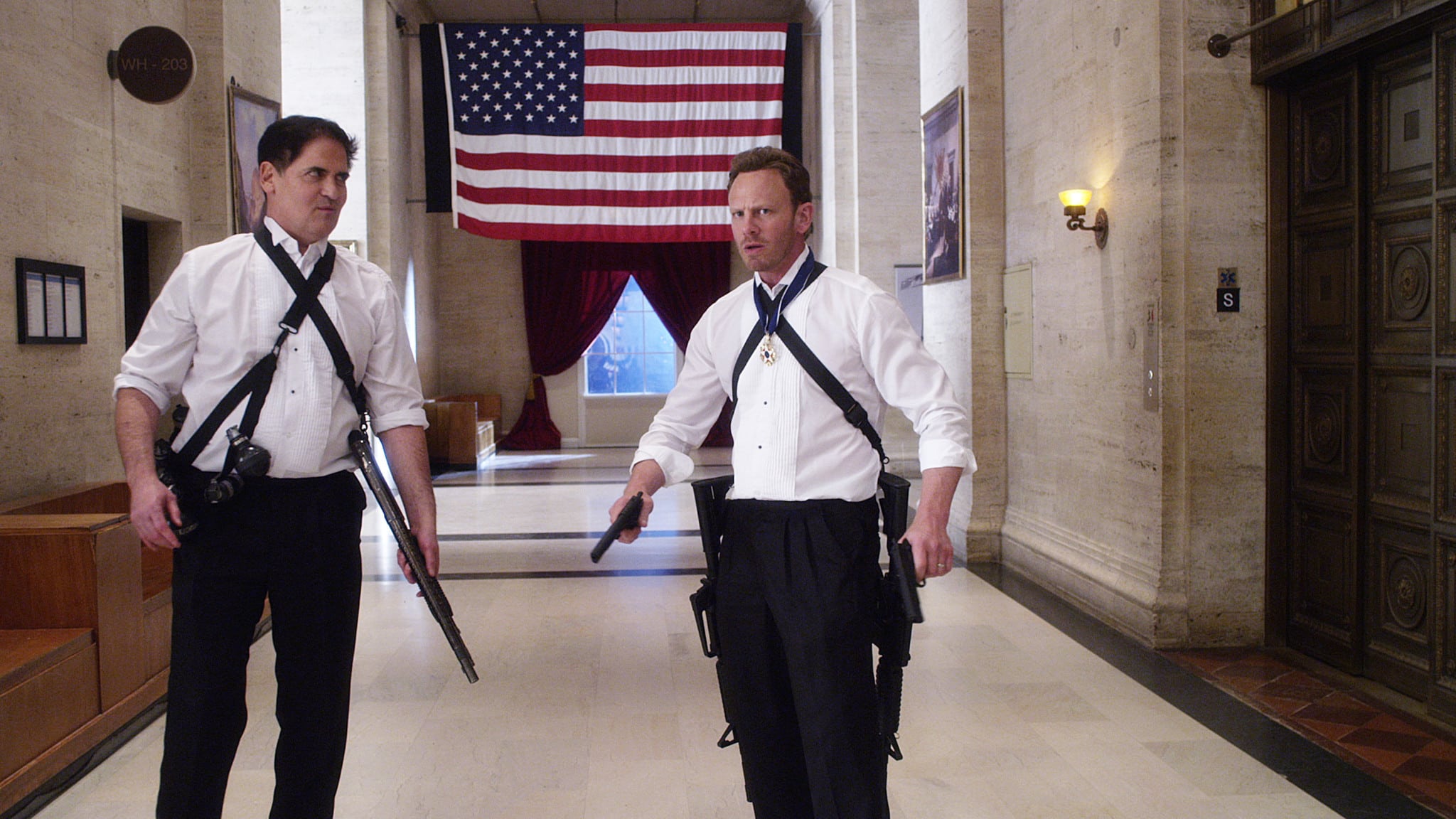 He survived the dotcom boom and bust. He's faced down the NBA and its fines. But is he ready for a Sharknado? AXS TV founder Mark Cuban goes from the "Shark Tank" to shark bait, with a role as president in Syfy's upcoming "Sharknado 3: Oh Hell No!" (premieres Wednesday at 9pm). Cuban, who has Ann Coulter as his veep in the campy flick, tells us he was more than ready for his close-up. And with Donald Trump joining the reality show best known as the GOP Primary, we had to ask if Cuban might consider making this president gig a little more permanent.
When you were approached with this, your first thought was?
Yes, yes and yes. The movies were fun. I couldn't wait.
Is this like US politics—did you get to choose your vice president?
No, but the producers couldn't have picked a better person.
In the event of a real Sharknado, what's the number one rule for survival?
A chainsaw!
Which is scarier—carriage negotiations with MVPDs or shark-infested tornadoes?
Sharknado.
The 2016 presidential race is wide open. Would you ever consider really running?
You never know!
Cuban stars alongside Ian Ziering, Tara Reid, Bo Derek and David Hasselhoff in this latest installment of the movie franchise. This time, Sharknados wreak havoc on Washington, D.C., then make their way down the Eastern Seaboard before a final confrontation in Orlando. Syfy is celebrating the flick's debut with seven original movies in its own Sharknado Week. Premieres include "Roboshark," a great white shark devours an alien space probe (premieres Saturday, 7pm), and "3 Headed Shark Attack," a mutated shark attacks a party boat (Monday, 7pm).