CTHRA Team Innovators of the Year: NBCU's HR for HR Team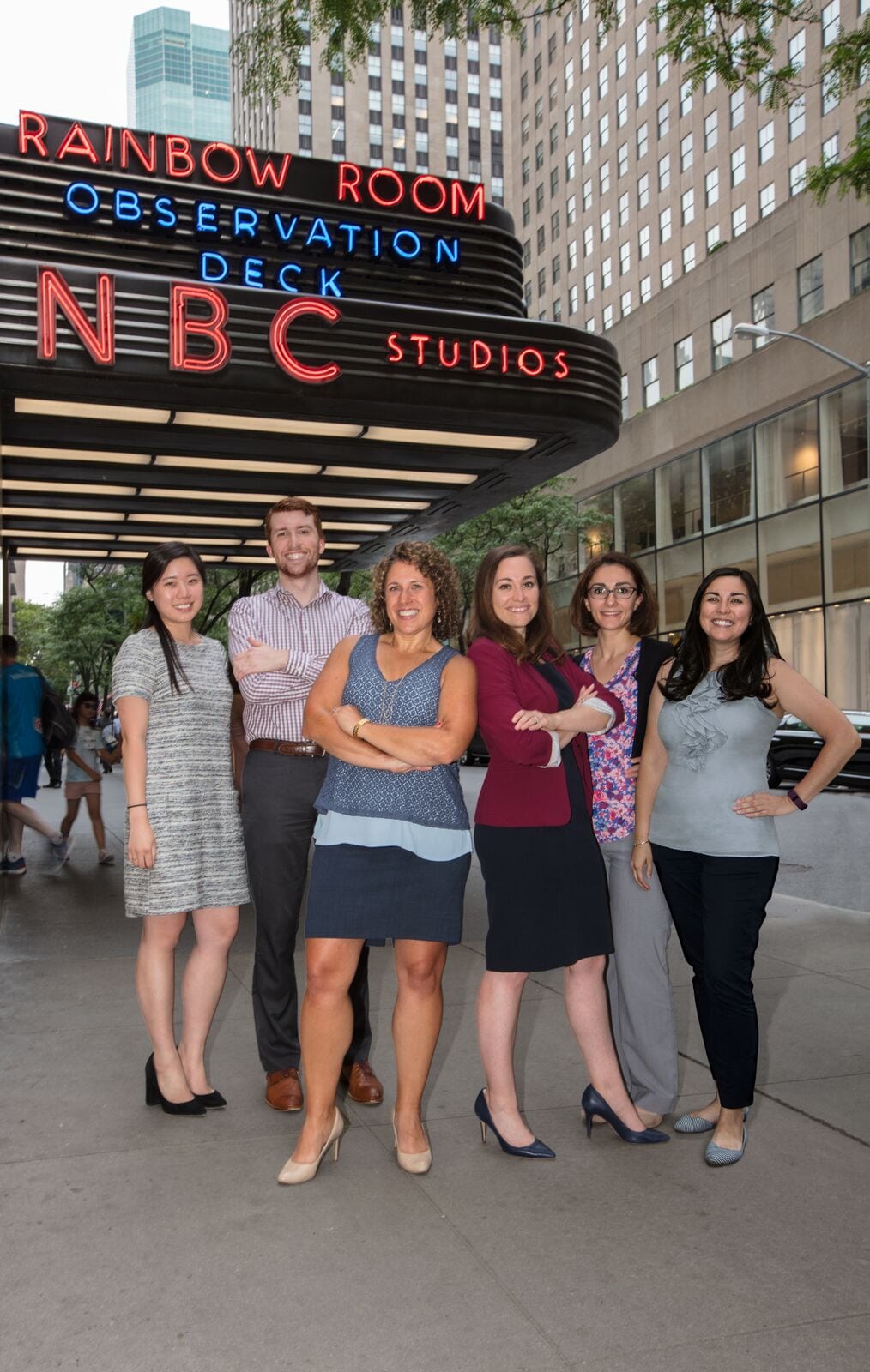 The Cable and Telecommunications Human Resources Association (CTHRA) has honored NBCUniversal's HR for HR team for their outstanding work in their field. Since 2007, CTHRA has acknowledged these individuals for going beyond their typical duties and thinking outside the box to shape their company culture and the field as a whole. Here's a deeper dive into 2017's Team Innovators of the Year.
NBCUniversal's HR for HR Team
There's no better embodiment of quality over quantity than NBCUniversal's HR for HR Team, a six-person group working to support NBCU's global HR community. Based on the East and West Coasts, Carrie Maltese, Elizabeth Michel, Analisa Cortez, Anna Arefian, Ryan Scott and Jenny Park launched two initiatives over the past year that are not only innovative, but have been particularly impactful to company culture.
With goals to build on the legacy and values of NBCU, the team developed tHRive University, a skills-based program that provides professional development for the HR community, and HR for Good, which sends NBCU's HR staff to provide training in vital skills to teams at non-profit organizations.
A quote from NBC founder David Sarnoff is featured in a book of inspirational phrases given to HR for GOOD participants, and could be a tagline for this team: "Work and live to serve others, to leave the world a little better than you found it and garner for yourself as much peace of mind as you can. This is happiness."
NBCU's first tHRive course launched in April to positive feedback. Topics covered include an introductory course for new hires, an immigration overview and an interactive look at internal investigations. The HR for Good initiative, launched in partnershp with the Taproot Foundation, has engaged at least 41 leaders from 27-plus nonprofits. The nonprofit leaders rotated through three 50-minute consultative sessions targeting critical needs including team building and employee relations, performance management, and recruiting, vetting and hiring new staff.
"For both initiatives, launching them was just the beginning—now we need to keep them relevant and keep the excitement going," said vp Maltese. "It is their passion and our desire to make an impact that keeps us motivated."
Q&A with Carrie Maltese, VP, HR for HR Team at NBCUniversal
How have you worked to integrate the legacy and values of NBCUniversal into your newest initiatives?
NBCUniversal as always put an emphasis on teamwork and creativity – two critical elements of both programs. The best part about our programs is that developing and engaging the workforce will never go out of style. The ways in which you achieve a developed and engaged workforce do change over time, but I believe the desire to give back to the community and the feeling the HR community has about being part of a "university" have long-term staying power.
What was the biggest challenge you faced in trying to launch both tHRive University and HR for Good with only six people on both coasts? What advice would you have for small teams looking to make an impact on their company culture?
For HR for GOOD, the number of people working on the event was even smaller — we had three people leading the charge. Prioritization and efficiency were key. Laying out a project plan and a 'to-do' list helped us stay on track. We also had the Taproot Foundation helping us stay focused with regular calls.
For tHRive University, I engaged the HR community for assistance. Most HR people want to help and be a part of an enterprise-wide project, so putting a team together was easy. We ended up with approximately 25 HR employees at various levels representing each of our businesses. Making this a collaborative effort increased engagement and ownership — and I honestly believe contributed to the program's immediate success.
For both initiatives, launching them was just the beginning — now we need to keep them relevant and keep the excitement going. It is their passion and our desire to make an impact that keeps us motivated.