The Creative Primetime Emmys, Where Clichés Ring True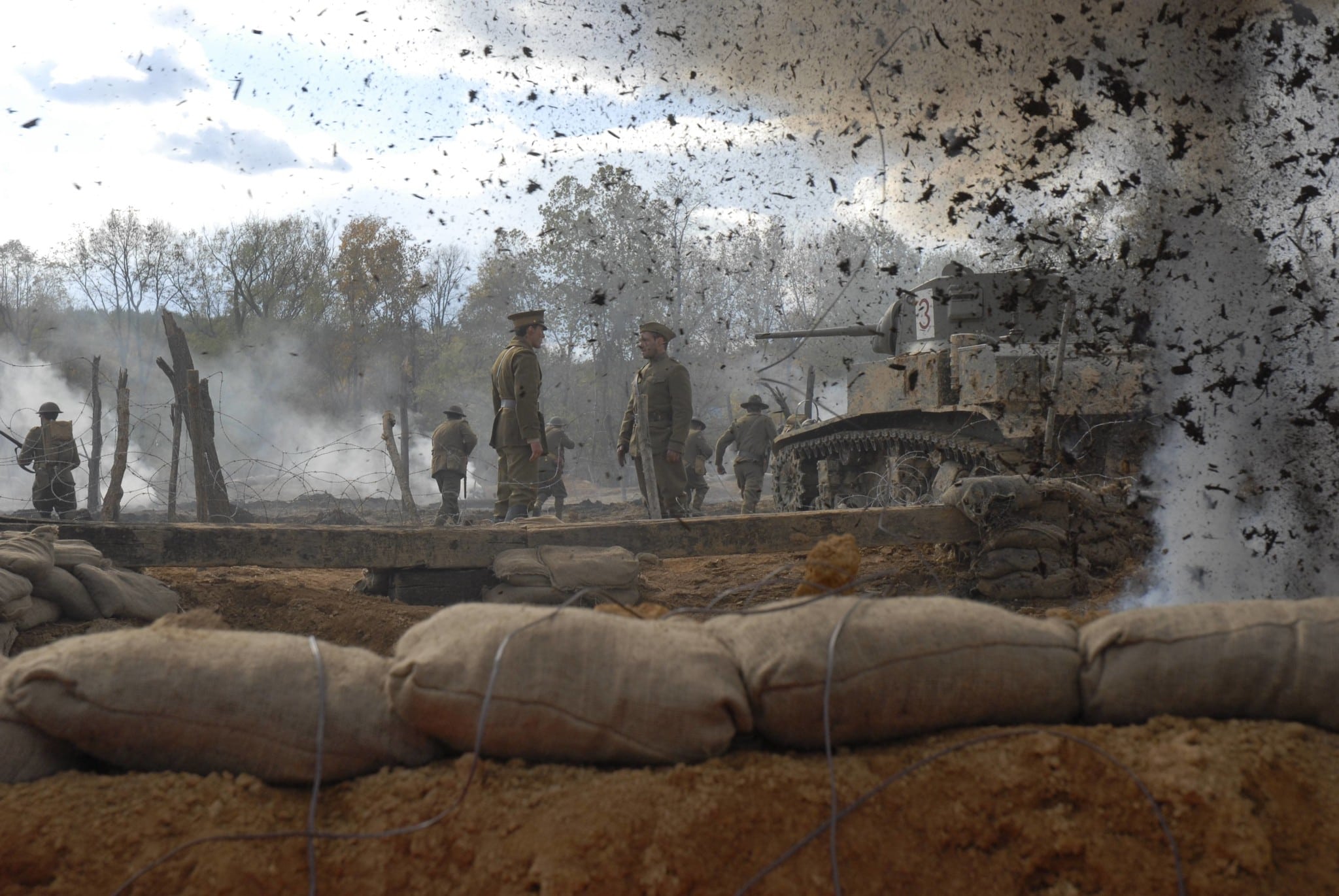 The Primetime Emmys receive the majority of the buzz surrounding distribution of gold statues: the press coverage, interviews, social media, red carpet shows and Joan Rivers's fashion critiques.
This weekend, however, far more Emmys will be presented than will be given out during what is known as "the main" awards show. They'll mostly go to sound engineers, lighting designers, cinematographers, composers, makeup people and costumers, the so-called crafts that help make television possible. But several acting and writing categories also will be awarded during the Creative Arts Emmys, which will be presented this Saturday, Aug 18, at the Nokia Theater in downtown LA. It's the same venue that will host what the general public thinks of as The Emmys the following week, on Aug 25. This year the Emmys is scheduled one month earlier than usual to avoid conflicting with a sacred American event, NFL football games, and something of somewhat less importance to national security, MTV's Video Music Awards. The network FXM will carry the Creative Arts Emmys show Aug 24, the night before the main Emmy awards are shown live.
Stephen David is a name unlikely to be recognized by fans devouring Emmy coverage in Entertainment Weekly and People or online. Yet the anxiety of Mr. David, a veteran executive, and people like him in the days and hours leading up to the awards ceremony is as real and nerve-wracking as that experienced by Jon Hamm, Matthew McConaughey, Claire Danes or Robin Wright. Maybe more so.
David and his nearly 5-year-old company Stephen David Entertainment (SDE) created History's "The World Wars." Their work has been nominated in three Creative Emmy categories, including Outstanding Writing for Nonfiction Programming and Outstanding Documentary or Nonfiction Series.
"It's a miracle when a TV show is made; then to be chosen for [an Emmy] nomination is just amazing…I'm amazed when it happens to me," David tells us during a phone interview from Bucharest, Romania. "I looked at the submissions in my category this year and there were 15 shows that I thought were good. [But] that's [narrowed] to 5 nominees. So I feel kind of lucky when it happens." Last year, SDE's "The Men Who Built America," again for History, received five Creative Emmy nominations. He left Bucharest Wednesday to be in LA this weekend.
Emmy Submissions: No Gamesmanship
The submission process is straightforward, "everyone turns in the submission the same way…the [Academy of Television Arts and Sciences] has made it very fair," David says. He admits, though, the choice of which episode or episodes of a series to submit is important. "It probably also helps if the ratings were good because then [the judges] might already be familiar with it."
In the case of The World Wars, plenty of judges should be familiar with it. Night One grabbed 3.4mln total viewers and the series also got a boost when President Obama introduced it. Actor Jeremy Renner narrated the heavily advertised mini whose concept was that the period 1914-45 can be viewed as one continuous segment. The miniseries argues the characters of some of WWII's main actors, including FDR, Patton, Churchill, Stalin, deGaulle, Mussolini and Hitler, were influenced during WWI and the inter-war years. It took a personality driven look at these historical figures, portraying them as young men and later as WWII leaders, showing how early experiences influenced their actions during WWII.
"We had been speaking with History about the 100th anniversary of WWI and we had this idea of doing origin stories. We found out all these people fought in WWI…the more we looked into the history we found so much of it just kept going…with the same people…it made WWII inevitable…we then decided to cover the whole time period." It took about 18 months to write and film the 6-hour series, David says. "You can imagine how much material there is for a 30-year timeframe, so we kept figuring out what we were going to tell. You'd find cool material; we could have done 30 episodes. It was very hard to constantly stick to the thesis and what we were trying to do. And you're given a budget and a certain number of episodes." And topics that absorb many hours sometimes result in only brief moments in the final product.  "The producers and writers spent an entire day discussing the alliances that led to WWI. That ended up being about 2 minutes in the show," David says. Fortunately, the international version of the series, which had shorter commercial breaks than the American edition, contains 48 minutes of additional material. That version also was shown on the H2 channel.
A Nomination: Twist and Shout
OK, let's get down to it—how exciting is it to go to the Creative Emmys? For David, attending last year was an out-of-body experience. "It was like watching the Emmys except I was there. I was so nervous." Any difference this year, now that he's an 'old hand'? "It's still an incredible experience…When I found out [The World Wars was nominated] I ran down the hallway [in his Bucharest office] screaming like a kid. It sounds ridiculous, I know." And is it really a thrill to be nominated, as opposed to winning? "I've heard so many people say it's an honor to be nominated, and I never thought it was true. But when it happens, you begin to understand that the cliché is true…you just can't believe you're gonna get to go."
To win an Emmy, David believes, you have to do something a bit different, either in the way a show is written or presented, for example. "Also," he adds, "you have plain, old great shows [that win]." The World Wars took a creative approach to history. "We tried to come at things through character so you care about the information you're learning, it's part of the character's stakes, instead of being one of 500 facts that will be thrown at you." This approach makes writing a script difficult. "We're trying to weave in character, drama, facts, talking heads and archive [footage] seamlessly so it doesn't feel like they're coming in and out."
After the shooting script was finished and filming was completed, the team added talking heads, such as Sen. John McCain (R-AZ) and former Secretary of Defense Leon Panetta. "We make up what they're going to say and then they say what they actually were going to say [laughter], which is usually better than what we made up." After that, the script is re-written. There were nearly 50 changes made to The World Wars script, David says.
But back to the thrill of being nominated for an Emmy, particularly in a time acknowledged as a golden age for television. "There are so many channels now and there are so many screens. This has led to a great demand for content…and a lot of chances for people to do things that are [creatively] different." David says he'd like to make a film one day, but the cost is prohibitive. Not that TV is inexpensive, but it's less [of a financial risk than films], "so people have more room to be creative." By extension, it makes the odds of being nominated for an Emmy greater.
For David, the Emmy nominations mean far more than a reason to leave Bucharest for a few days. We should explain David's a confirmed TV junkie who's been in the film and TV industry for nearly two decades. The Houston native gained success early in LA writing film scripts. At the same time he was hired to be on the original creative team for "The Apprentice." While he likes films, these days he loves TV. David estimates he's watched 2,000 hours of TV on his iPhone. Dramas like "Mad Men," "Game of Thrones" and "Orange is the New Black" are some of his go-to's. He's always looking for "the next thing to watch" since he's seen just about everything already. "My favorite day of all time is when I can watch 10 hours of television in a row," he says. "My wife and kids don't like it, but I do." How can you not root for someone like that?
P.S. David spoke to us from Romania because he's there filming a scripted miniseries for History called 'Sons of Liberty," about the origins of America's Revolutionary War. "You have the version [of the war] that you read in school and then you have the real version," he said. "As with most revolutions, it doesn't have reverent beginnings." Is Romania part of the story? "Not at all. You get more for your money here. It's a big production. We've built the entire city of Boston in a field. We built a town square, streets and everything, going up to a harbor. A trench was dug out that we filled where boats will float. It's a huge set. You can build for about one-tenth of the cost here."  An historically accurate series about America's revolution, made for American television about American patriots like Paul Revere, John Hancock and John and Sam Adams is filmed in Eastern Europe. Makes you think.
[Editor's Note: We did not mention "The Men Who Built America" captured Creative Emmys for costumes and sound editing in 2013. During the 2014 ceremonies, "The World Wars" failed to take home a Creative Emmy, despite three nominations. Click here for a list of the 2014 Creative Emmy winners. ]