Could Expansion Team NYC FC Improve MLS TV Ratings?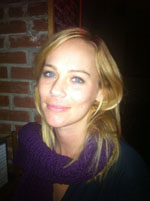 Kaylee Hultgren
Major League Soccer added a 20th team to its roster this week: New York City FC. The deal made headlines because it's New York City—arguably a market oversaturated with sports teams—and because of the team's unlikely pair of owners: the English Premier League's Manchester City and the New York Yankees, which will own a minority stake. Yes, the Yanks are getting into soccer. And Man City is a decent enough partner, having won the EPL last year.
In the words of an Aussie journo friend and soccer buddy living in NYC, "Oh, great. Two of my most despised sporting organizations combine!" His comment proves that the brands inspire passion and perhaps even rivalry—something that the team will require in order to spark competition between the incumbent MLS team, the NY Red Bulls.
A rivalry would certainly come in handy with boosting TV viewership—something the league certainly needs. MLS's current TV rights deal is with NBC Sports Network, with ESPN and NBC airing a few big games as well. According to Nielsen, the 13 MLS games aired on NBCSN this season are averaging 66,000 homes tuning in live or that same day using timeshifting. In the full 2012 season, 48 MLS games, including post-season, averaged 86,000 homes. That's a 23% decrease. (However, the 2013 number does not include the playoffs, which are a bigger draw. And NBC and ESPN tend to have the most-watched games.)
Another question: Will the games air on YES Network? The league could benefit from the Yankees' marketing power. And perhaps YES would step up the production, as it has for the Brooklyn Nets this NBA season. But that's also what was said about NBCSN—and NBCU's marketing machine has not improved the league's lot.
YES has had a TV viewing agreement with Arsenal (another top EPL side), the FA Cup and UEFA Champions League on tape delay, but the network needs to devote enough airtime to Yankees games and Brooklyn Nets games (whose ratings, by the way, are up this year). In an interview last year YES Net CEO Tracy Dolgin told me they had looked at adding another soccer team, but the problem was soccer's schedule: It's played almost as much as basketball. "If we added a second soccer team, given the amount of Nets games we have on, we couldn't clear another team and those games," he said. "Right now I have to program when I don't have Yankees games, when I don't have Nets games and when I don't have Arsenal games. And I've got to put shows on that I can clear at different times of the day and on the weekend because my primetime is pretty well full at this point." Still, Yanks president Randy Levine has said this week that NYC FC games could air on YES. But the team's 2015 inaugural season is still a ways away so little is known on that front.
Many people are asking where they'll put the team. It's New York, after all. The league has been in negotiations with the city for a soccer stadium in Queens but will consider other options at this point, according to ESPN FC. Meanwhile, its temporary home could be Yankees Stadium, Levine has told many a news outlet this week. They'll get a preview this weekend on just how that might look when Man City plays Chelsea, another EPL team, in a friendly.
I, for one, have seen a baseball field transformed into a soccer field—and it isn't pretty. As part of a summer tour in the States, Liverpool FC took on Roma this past summer at Fenway Park. Though I thought I scored pretty decent seats, there was a sizable gap between the front row of center-sideline seats and the touchline. The transformation into a soccer field can be awkward. Football fields are another story, of course—except for those darn yard lines.
All said and done, soccer is still a sport with room for growth within the homes of US television audiences, so it remains an attractive option for networks looking to gain viewership, particularly from younger audiences. MLS is certainly poised to capitalize on that. But it's really all about the players. The David Beckhams. Perhaps this across-the-pond partnership, with the connections and international star power it will inevitably bring to the league, is just what the sport needs.