In light of increasingly complex, long-term programming deals, the National Cable Television Cooperative (NCTC) has hired Shannon Sommers as senior director, Programming Analysis. She comes from Starz Entertainment where she held the post of director, Strategic Finance, for the past 11 years. With her experience and education—she holds both a law degree and CPA certification—Sommers will evaluate and negotiate NCTC agreements. Shannon, we learned, grew up on a ranch in Wyoming and began breaking horses when she was 10 years old. She's also a runner (clocks a 7:15 minute mile) and loves the mountains—a passion she has passed on to her children. "My daughter hiked 8 miles when she was 6 years old and my son hiked 11 miles when he was four years old," she tells us. Apparently the Tiger Mom approach worked—they're still hiking to this day.
Chris Scarlata
Comedy Central has promoted Chris Scarlata to vp, Design from the post of design director, On-Air Promotions. In the new role he's charged with oversight of all the net's promotional design. Along with the design team he'll work with production and talent to produce show launches and packaging for stand-up specials, events and new programming. Scarlata was a key member of the team behind Comedy Central's new brand and look, for which the net won several industry accolades.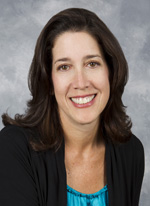 Robin Korn
Robin Korn was appointed evp, Strategic Marketing for MSG Entertainment. A few of the initiatives she'll be working on include growing MSGE's proprietary database, developing social and mobile programs and overseeing the brand development of Radio City Christmas Spectacular and other high-profile events. Prior to MSGE, Korn worked at American Express for 23 years in marketing and business development positions. Robin tells us she loves to cook, particularly Asian-inspired dishes. Travel is another passion, with Barcelona being her most recent discovery.
In other MSG news, Irene Baker was tapped as svp, Government Affairs for The Madison Square Garden Company, effective July 9. She'll be the company's chief government affairs exec and oversee all public affairs. Baker will head up MSG's government relations and manage legislative and policy matters, including building strategic relationships and communications. Most recently she was Director of Cabinet Affairs for New York Governor Andrew Cuomo's Office and Director of the Regional Economic Development Councils for the Empire State Development Corporation. There she directed and created Cuomo's 10 Regional Councils, which landed $785 million in funding for regional projects.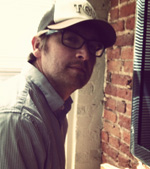 Andrew McGuire
Impossible TV, a brand-building production company that recently worked with Destination America and Military Channel, has hired Andrew McGuire as creative director. He comes from ad agency Saatchi & Saatchi's Team One division where he was senior art director. There he worked on strategies for brands such as The Ritz-Carlton, FlexJet, Belkin, Heal The Bay, Häagen-Dazs and Lexus. When not working Andrew likes camping, fishing, the Broncos and raising his twin 2-year-old girls, Stella and Kelsey. Before moving to Colorado for the gig, Andrew and the fam lived in LA. Despite their youth and inexperience, his twin leading ladies worked it in Tinseltown. Their most notable credits? The baby in "The Hangover Part II" and backup babies on the Fox series "Raising Hope."