Comcast Adds Features to X1 Ahead of NBA Season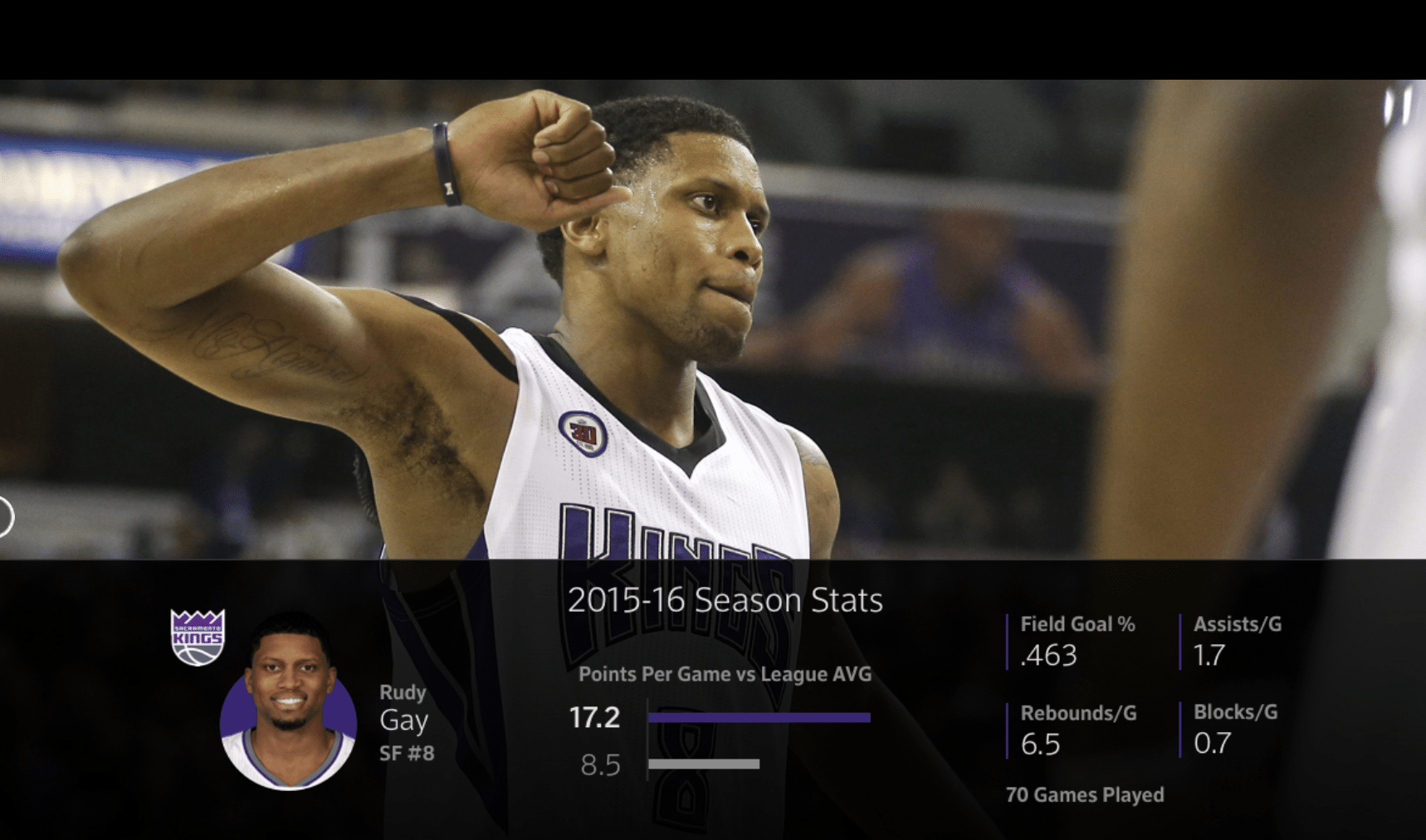 After adding extra features to its X1 sports app for the Olympics this past summer, Comcast promised to create similar capabilities for additional sports. It announced Tuesday that game coverage, athlete profiles and stats will be available for NBA basketball ahead of the '16-'17 season. Users can already get added game coverage for the NFL and NHL.
Basketball features include access to team rosters, player profiles, real-time analytics, assists and rebounds. There are post-game analyses and game recaps. And in the coming weeks voice remote access will be added to football, followed by basketball and hockey. Voice remote access was used quite a bit during the Olympics. The question "What's the latest medal count?" was a voice command used nearly 1.4 million times, said Comcast's Product, Sports and X1 Apps VP Preston Smalley in a blog post. "Say "Philadelphia Eagles Stats" or "Eli Manning Touchdowns" and the result will pop up on the screen," he wrote. There's a fantasy element to the voice access, too. Users can ask for player comparisons, designed to help sort through fantasy rosters.
Cablefax spoke to Comcast back in July about the features the company added for the Olympics. Digital viewing was a major focal point for the Games, and the result was 3.4 billion minutes of non-linear streaming. Senior director of TVE content and product strategy Vito Forlenza told us the goal was to customize the app for the Olympics as little as possible. "One of the good things about it is that, now that we're building these types of features and functionality for Rio, they are going to become core to our X1 experience," he said.
"We actually had this mantra as we were building these products: "No regrets!"… Everything that we do we want to become core of X1 going forward," Forlenza said. That means the World Cup, the Emmys, special events and more. "We can put this template against it and bring all this blended content together for our customers… we use it as a sandbox to try new things and we'll go from there." Approximately 35% of X1 households were regularly engaged with the sports app during the Rio Olympics, according to Comcast. So due to the number of eyeballs on the app, the team can test a lot.