Cable's Role in a Multiplatform Universe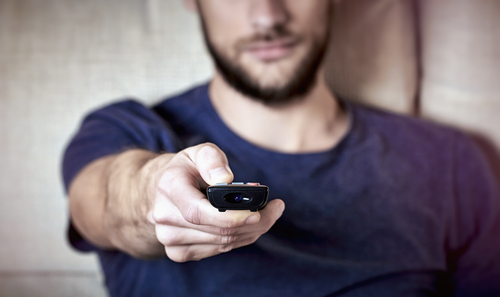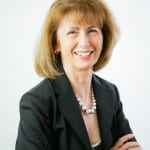 Back in 1992, Bruce Springsteen was talking about his cable company when he sang "57 Channels (And Nothin' On)." Today, it's a question of from which platform, and on what device, consumers will access the seemingly unlimited number of content options.
In the 1990s, when I was one of the people working in a not-yet-mature cable industry, cable was the only place where you could get those 57 channels. With Disney's recent announcement that it is launching a streaming service called Disney+, I cannot help but wonder what the proliferation of over-the-top services might mean for traditional cable subscriptions. Disney+ joins Netflix, Amazon, Hulu, WarnerMedia, Apple, and a host of others who have launched, or will be launching, a streaming service.
The Motley Fool reports that cord cutting began to decrease cable subscriber numbers in 2013, and that OTT subscriptions doubled in both 2016 and 2017. Despite that, a new report from Concentric called The Future of Streaming Video Report predicts that traditional cable offerings will not disappear anytime soon.
Concentric built a market simulation model to figure out whether new OTT market entrants might survive and thrive and to determine which strategies might lead to retention or growth for content providers. Their findings suggest that most consumers aren't ready to cut the cord, and the bundling of OTT with other services will continue to dominate in terms of market share. Specifically, subscriptions to OTT and broadcast will grow by 56% by 2024—beating out the subscriber growth of OTT alone, which is projected to grow by just 17%.
Cable companies continue to dominate when it comes to nearly all market drivers, according to the Concentric report. This group controls the majority of the market—more than 50 million subscribers versus OTT's 16 million. The simulation shows cable will continue to do so for the next five years. However, cable is likely to see a decline of 2% by 2024 if changes aren't made to the current business model.
Concentric suggests that subscribers would grow 37% by 2024, if cable providers were to offer more flexible pricing options, options that are comparable to streaming alternatives. Furthermore, cable companies stand to grow their subscriber base by an additional 6% if they improve the variety of their content.
Of course, cable companies are not sitting still. Comcast is expected to launch its own streaming service from NBCUniversal sometime in 2020. The company just added a new streaming device and service called Comcast Xfinity Flex; it's targeted at cord cutters. Additionally, Comcast owns 30% of Hulu, which will be majority-owned by Disney once it closes its Fox acquisition.
Spectrum TV Essentials is Charter's streaming service, which includes popular cable networks like the Weather Channel, Food Network, Nickelodeon, and MTV, for $15 a month. Unlike other streaming services that offer individual movies and shows, TV Essentials takes a few dozen of Spectrum's channels and offers them to its internet subscribers.
Concentric's simulation forecasts OTT will continue to grow in the next five years, increasing subscribers by 17% to more than 15 million cordless users by 2024. Meanwhile, OTT bundled with other content options (such as cable or broadcast) is expected to grow 10% during the same period.
The Impact of Live Content and Original Programming
The wild card in all this is live content. Concentric predicts that widespread cord cutting will only take place if OTT providers successfully integrate live content, a move that would result in 25% of subscribers cutting the cord by 2024. "The way we consume content is changing," said Dejan Duzevik, chief product officer and Solution Architect for Media & Entertainment at Concentric. The company's modeling indicates that streaming-only subscriptions could grow by an additional 87% in the event of improvement in news, sports, and other live programing.
Vince Tabora, writing for Medium, reminds readers that there is greater value in producing original movies and shows featuring a variety of artists. This gives screenwriters a market for their material and offers new talent more places to be discovered. The major players like Netflix and Amazon will face stiff competition from the likes of Disney, which has a recognizable brand with global appeal.
Tabora goes on to point out that, Netflix stands to lose certain content once Disney starts its own service. Unless there is a distribution agreement, Marvel Studios content along with other studios under Disney will be exclusively available on the Disney streaming service.
Like Cablefax's Steve Effros, Tabora is betting ISPs have a role to play in this new future. "One thing is for sure, without the internet there will be no golden age in streaming TV."
All content providers should remember that consumers still vote based on their pocketbook. Tabora cites the Hollywood Reporter, saying customers pay $107 monthly on average for cable TV. Viewers are even going back to over-the-air while subscribing to one or two streaming services accessed via their internet connection. If they can ditch cable for cheaper streaming services that provide what they want, why not? People subscribe to content they enjoy watching while expecting timely service, which creates the great user experiences that drives loyalty. Cable companies can profit from the expansion of OTT since cable often provides the internet necessary to access those services.
One thing is for sure, there are now a lot more than 57 channels with something to watch, and it's the customer who decides where to plug in.
Mary M. Collins is president and CEO of the Media Financial Management Association and its BCCA subsidiary, the media industry's credit association. She can be reached at [email protected] and via the association's LinkedIn, Twitter or Facebook sites.