CableFAX Diversity Profile—Disney-ABC TV's Albert Cheng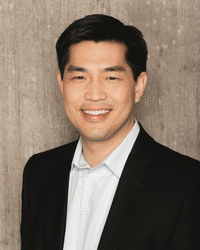 Albert Cheng
EVP, Digital
Disney-ABC Television Group
In recognition and celebration of the diversity within the cable industry, we will be highlighting some of CableFAX's Most Influential Minorities and their responses to a series of questions on mentorship, job skills and diversity. For the CableFAX Diversity issue in its entirety go here.
Tell us at least one true story of a mentor (or mentors) who gave you advice you still use to this day.
I was the worst scorer in the entire league in youth basketball, yet I managed to play on a team that took first or second every year. My basketball coach told me that a good team was made up of individuals with different strengths that complimented each other. A great team is one where each of those individuals could work well together and be in tune with each other on the court. To make the point clearer, he said to me "You might not be the best offensively, but you can jump the highest and your rebounds are what this team needs to get another shot." To this day, I use that advice in building and managing my team.
What's the skill that has helped you the most in your career—and what's the next skill you want to master?
The early part of my career has been around business strategy in various industries and it's definitely helped me in the digital space in evaluating how to approach disruptive change. In my current role, execution is everything and for the most part I think we made some good strides there. I want to be able to build a lasting culture and organization that can carry future leaders of this group towards long-term success and innovation.
What advice do you have for young people trying to break into the cable industry?
Find what you love to do, because doing well will come naturally. Always look at your career as serving others: your boss, your colleagues, your consumers, your shareholders. Companies don't hire to give people careers, they hire people who give towards the success of the company.
In your opinion, how is cable doing on diversity? Where do you want to see improvement?
We are on the right path and have more work to do. We could do more in exposing students to exciting careers in cable. In many Asian-American communities, it's not the first career path that comes to mind.
Diversity is important to cable's bottom line because…
To be relevant and competitive in today's marketplace, you need to be armed with company leaders and contributors who can also understand it natively and not just strictly from third party research. Diversity also means having people who think and approach things differently because in a market that demands innovation, it's never good to be complacent and comfortable.