CableFAX 100 Profile – Scripps' Ken Lowe and John Lansing
ED NOTE: Ed note: We'll be featuring profiles of executives named to the 2013 CableFAX 100 and their answers to a series of fun questions. Here's who we ranked as #20.
20 | SUPPORTING THE LIFESTYLE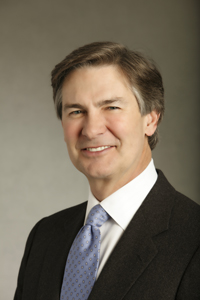 Ken Lowe
Title: President/CEO/Chairman of the Board, Scripps Networks Interactive
Number of Years in Cable: 19
Education:
BA from UNC, Chapel Hill
John Lansing
Title: President, Scripps Networks
Number of Years in Cable: 10
Education: Bellarmine University, Louisville, Ky.
Best Advice in 7 Words or Less: Arrive early, stay late & raise the bar.
Lansing
Apple or Samsung? Apple
Beatles or The Rolling Stones? Beatles
On a Saturday afternoon, you can find me… On the lake.
Favorite airport? Knoxville's McGhee-Tyson. I'm home 10 minutes after landing.
The movie that should never be remade? It's a Wonderful Life
The biggest lesson I learned from my kid(s) this year was… Perseverance; watching my 14 year-old son, Nicholas, recover from a broken leg.
Dish I can make and that would impress a celebrity chef: Vegetable/Parmesan Frittata
The TV show title that most resembles my life is… "House Hunters"
Favorite vacation spot? Italy, Amalfi Coast ?
ED NOTE: For the entire CableFAX 100 list go here.