Bush Super PAC Leads November Political Buys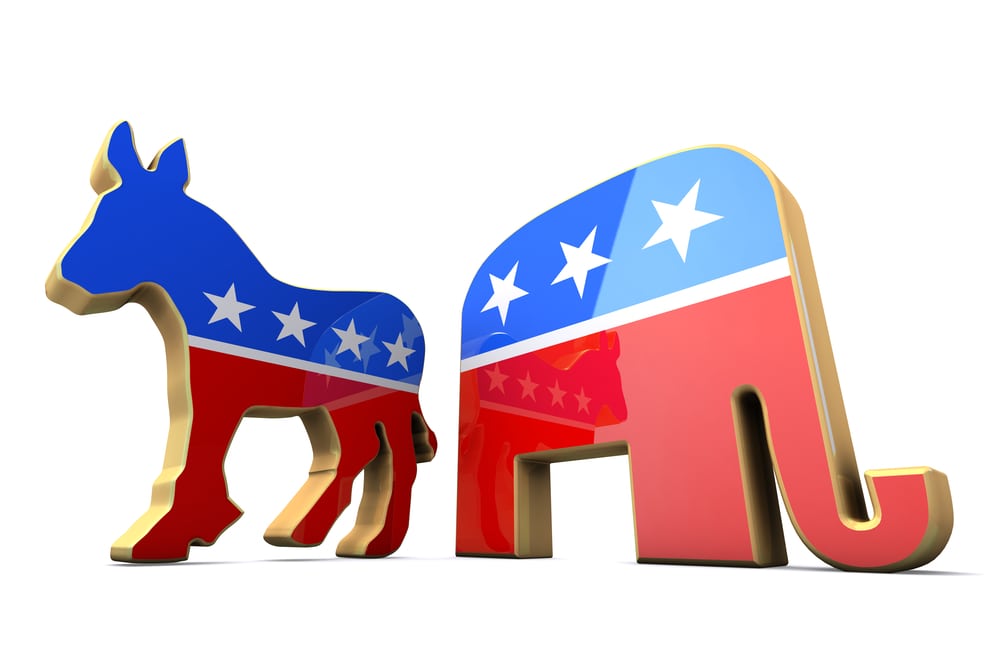 While the Republican candidates for president duked it out on CNN during Tuesday night's debate, the hopefuls have also been scrapping during commercial breaks. Jeb Bush's Right to Rise Super PAC had the largest use of inventory for November with nearly 19,000 commercials on cable and more than 6,000 on broadcast, according to data from NCC and Kantar/CMAG. Hillary Clinton was just behind the Super PAC with more than 18,000 cable spots and over 4,000 broadcast ads. Interestingly, Ted Cruz, who has soared in recent polls, is among the candidates using the least inventory right now.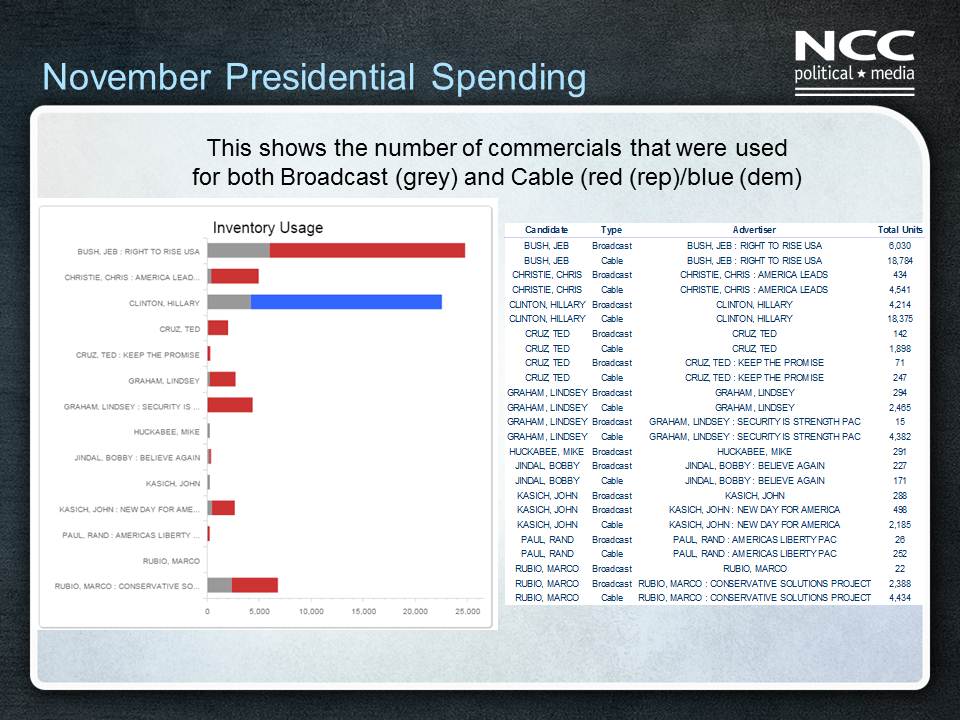 Cable buys tend to be much more targeted, which is their appeal. However, broadcast ad buys are more expensive (see revenue comparison slide). It's hard to do an apples-to-apples comparison because NCC has actual dollar totals and Kantar/CMAG uses estimates, but to give you some idea of the disparity, NCC figures Bush's Super PAC spent $1.46 million on cable last month, while Kantar/CMAG estimates the PAC spent more than $9 million on broadcast.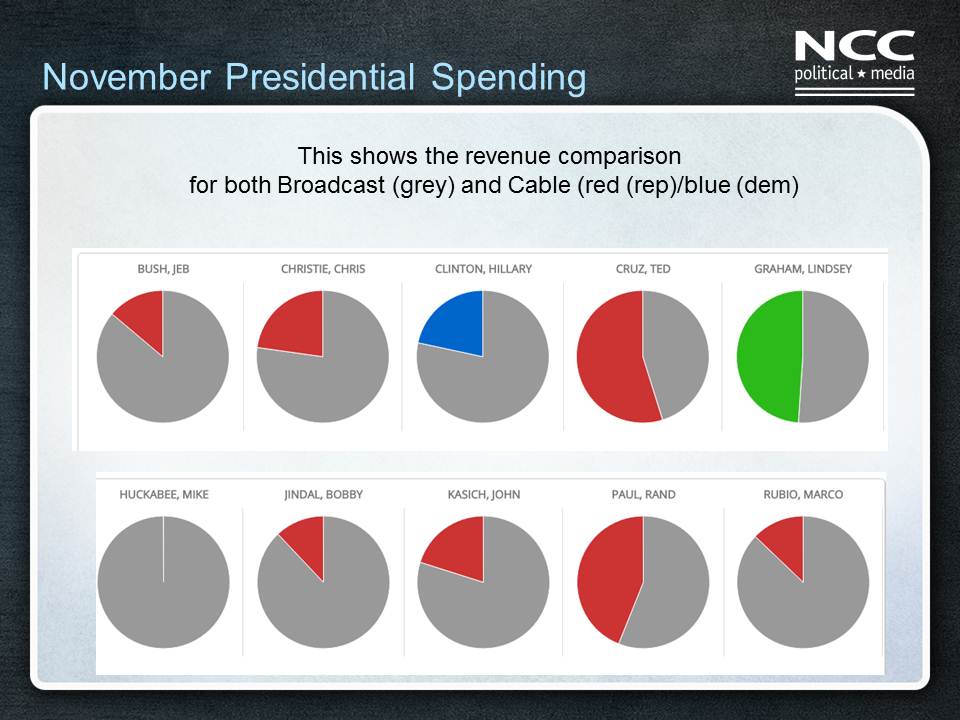 Also noteworthy is the number of networks that candidates are placing ads on. Clinton leads with 37 cable network placements, followed by 25 for Bush's Super PAC. While Republican hopeful Chris Christie's Super PAC hasn't spent nearly as much as some of the other candidates, it has spread its placements across 20 cable networks.